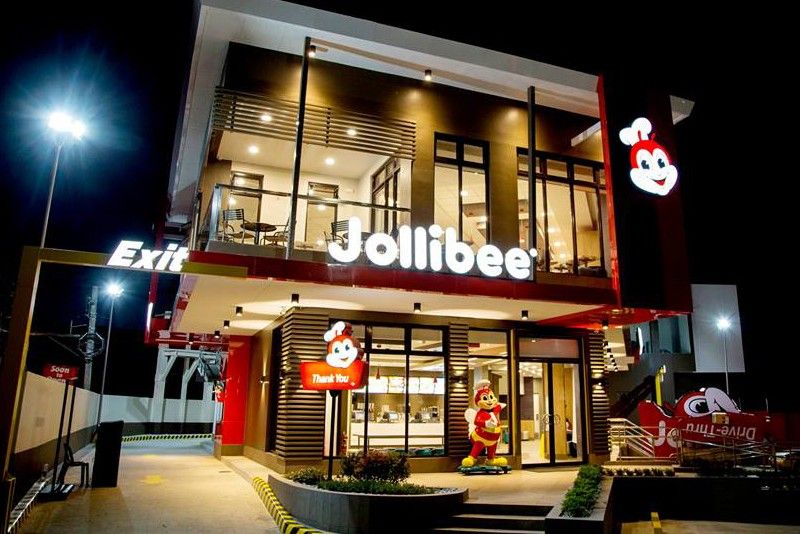 Jollibee earnings fall to P1.5 billion in first quarter 2019
MANILA, Philippines — Jollibee Foods Corp., the Filipino-owned Asian food conglomerate, reported a net income of P1.5 billion in the first quarter, down 14.7 percent from the previous year.
This was mainly due to losses from Smashburger, JFC said in a filing.
"Smashburger was consolidated in the financial statements of JFC only in April 2018 when JFC assumed 85 percent of the equity shares of Smashburger. Excluding Smashburger, operating income grew 9.1 percent. Profit from the Philippine business which accounts for 73 percent of JFC's worldwide system wide sales grew by 11.1 percent," JFC said.
System wide sales, which measures all sales to consumers both from company-owned and franchised stores, rose 18.1 percent to P54.3 billion.
Sales in the Philippines alone grew 9.5 percent, mostly coming from new stores which accounted for 7.8 percent of the growth rate.
Same store sales of the Philippine brands grew 1.7 percent, while worldwide same store sales increased 1.9 percent.
Sales from foreign business increased 48.6 percent with the consolidation of Smashburger.
Excluding Smashburger, JFC's sales from the foreign business grew 9.7 percent.
Sales from businesses in Europe, Middle East and Asia grew 23.5 percent.
On the other hand, system wide sales of its China business declined 6.2 percent due to slower growth of its delivery business and the negative impact of foreign currency changes.
JFC chief financial officer Ysmael Baysa said the company looks at 2019 with cautious optimism.
"We look forward to continued growth in 2019 with the opening of about 500 new stores and capital investments of P17.2 billion. Our financial performance in 2019 by quarter, however, will be mixed. Our sales and profit performance in the first and second quarters will not be as strong as in previous years. Same store sales growth of our brands in the Philippines in the first half will not be as strong as last year's," Baysa said.
Baysa said the company is working to sustain its historical sales and profit growth rates over the medium term, both in the Philippines and abroad, and transforming Smashburger into a much stronger business.
JFC is allocating P17.2 billion in capital expenditures this year to fund the opening of at least 500 new stores.
Of the new stores, about 250 will rise in the Philippines and at least 250 abroad led by its business in Vietnam with the addition of at least 120 new stores.
In North America, JFC plans to open at least 40 new stores, mainly Jollibee and Smashburger.