BIR issues warning vs fake TIN IDs
January 7, 2019 | 12:00am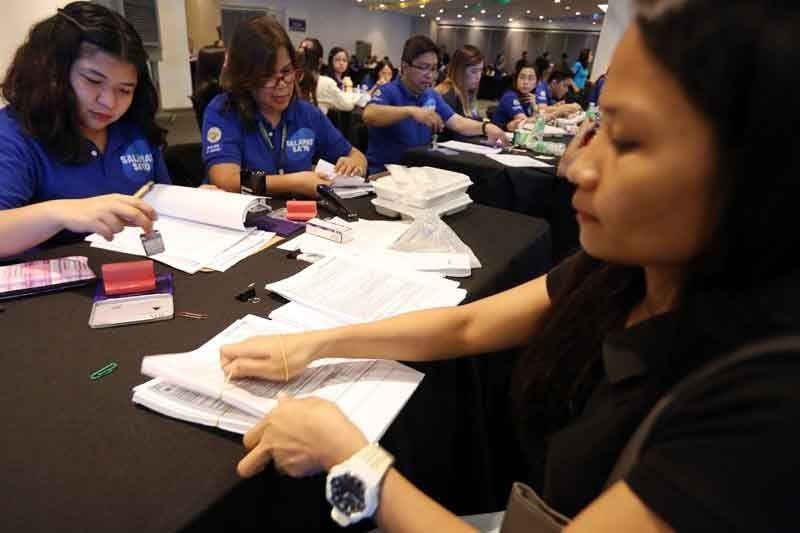 MANILA, Philippines — The Bureau of Internal Revenue (BIR) has warned the public against fraudulent individuals who issue or sell unauthorized or fake Tax Identification Number (TIN) cards.
In an advisory posted on its website, the BIR advised the public against postings seen on Facebook, which offer TIN services, such as assistance in getting BIR TIN IDs.
"These are not authorized/sanctioned by BIR. Please do not be deceived or misled by such messages/postings," the BIR said.
The agency said TIN cards are not for sale and are only issued by the BIR. TIN cards released by individuals or persons are considered illegal and fraudulent.
"Please be reminded also not to transact TIN matters with unauthorized BIR personnel, non-BIR personnel or through unofficial online sites," the bureau added.
To address the proliferation of fake TIN cards, Internal Revenue commissioner Caesar Dulay said the BIR has decided to redesign the IDs. He also issued Revenue Memorandum Order 2-2019, declaring TIN Cards as an accountable form.
"It has been observed that selling of fake TIN Card is rampant and increasing...Hence, it has been decided to redesign the TIN card and at the same time declare it as an accountable form in order to address the issue of unauthorized issuance of TIN card within and outside the BIR," Dulay said.
Under the memo, TIN card or BIR Form 1931 shall be requisitioned from the Accountable Forms Division (AFD).
Accountable officers in custody of BIR Form 1931 shall prepare a Monthly Report of Accountability for Accountable Forms, which records receipts, issuances, transfer and balances of accountable forms.
Lost, damaged, or cancelled TIN cards in the custody of accountable officer shall be reported.
The requisition and distribution of BIR Form 1931 will take effect once the AFD has procured or printed the form within calendar year 2019.