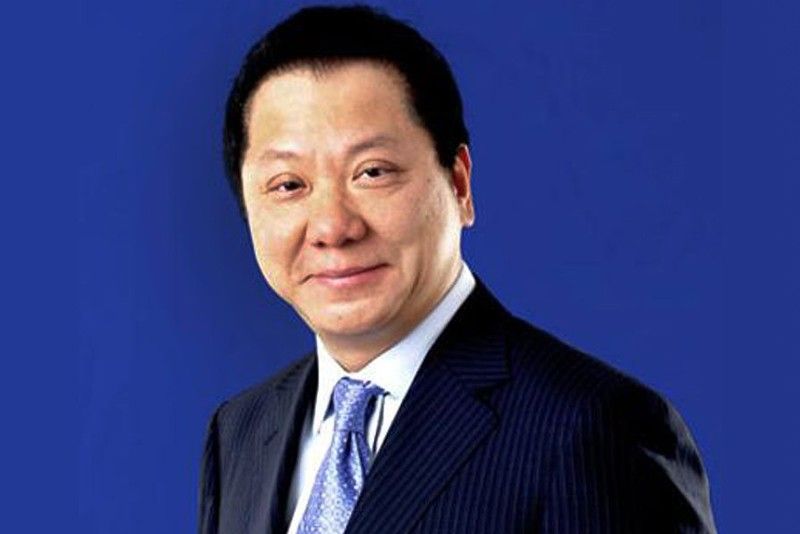 Alliance Global Group Inc. to spend P80 billion for expansion
MANILA, Philippines — Alliance Global Group Inc. (AGI), the investment holding company of tycoon Andrew Tan, is spending P80 billion this year to further beef up its property and gaming resort businesses.
This year's capital expenditure budget is 14 percent more than the group's actual spending of close to P70 billion in 2017.
"For this year, we are allocating capex of P80 billion as we continue to invest for growth in order to future-proof our business," AGI president Kingson Sian said.
Sian said about 75 percent of this year's budget would go to property arm Megaworld, to be used mainly for its development and investment property projects "which should allow it to sustain its healthy earnings growth moving forward."
He said about 15 percent of the capex, meanwhile, would be spent by Travellers International Hotel Group Inc. to complete its Grand Wing (Phase 3) development "which should boost its hotel and overall gaming capacity."
AGI yesterday reported that its net income reached P21.8 billion last year after the group registered a mixed performance across its various business segments.
Consolidated revenues improved slightly to P141.8 billion as the strong results from its real estate operations and quick service restaurants business cushioned the weakness in its gaming and leisure operations as well as the modest rise in liquor sales.
Adding non-recurring items, net income would have jumped to P15.2 billion.
"2017 has been a rather challenging year for the group but that never deterred us from pursuing our growth ambitions. As we move forward, we remain focused on investing in our future. We have in fact spent close to P70 billion during the year for our ongoing expansion plans," Sian said.
Meanwhile, Emperador Inc. recorded revenues of P42.6 billion in 2017, four percent higher than the year-ago level, although its P6.3-billion earnings were weighed down by higher cost of goods sold, brand investments, and unrealized foreign exchange loss.
"We have invested considerable amount of resources to bring new exciting products to the Philippines and the rest of the world. Our premiumization efforts and our strategy to grow our business worldwide are underway. We are excited about the prospect of these initiatives" Emperador president Winston Co said in a statement.
One of these initiatives in the Philippines is the launch of Shackleton Blended Malt Scotch Whisky. Shackleton Blended Malt combines select Highland Single Malts to capture the spirit of the original whisky commissioned by British explorer Sir Ernest Shackleton's for his legendary 1907 Antarctic expedition.
This year, The Dalmore flagship store at Uptown Bonifacio in Taguig City is expanding the footprint of luxury destination to accommodate whisky connoisseurs.
With a vision to build and enhance Fundador brand equity among its loyal consumers, Fundador concept store has opened at the Venice Grand Canal Mall in McKinley Hill, providing an experiential destination for brandy lovers. Fundador Café offers brandy and brandy spiked adult beverages and desserts. In the store are some prestige expressions like Fundador Supremo, 18-year-old, with a retail price of P12,800 for a one-liter bottle.
Meanwhile, the international business led by Scotch whisky business is growing, especially in Asia, Middle East and North America.
"In the Philippines, despite the perennially intense competition and challenging environment in the liquor industry, we expect an evolution brought about by improving Philippine economy and growing income of the middle class. We are in a position to capitalize on this," Co added.
Emperador, a publicly traded company at the Philippine Stock Exchange, is the world's largest brandy company and owner of Scotch whisky brands of Whyte and Mackay as well as some Spanish brandy and sherry brands led by the iconic Fundador.