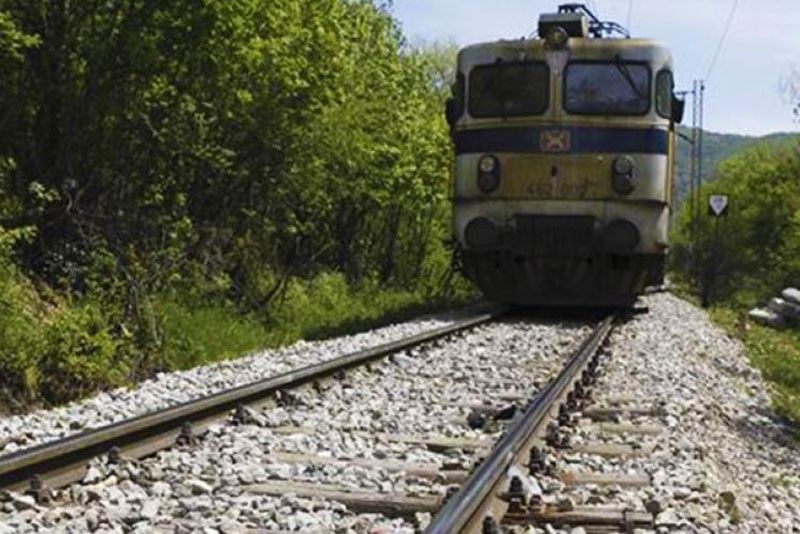 "Phase one is GAA, the rest is China," Transportation Undersecretary Timothy John Batan said. He, however, did not disclose the cost of the next phases. AP/file
China to partly fund Mindanao railway project
MANILA, Philippines — The remaining phases of the Mindanao railway project will be funded by China, an official of the Department of Transportation (DOTr) said.
Transportation Undersecretary Timothy John Batan told reporters that the latter phases of the Mindanao railway project will be financed by a loan from China, contrary to Phase 1 of the project, which is being funded through the General Appropriations Act (GAA).
"Phase one is GAA, the rest is China," Batan said. He, however, did not disclose the cost of the next phases.
The DOTr official said China's expertise is in the long-haul infrastructure projects, such as the Mindanao railway.
Phase 1 of the Mindanao railway project involves the 102.98-kilometer Tagum-Davao-Digos Segment which costs P31.91 billion.
The Tagum-Davao-Digos Segment is expected to reduce travel time from Tagum City, Davao del Norte to Digos City, Davao del Sur from 3.5 hours to 1.3 hours once it starts operating in 2022.
Design and construction of the project will begin by the third quarter of this year and is expected to be completed by end of 2021.
Apart from its Davao City terminal, the railway project will have seven stations specifically in Carmen, Panabo, Mudiang, Toril, Sta. Cruz, Digos and Tagum.
Meanwhile, Batan also said the construction of the Manila-Bicol railway project is also targeted to commence by the end of the year.
"But procurement will happen already upfront," he said.
The P175-billion railway project is also set to be funded by China, which will provide the exact amount of the actual winning bidder's contract, Batan said.
The project involves the construction of nine train stations particularly in Paco, FTI, Los Baños, Lucena City, Gumaca, Pili/Naga, Legazpi/Camalig, Sorsogon City and Matnog.
Construction of the project is targeted between 2018 to 2022.