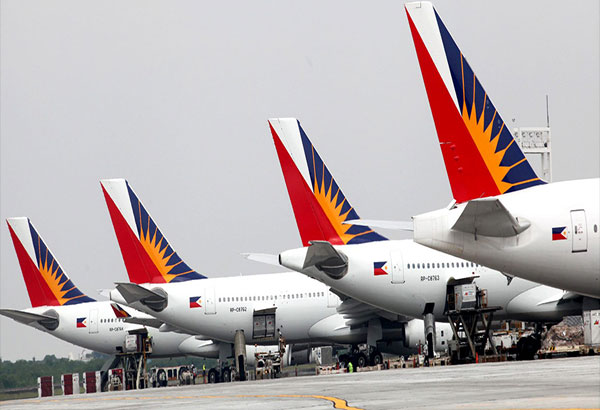 President Rodrigo Duterte recently threatened to shut down Terminal 2 of the Ninoy Aquino International Airport, which the Philippine Airlines has been exclusively using since 1999, if the airline's owner, business tycoon Lucio Tan, fails to settle his company's arrears. File
DOTr accepts PAL's offer to settle P6 billion unpaid fees
(Philstar.com) - October 6, 2017 - 8:51am
MANILA, Philippines — The Department of Transportation has accepted the Philippine Airlines' offer to pay "in full" its unpaid obligations to the government after the Duterte administration threatened legal action against the company.
President Rodrigo Duterte recently threatened to shut down Terminal 2 of the Ninoy Aquino International Airport, which the country's flag carrier has been exclusively using since 1999, if the airline's owner, business tycoon Lucio Tan, fails to settle his company's arrears.
According to the DOTr, PAL's unpaid navigational fees and other liabilities to the government have so far reached P7.3 billion as of Sept. 26, 2017, payable to the Civil Aviation Authority of the Philippines and the Manila International Airport Authority.
In a joint statement issued on Friday, PAL and the DOTr said: "The DOTr has accepted the offer of PAL to pay in full the P6 billion claims of the CAAP/MIAA, and PAL commits to keep all transactions updated and current with the CAAP/MIAA."
"One of the overriding reasons why PAL agreed to settle is to manifest its trust and confidence in President Duterte's administration," they also said.
"PAL assured the government and the traveling public that it will continuously provide its vital airline operations in the service of the Filipino people."
READ: PAL offers 'compromise' deal on P6-B debt issue
According to DOTr, letters were sent to the Tan-led airline company upon the instructions of Transportation Secretary Arthur Tugade as early as August 2016 "demanding full payment of all unpaid charges."
In response, PAL, in a previous statement, acknowledged that CAAP indeed sent letters to the airline demanding payment of unpaid navigational charges in the amount of P6.63 billion.
PAL also said the issue on its supposed unpaid liabilities involves "complex" legal issues, adding that the company has been trying to thresh out the matter with the authority for years and that communications have been open among parties involved.