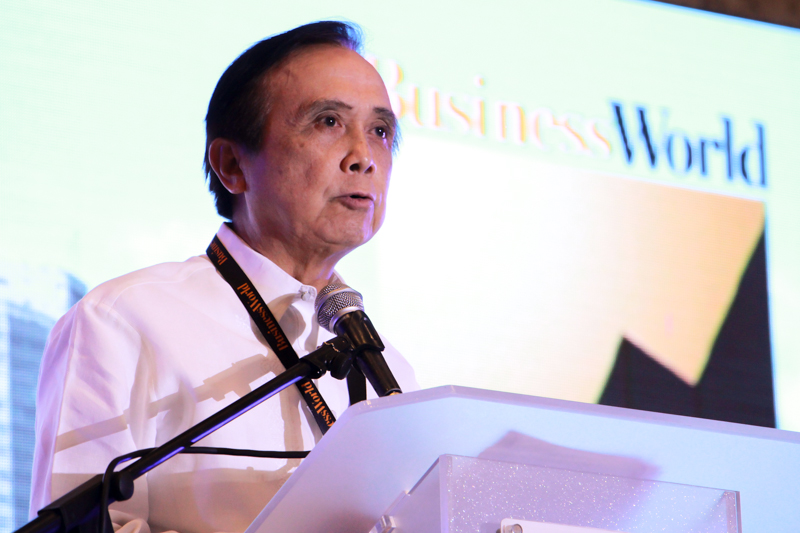 The National Economic and Development Authority (NEDA) will push for an aggressive liberalization of the Foreign Investment Negative List (FINL), particularly in the areas of retail trade, practice of professions, public utilities and infrastructure contractors, Socioeconomic Planning Secretary Ernesto Pernia said yesterday. Philstar.com/Efigenio Toledo IV, File
NEDA pushes maximum easing of foreign ownership limits
MANILA, Philippines — The National Economic and Development Authority (NEDA) will push for an aggressive liberalization of the Foreign Investment Negative List (FINL), particularly in the areas of retail trade, practice of professions, public utilities and infrastructure contractors, Socioeconomic Planning Secretary Ernesto Pernia said yesterday.
"I want a more aggressive liberalization (of the FINL)," he said. "We have to be at par with other ASEAN countries."
The FINL is undergoing revisions, the new draft of which will be taken up during the next meeting of the NEDA Board chaired by President Duterte.
The negative list determines investment areas where foreign participation is prohibited or limited. The FINL was last updated in 2015. This year's list has been promised to be among the most liberal so far.
Restrictions on foreign ownership cannot be all lifted administratively as several prohibitions need legislative action.
Pernia said, however, that NEDA is pushing for the "highest possible or approvable" easing of foreign control in the above-mentioned industries to improve the quality of services and implement public infrastructure faster.
The economic planning chief earlier said steps are underway to ease restrictions imposed on foreign contractors to allow them to fully participate in big-ticket projects under the government's ambitious infrastructure development program.
Restrictions will also be eased for investment houses and financial investors under the new FINL in line with the liberalization of the banking sector.
On the practice of professions, Pernia is particularly keen on lifting restrictions on highly-skilled academic workers such as university professors as high-caliber faculty is needed in higher educational institutions, especially those specializing in science and technology.
"The reason why our universities are not highly rated is because we don't allow foreign professors to work, which is already standard in other countries," he said.
On public utilities like telecommunications and water, President Duterte has expressed interest in the imposition of a 70 percent foreign ownership cap, according to Pernia.
Raising the foreign ownership limit for public utilities, however, would require the amendment of the Public Service Act which prohibits majority ownership by foreign entities in public utilities.
A bill is already pending in the House of Representatives seeking to amend the statutory definitions of public utility to open industries like telecommunications, transport, power and water to increased foreign ownership.