Quiz: Should you invest short-term or long-term?
(philstar.com) - October 6, 2016 - 11:21am
MANILA, Philippines – If it's you're first time putting some money out there to make it grow, it's understandable to feel a little skeptical and confused about what kind of investment you should venture into. You know that there are risks and you're quite unsure whether you're ready to get faced with them.
One of the first things you'll need to think about when getting started with investing is the difference between short-term and long-term investments. For that purpose, real estate developer Deca Homes developed this short quiz for you to give you an idea of things to consider when picking an investment timescale and which can work for you.
Do you have an idea now of what type of investment could work for you? Don't stop here. Seek help from a professional financial advisor to better understand the ins and outs of investing.
Brought to you by: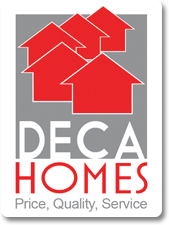 READ MORE:
Basic things about housing loans you need to know
4 inspiring tips for fearful investors
How to get started with renting out a property
Settling in the metro: Does it still make sense?
How long does it really take to own a house?