Bianca Bustamante upbeat on realizing F1 dream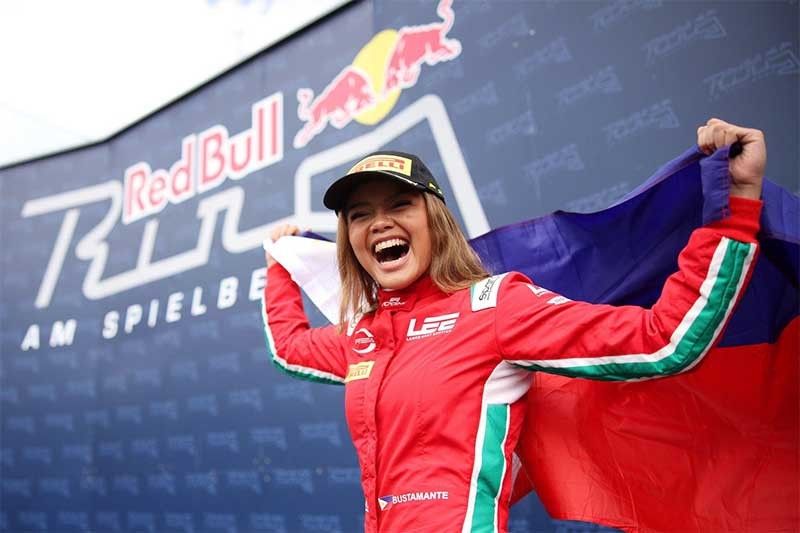 MANILA, Philippines – Bianca Bustamante is continuing to chase her dream of becoming Formula 1's first-ever female driver as she now competes in F1's very own all-female series, the F1 Academy.
Having impressed with a P2 finish in Race 1 of opening weekend at the Red Bull Ring in Austria, the PREMA Racing driver believes she has made tremendous strides in making her dream a reality.
"Definitely," said Bustamante when asked if driving in the F1 Academy means she's closer to her F1 goal.
The 18-year-old said that the series has opened opportunities for them to learn and rub shoulders with some of the best to ever do it, including famed British driver Suzie Wolff, who is also the wife of Mercedes' team principal Toto Wolff.
"Everyone knows her as probably one of the best female drivers, arguably. And to have her supporting us is amazing," said Bustamante of Wolff, who had reached Formula 3 in her racing career.
"We [also] had a lot of people from F1 and F2, F3, actually watching us throughout the weekend, you know, criticizing our performance, pushing us forward, and you know, really just a lot of people invested in this series because they desperately want a female [driver] in Formula 1. And I think that's everyone's goal, just have someone there, have a female representing in the world of Formula 1 and I really do see it happening very soon. I think we're not very far from that."
Bustamante gets her optimism for the women in the grid because of their sheer competitiveness against each other and how each driver from the 15-woman roster grinds to reach their goal.
The first three races saw seven different drivers finish in the podium, underscoring the talent level across the board.
With the F1 Academy, Bustamante believes that female drivers have the right platform to finally show their potential and get F1 teams interested.
"From the weekend, we see how competitive the girls are, you know, how close we were during the free practice, only five-tenths [of a second] separating P1 to P8, which is insane," said Bustamante.
"And it shows that there's a lot of really good female drivers out and if only given the chance to show their potential and speed, they can actually perform really well and that's what we're given through F1 Academy," she added.
Now, Bustamante heads to Valencia, Spain, for the second round of the season where she hopes to finish in the podium anew and boost herself in the championship standings where she currently sits sixth with 18 points.