Asics Rock 'n' Roll Running Series returns to Manila
February 8, 2023 | 4:51pm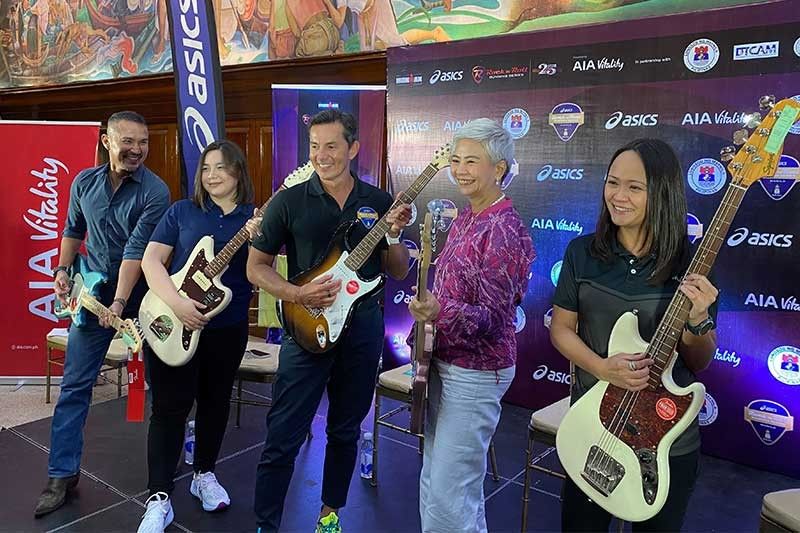 MANILA, Philippines — The Asics Rock 'n' Roll Running Series is back in Manila for its second iteration after a successful holding of the inaugural race in 2022.
The race, which will have four distances available for runners, is set to happen in the City of Manila on November 26, with activities starting at midnight.
A one-of-its-kind running event, which also features concerts throughout the course from different bands and artists set to be announced by organizers, will look to sustain the return of sports after the pandemic.
"I really wanna start and thank Manila for giving us the opportunity last year to host the inaugural 2022 Rock 'n' Roll Marathon because it signified a chance of normalcy — to come out of the pandemic, to promote sports tourism... We wanted to bring a healthy and active lifestyle to all parts of the Philippines through triathlons, through cycling races, and now through Rock 'n' Roll marathon," said Fred Uytengsu, founder and ambassador of organizing partner The IRONMAN Group and Sunrise Events.
Having done the maiden Rock 'n' Roll Running Series in the country under pandemic restrictions, Uytengsu wants to take it up a notch now that the health situation has gotten better and there is more time to prepare.
"We're very proud of how we executed the event, we're very appreciative of how Manila supported us in that undertaking," said Uytengsu of last year's event.
"Now we have one year of experience, we had a lot more planning time," he added.
The Asics Rock 'n' Roll Marathon this year will feature four distances — full marathon (42 km), half marathon (21km), and more casual friendly distances 10km and 5km.
The race will start midnight and will run until the early hours of November 26, as the runners will also be able to enjoy music from the different performers along the way in their track.
Manila mayor Honey Lacuna said that she expects the event to bring more light to other parts of the city that are seldom appreciated.
"Malaking boost ito sa turismo ng City of Manila... Now because of this event, we get to promote all other areas here like Binondo, other areas of interest here," she said.
The official also pointed out that competing in activity like the run can also help the youth in the city get back into sports and physical activity after the pandemic.
"It's also a gateway for our youth to be part of such an event. It's one way for them to get back from the streets," she said.
The 2023 Asics Rock 'n' Roll Running Series Manila was officially launched on Wednesday, February 8, with registration opening on February 16.
Interested runners can watch out for relevant information on the event's social media assets.