Pacquiao, Paradigm headed for trial in US
January 26, 2023 | 11:19am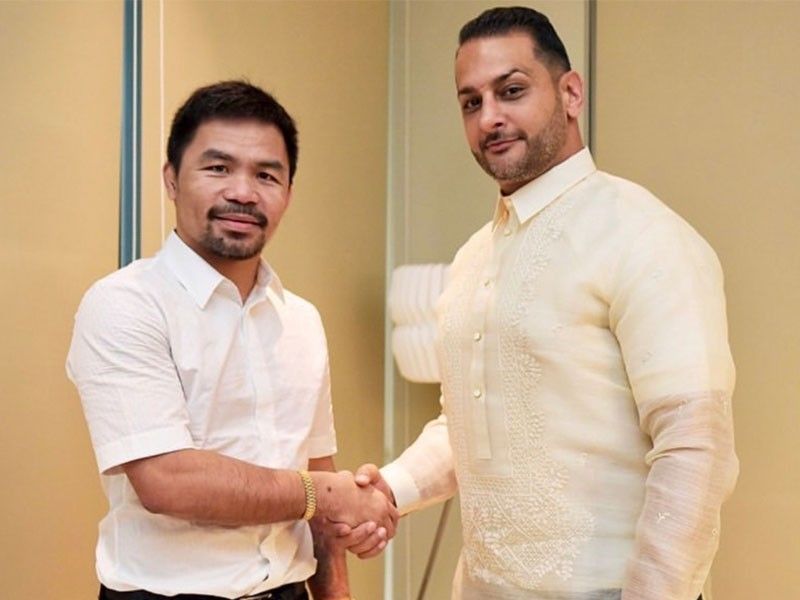 MANILA, Philippines – Boxing icon Manny Pacquiao and a sports management firm he was previously associated with will be heading to a trial in the United States in March over a contract dispute several years ago.
Paradigm Sports Management (PSM) sued the 44-year-old Pacquiao in June 2021 for alleged breach of contract after the latter opted to fight unified welterweight world champion Errol Spence Jr. instead of the former's preferred fighter, Mikey Garcia.
But PSM's request to prevent the Pacquiao-Spence fight from happening on August 21, 2021 failed after Judge Walter Schwarm junked the injunction filed by the company. The bout, however, still didn't materialize due to an eye injury suffered by Spence, and Pacquiao instead ended up fighting replacement opponent Yordenis Ugas.
Pacquiao lost to Ugas via unanimous decision in their bout in Las Vegas — his last pro fight — yet the court case with PSM remained active.
Per a tweet by veteran fight scribe Kevin Iole of Yahoo! Sports, the case will go to trial in Orange County, California, on March 3.
In a statement that has also been carried by several US-based fight websites on Thursday, PSM founder and chief executive Audie Attar expressed confidence that they will win the case against Pacquiao.
Statement from @AudieAttar on ongoing case with @MannyPacquiao Their case goes to trial in Orange County, California, on March 3 pic.twitter.com/uFsxj45bTH

— Kevin Iole (@KevinI) January 25, 2023
"Manny's days of thumbing his nose at our contractual rights are almost at an end. We have an overwhelming case against him and look forward to Justice being served," Attar read.
"The court has already entered an order stating that — due to his consistent violation of court orders — Pacquiao is now deemed to have admitted that he breached his contract with Paradigm and that Paradigm has suffered more than $20 million in damages," he added.
The PSM head also warned promoters, managers, fighters and broadcast networks not to interfere or enter into negotiations with Pacquiao with the lawsuit ongoing.
"Once Paradigm wins at trial in March, we will cut off 100% of Manny's opportunities to earn money in the United States from any source because any revenue he generates will be attached to his judgment," he said.
"Additionally, Paradigm will pursue enforcement of its judgement in any foreign country where Manny seeks to fight."
Pacquiao's camp hasn't responded to the development as of posting time.
The former eight-division world champion aligned himself with PSM, which handles Conor McGregor, reportedly in hopes of arranging a lucrative fight with the mixed martial arts star.
'All the best to Manny'
Meanwhile, former longtime Pacquiao associate Jayke Joson is wishing the boxing legend "all the best" ahead of the March trial.
"As Manny Pacquiao's longtime friend and ally before — and even now I always consider him as my brother — I really wish him all the best despite the hardships we've been through last year as we're all just human beings," Joson said.
Joson is also hoping Pacquiao will finally settle the lawsuit, which would allow the latter to fight again in the US.
"But with the trial now slated in March and with the outcome uncertain, I'm praying for my friend to be enlightened, make amends, reach out to Paradigm Sports Management, and hope to get the best result at the end of the day," he continued.
"This is what we've been saying to him for a long time, that all we wanted is for his own good."
Pacquiao figured in an exhibition bout in December last year, dominating Korean YouTuber DK Yoo over six rounds in South Korea.