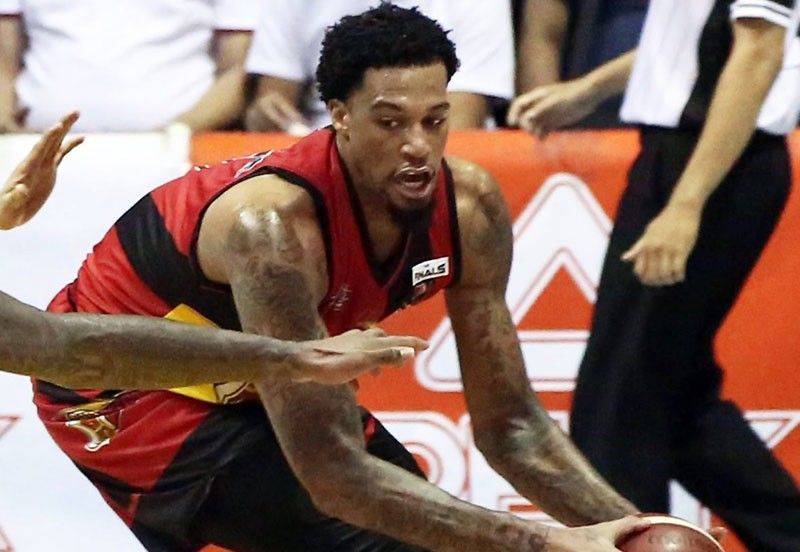 Chris McCullough
STAR/File
McCullough waiting for Gilas Pilipinas call
MANILA, Philippines — Samahang Basketbol ng Pilipinas (SBP) president Al Panlilio yesterday said there's nothing concrete regarding PBA import Chris McCullough being tapped as naturalized player for Gilas Pilipinas.
"There's nothing official (yet). The SBP has not decided who our naturalized player will be," Panlilio told The STAR yesterday.
The ex-NBA player for the Brooklyn Nets and Washington Wizards has repeatedly expressed his willingness and desire to suit up for Gilas in major international competitions.
Two days ago, he stirred the interest of Filipino basketball fans when the native of New York posted a picture of the Gilas jersey (No. 7) on social media.
But Panlilio said nothing is definite.
"We spoke to him through his agent before. Right now, we haven't shortlisted our candidates (for naturalization)," added Panlilio.
Apart from McCullough, names that have gained ground are Ateneo anchor Ange Kouame and resident Ginebra import Justin Brownlee, whose naturalization bills have already been filed in the House of Representatives.
One thing going for the 6-foot-9 McCullough is the fact that he just turned 25 last February as compared to the 6-foot-5 Brownlee who will turn 32 on April 23.
The 20-year-old Kouame stands a shade taller than McCullough but does not have the same experience as the former NBA player.
McCullough played for San Miguel Beer in last year's Commissioner's Cup. He came in as a late replacement and led the Beermen to the title at the expense of TNT KaTropa and super import Terrence Jones.
Since McCullough's PBA stint, the possibility of him being tapped by the SBP as naturalized player has been mentioned repeatedly.
Panlilio said the SBP has yet to finalize its plans on naturalization and find an able replacement for Andray Blatche.
McCullough quickly made his presence felt in the PBA when he normed 33.8 points, 14.0 rebounds, 2.8 assists and 2.3 blocks to help carry San Miguel to the championship.