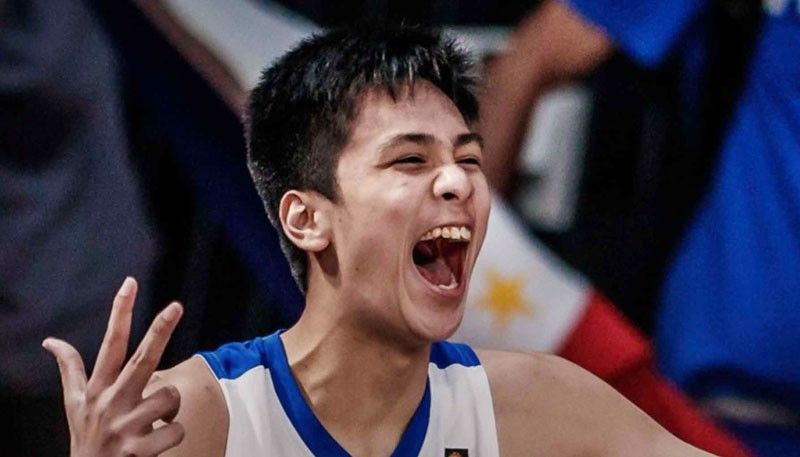 Sotto gets varying reviews from experts
MANILA, Philippines — Filipino teen tower Kai Sotto received contrasting grades from NBA Draft experts following his stint in the Basketball Without Borders (BWB) Global Camp that served as a sidelight to the just-concluded NBA All-Star Weekend in Chicago, Illinois.
While Sotto strutted his stuff in fundamentals with his 7-foot-2 ceiling, he could not translate it into points in the real game in front of NBA executives, who had an opportunity to see and evaluate the NBA draft prospects, according to ESPN experts Jonathan Givony and Mike Schmitz.
"His performance at the BWB camp was somewhat inconsistent, as he looked like one of the most talented prospects in attendance in the morning drills each day but struggled to make his presence felt in the games," said Givony.
The established ESPN analyst also pointed out Sotto's rawness under an official NBA atmosphere as the 17-year-old prodigy struggled to catch up against stronger and more physical high school prospects from 34 countries selected by BWB in partnership with FIBA and the NBA.
"Sotto didn't look ready for the level of physicality and intensity he encountered in the camp scrimmages, as he was scored on at will by stronger players, looked lethargic getting back on defense and settled for too many low-percentage shots," he added.
Still, Givony emphasized that it was a pretty decent overall showing for Sotto.
A former UAAP MVP and FIBA Asia's best teen center, Sotto showed a unique skill set for a seven-footer, including a sweet perimeter touch, good ball-handling, court vision and post-moves in the three-day camp participated by the world's top 64 prospects.