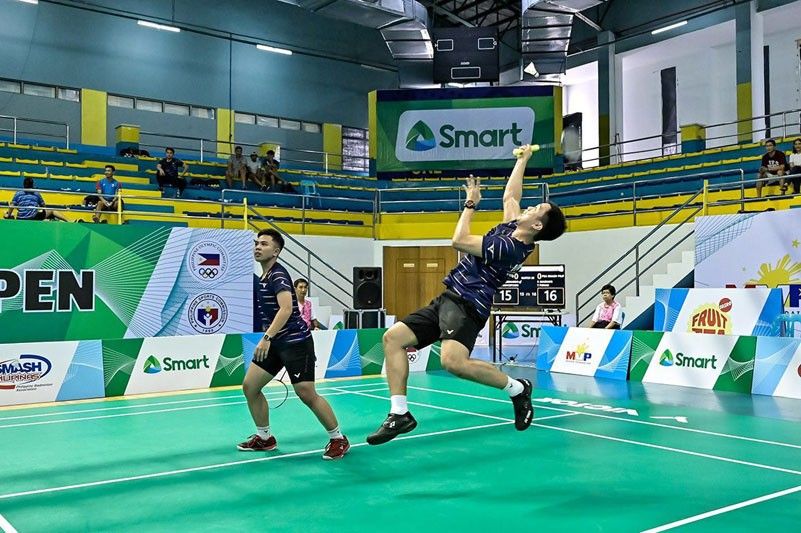 Ariel Magnaye , right, and Thea Pomar in Action.
Magnaye, Pomar advance in SMART National Open
(The Philippine Star) - November 23, 2019 - 12:00am
MANILA, Philippines — National team members Ariel Magnaye and Thea Pomar booked their places in the semifinals of their respective events in the penultimate day of the 2018 SMART National Open Badminton Tournament last Thursday at the Muntinlupa Sports Complex.
As top seeds in mixed doubles, Magnaye and Pomar had to turn around a set deficit to a win against the University of the Philippines' duo of JM Bernardo and Aldreen Concepcion. The SMASH Pilipinas pair took the win at 17-21, 21-19, 21-9 to make the last four.
In the semifinals, they will take on Christian Bernardo and Geva de Vera. The two former junior national team standouts swept Alem Palmares and Aires Montilla, 21-14, 21-16.
Magnaye will also see action in the men's doubles semis with Alvin Morada, following their 21-15, 21-16 win over JC Clarito and Jayson Oba-ob. The number one men's tandem will test their mettle against JM Bernardo and Christian Bernardo for a place in the finals.
On the other hand, Pomar and her partner Alyssa Leonardo will battle UAAP Season 82 Co-Most Valuable Players Chanelle Lunod and De Vera in Thursday's semis. The top-seeded women's pair took down Ghiselle Bautista and Clydel Pada, 21-12, 21-14.
In the singles events, Ros Pedrosa and Sarah Barredo stake their top seeds in the semis when they take on a pair of UAAP rookies in Solomon Padiz Jr. and Concepcion.
Pedrosa dominated Michael Cudiamat in the clincher at 21-14, 21-7. Meanwhile, Barredo stopped Beatriz Felizardo, 21-18, 21-7, to secure their semis berths.