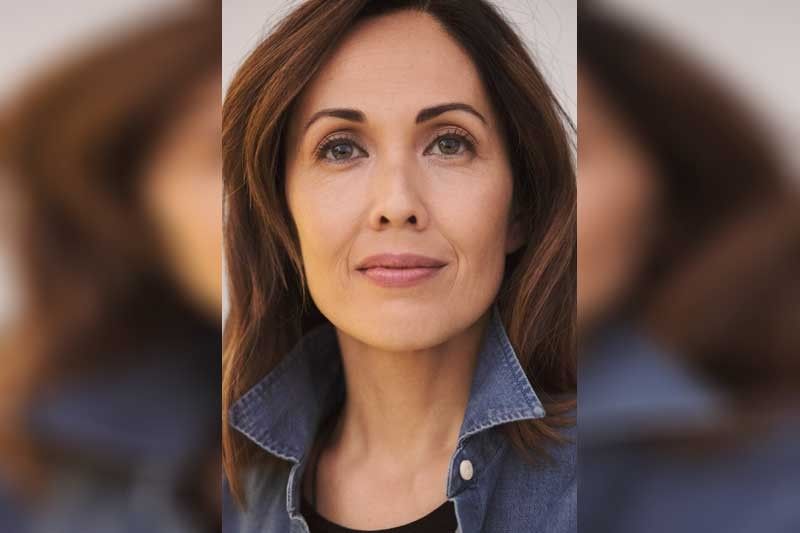 Teresa Herrera: "It's my theater comeback after eight years. It's my first time doing a one-woman show. My first time doing comedy. I just want to be truthful and authentic."
The Brilliant Teresa Herrera
The actress, model, host and art consultant reflects on an illustrious career as she returns to theater with her first one-woman show Every Brilliant Thing.
MANILA, Philippines — It was sometime between 2005 and 2006. Teresa Herrera was in her 20s in Los Angeles and already an international model with her share of movie acting breaks in Asia. Her first Hollywood movie, the Robert Downey Jr.-led Kiss Kiss Bang Bang, was in theaters.
"I had moments of depression during the times that I doubted myself the most. I felt lost. I was in LA by myself, pursuing an acting career, pursuing the modeling thing, going out for auditions all the time and I got to a point where I was like, 'Who am I?' I needed to figure myself out," she recalls of those very different times.
Next month, she makes her theater comeback in Duncan Macmillan's interactive one-woman show Every Brilliant Thing staged by The Sandbox Collective and 9 Works Theatrical and directed by Jenny Jamora.?
Teresa brings with her all the life experience of 42 years. Back then, nearly two decades ago, it was a therapist, through the recommendation of a cousin, that pulled her through. "It wasn't hard because it was readily available in the US and it wasn't looked down upon. It's not like my therapist gave me the answers. What a good therapist does is they hold a mirror up to you so that you can see yourself clearly. They want you to come to your own conclusions."
She has since pivoted into different industries, all part of an ongoing expression of her creativity: a fashion line, Isla with Rajo Laurel in 2006, she acted onstage alongside Jenny in Jessica Hagedorn's Dogeaters in the following year. She also started the yoga charity event Global Mala Project. Starting in 2008, she hosted Project Runway Philippines for two seasons. Her last stage role was in 2010 — in the Asian premiere of Love, Loss, and What I Wore by Nora Ephron, top-billed with theater big names Menchu Lauchengco - Yulo, Bituin Escalante, Cathy Azanza - Dy, and Jay Valencia Glorioso. She soon started Collective 88, an integrated art and design company that develops site-specific artworks and consulting services with clients like Solaire and Jollibee.
Teresa pursued dreams outside of the business. In 2014, she married athlete Sean Anthony and had two boys, Ace and Rhys. "The last three, four years, I've either been pregnant or having babies or raising them," she shares. She starts her day by preparing a big breakfast for the household and ends the day at the mercy of her sons. "No matter how amazing and great you think you are, you come home and they go, 'Mama, I'm hungry.' And then you make them some food. And they'll be like, 'Airplane!'
"I'd been creatively hibernating and then I came across the script a year and a half ago. I read it and it made an impact on me. I was really moved and I couldn't stop thinking about it. I wanted to explore the possibility of bringing it to life here in the Philippines," Teresa says. She had a few conversations with directors and producers but it wasn't until she chatted up Sandbox's Toff de Venecia that she made up her mind.
"Toff was the only other person who knew the play already. He knew the writer, what the show was about. He was considering doing it that year but moved it to next year. (Sandbox's last production was another Macmillan play, Lungs). I said, 'Well, I'm your girl. I'm doing this.'"
The subject matter hits home. "I've had friends commit suicide. I'm seeing it happen more to younger and younger kids. This has to stop. If this is our contribution, let's do it and let's do it well and let's be responsible and authentic about what we're presenting."
Openness is key. ?"We have to stop and ask 'Are you okay?' and be open and listen. We've lost that as a culture, especially in this hyper-connected, fast-paced social media culture. You're kind of glossing over life and I don't want to gloss over life. That's why I love theater so much. I love the collective experience of live theater and seeing someone living in character."?
Every Brilliant Thing follows Teresa as narrator through the perspective of a child dealing with her mother's depression and attempts at suicide. With the hopes of convincing her mother to choose life — and with the help of the audience — she compiles a list of things that make life worth living. And we did say "interactive": Teresa will be casting audience members in roles on the spot during every show. She adds, "The audience is co-creating the show with me. Every night, every performance will be different. It depends on what the audience gives me, which is exciting as a performer."
Duncan devised the show with standup comic Jonny Donahoe as a Brechtian play and as a comedy, fully aware of the complex realities of making a show about suicide as a way to engage the audience, open up, and talk about it and how to combat it, and hopefully keep the ball rolling even after the show is over.
When millennials think of Teresa, largely due to her Project Runway and modeling days, we still think "fierce." But here, we see a side closer to how she is behind the scenes. She approaches the role with the sensitivity of being a mother herself. In getting the audience to participate, her natural radiance works — something that's not about her flawless porcelain complexion or the green eyes she shares with her sisters Tina and Vicky, but more of a warmth not unlike the sun.
"When you walk out of the theater you're thinking about the social implications of what you just watched and how it affects your life directly. It's my theater comeback after eight years. It's my first time doing a one-woman show. My first time doing comedy. I just want to be truthful and authentic. Just be open and available." ?
* * *
Every Brilliant Thing runs from Feb. 2 to 24 at the Zobel de Ayala Recital Hall, BGC Arts Center in Taguig.
Produce by DAVID MILAN
Photos by JOSEPH PASCUAL
Makeup by APPLE FARAON