Fruit punch: Part of Whiff's Reimagined range is Gardenia Bliss, a fruity floral scent with gardenia and pomelo.
Artisanal perfume brand Whiff's Reimagined range bottles memories into long-lasting scents.
MANILA, Philippines — Perfume, according to Whiff founder Mishy Co, is not just about the art of scents, but also of memories. She believes that perfume smells good to us for different reasons, and the strongest note in a scent is usually connected to a particularly powerful part of our own histories.
Whiff's new Reimagined range paints a particularly vivid picture, with all-new packaging in clear glass and gold hardware. The range is a collaboration with RJ Lopena, the first Filipino perfumer trained at the Grasse Institute of Perfumery. For the Reimagined range, RJ came up with three new scents: Gardenia Bliss, Mango Verde, and Pine and Lime Pleasure. Each scent acts as a sort of love letter to the Philippines, as they feature essential oils (green mango, elemi oil) that are sourced locally.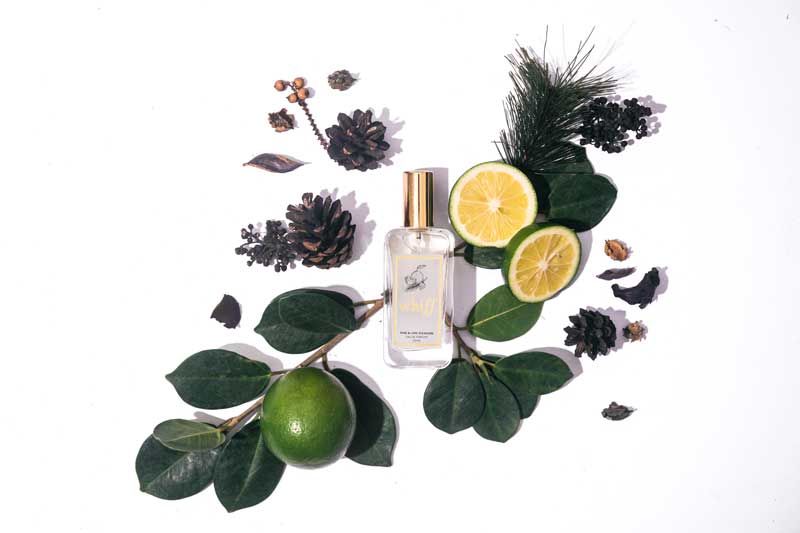 (Left)Hair clips (P199.75), mirrors (P249.75), comb (P149.75). (Center)Crocodile bookmark (P149.75), mug (P249.75), alarm clock (P499.75). Sweet and sour: Whiff's Pine and Lime Pleasure is formulated as a scent for both men and women.
Gardenia Bliss, for example, has gardenia and citrus as its main fragrance notes. There's also a touch of pomelo to add some body to this light, floral scent. Mango Verde, a fruit-based scent, features green mango and dalandan. (A crowd favorite, too.) Pine and Lime combines two unlikely notes — it's a little tart, but the refreshing pine scent adds a touch of masculinity.
Whiff's Reimagined range just proves how scents can really trigger memories: the maker himself was inspired by a place and the stories that come with it. What is perhaps most intriguing is that the experience is completely unique to everyone once they smell it for themselves. Whiff's new scents may have come from a specific perspective, but what journey does it take you on? Take a sniff and find out.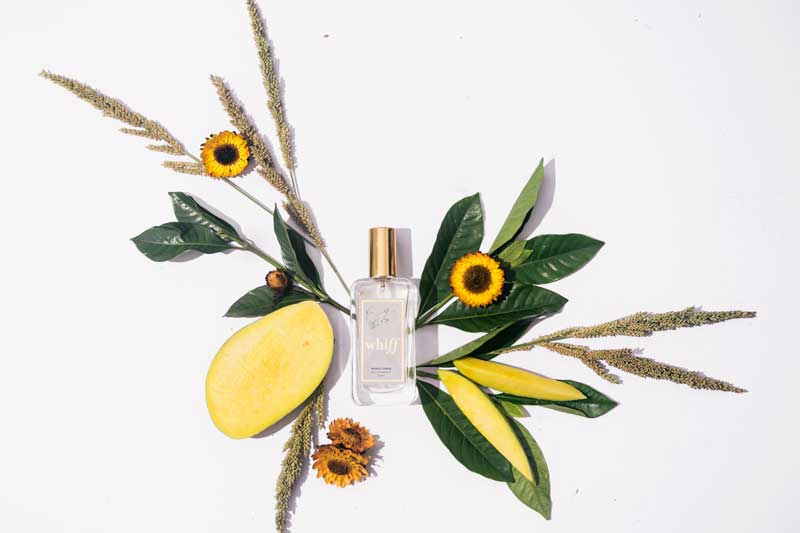 Local flavor: Whiff's Mango Verde mixes green mango and dalandan.
* * *
Whiff is available online via Instagram and Facebook @whiffofperfume. It's also available at Retail Lab in Glorietta and Power Plant Mall.