MJ Benitez
(The Philippine Star) - December 17, 2015 - 9:00am
MANILA, Philippines – We feel you. With just a week to go before Christmas and the holiday rush reaching its climax (or standstill, if you find yourself stuck in traffic… again), doing last-minute shopping seems more daunting than ever. But fret not; if you still need to cram in some gift purchasing but don't have a lot of time to do it, these one-stop shops have got you covered. From chic designer carry-ons at Adora and on-trend ensembles at SM to cool layering options at Rustan's, save time and energy by ticking off your list at any of these multi-brand retail spaces. Got a few hours to spare? Visit all three! They're just a hop, skip, and a jump away from each other anyway — so convenient. YStyle gives you a glimpse of what's in store via this playful live mannequin window display editorial. Happy shopping!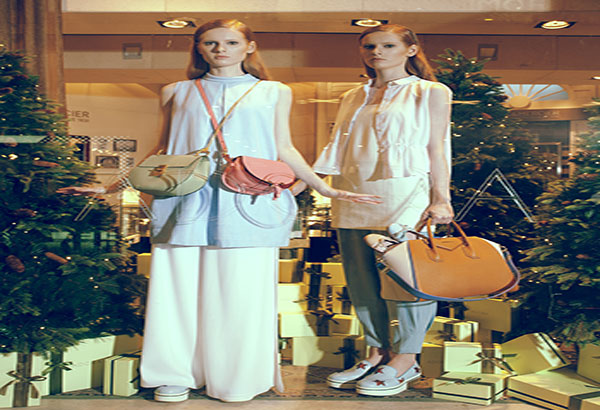 Adora
Left: Harlan + Holden dress and trousers; Stella McCartney star appliqué platform slip-ons; Chloe "Drew" mint shoulder bag and "Marcie" cross body bag.
Right: Harlan + Holden sleeveless button-down, pencil skirt (used as tube dress), and cigarette trousers; Stella McCartney star appliqué platform slip-ons; Givenchy "Antigona" bag; Pretty Ballerinas ballet flats (inside bag)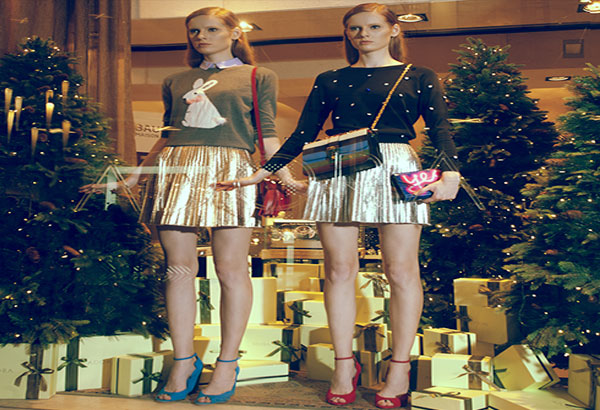 Left: Jaspal sweater and pleated metallic skirt; Schutz ankle-strap heels; Anya Hindmarch "Smiley" cross-body bag.
Right: Jaspal sweater and pleated metallic skirt; Schutz ankle-strap heels; Jimmy Choo "Candy Neon Light Yes/No" acrylic clutch; Valentino "My Rockstud" stripe leather shoulder bag;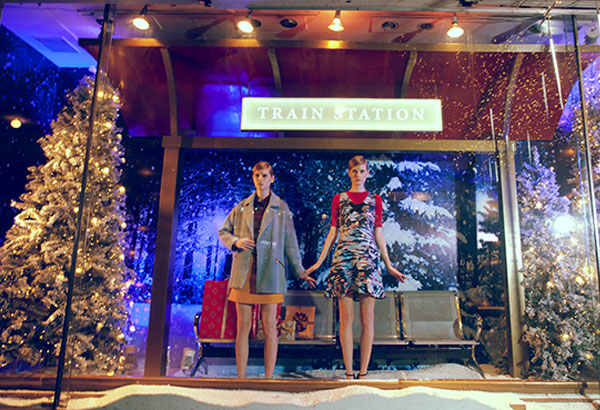 Rustan's
Left: Voyage by Marina Rinaldi button-down; Sinéquanone skirt and coat
Right: Sinéquanone dress; Adolfo Dominguez electric pleated top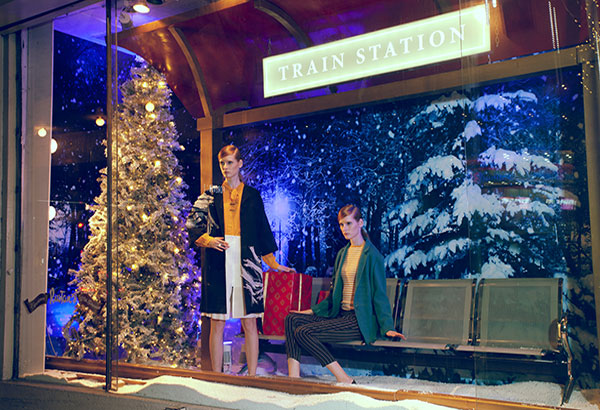 Left: Sinéquanone pussybow blouse; Elie Tahari skirt; Josie Natori embroidered wrap coat
Right: Sinéquanone sweater and striped trousers; Marina Sport by Marina Rinaldi blazer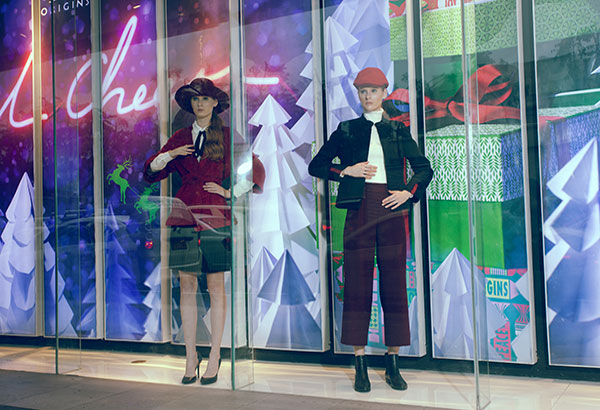 The sm store
Left: Sfera pussybow blouse and wrap jacket; SM Woman pleated skirt; Parisian pumps; SM Accessories hat
Right: Sfera turtleneck, jacket, and trousers; Parisian boots; SM Accessories hat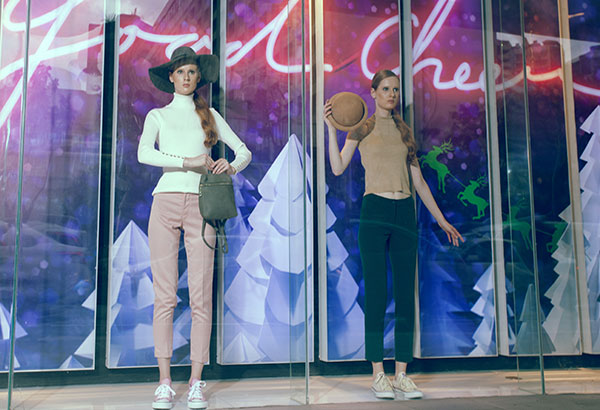 Left: Sfera turtleneck; SM Woman trousers; Converse sneakers; SM Accessories hat and mini rucksack
Right: Knits Collection sleeveless turtleneck; SM Woman trousers; Converse sneakers; SM Accessories hat
Photos by MELSON BOLONGAITA
Makeup by OMAR ERMITA FOR SHU UEMURA
Hair by ETHAN DAVID
Modeled by EVE OF ELITE MANILA
Photographer Assisted by ROEL VALESCO
Stylist Assisted by KAT FERNANDO