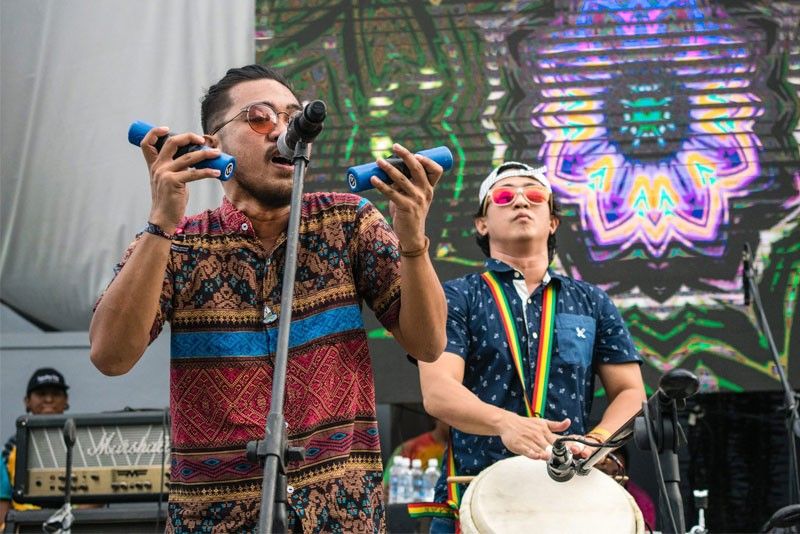 Bang bang: Adinkra Lumads set themselves apart from the lineup with a percussion-driven set.
Jam Pascual
(The Philippine Star) - May 25, 2018 - 12:00am
Tagaytay Art Beat combines art and music to form one unforgettable show.
MANILA, Philippines — Being at a music festival is almost always a test of stamina. But Tagaytay Art Beat does away with the usual inconveniences, and adds new aspects to the festival-going experience to make it great and enlivening. Now in its third year, with a little help from Doc Def Productions, Tagaytay Art Beat — essentially a cross between an art show and the gig you'll eventually tell your grandkids stories about — has been steadily solidifying its reputation as the festival Manileños will go out of town for.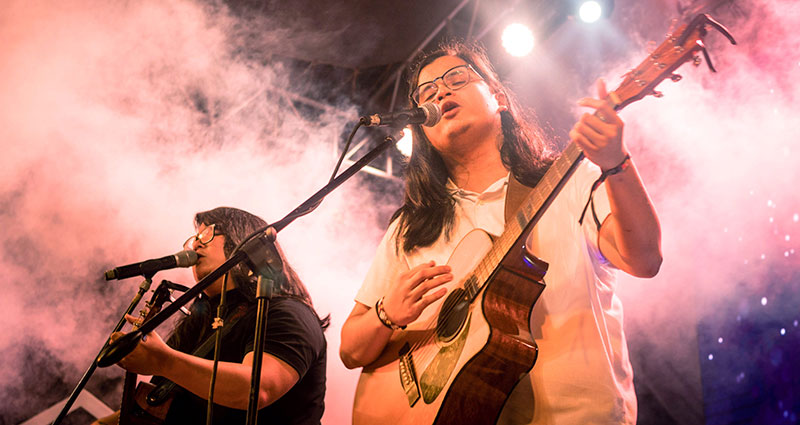 Where have you Ben?: Folk and pop rock songbirds Ben & Ben kept the show going well into the morning.
Part of what makes going to Tagaytay Art Beat so fun is the venue itself. Ever since its first year, the show has been held on the grounds of Museo Orlina, a museum dedicated to showcasing the works of glass sculptor Ramon Orlina. The outdoor area is presko, the crowd never feels too thick, the cues never feel too long, and there's a pocket of space outside the immediate grounds with the food stalls where people can actually sit down to eat. Even being in the part of the crowd closest to the stage feels kind of breezy. Imagine your hella boujie friend throwing a house party that happens to have bands. That's what Art Beat feels like.
Location is just the half of it, though. This year's Tagaytay Art Beat, in keeping with its promise to showcase the best of local music and visual art, displayed work by contemporary artists such as Bea Policarpio, Lee Caces and Lhean Storm, among many others, in one floor of Museo Orlina. On murals near the terraces and the building's rooftop, artists like Jappy Agoncillo, Miggy Antonio and Kris Abrigo demonstrated their live painting skills. The goal of showcasing new talent this way, according to Ramon Orlina, is "exposing the older people, those who have the money, to young artists" and helping them in their careers.
No self-respecting festival would be complete without its bands, of course, and man, Tagaytay Art Beat and Doc Def really brought it this year. Acts such as Munimuni, Bea Lorenzo and Oh, Flamingo! kicked off the daytime portion of the show. Come sundown, OPM legends Mayonnaise, Hale and Itchyworms busted out the classics. Contemporary legends-in-the-making acts such as Clara Benin, Reese Lansangan and Ben & Ben kept spirits high from evening into the morrow. On the rooftop of Museo Orlina, DJs like Jess Milner and St. Vincent and the Grenadines spun and kept the party going, drawing in parts of Tagaytay Art Beat's crowd that might've been craving something more dance-y.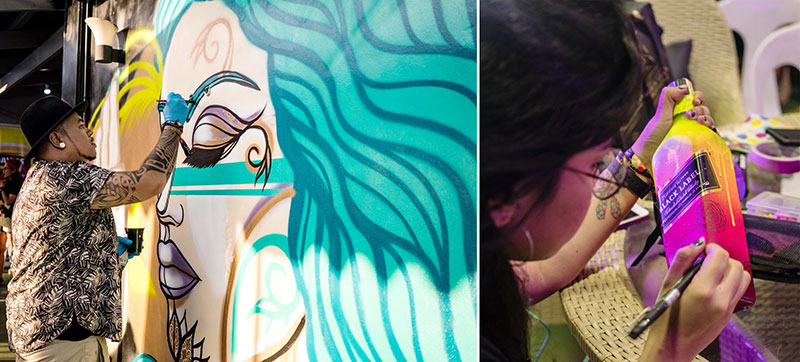 Color me bad: Some of the artists invited to Art Beat got to show their street art style and a chance to redesign the Johnnie Walker bottle. Photos courtesy of Johnnie Walker PH
Not to mention the drinks! This year's star alcohol was Johnnie Walker, and all day and all night festival-goers could get red and black highballs at prices cheaper than most drinks go for at most shows.
This year's Tagaytay Art Beat pulled off with swag what most artsy gigs barely manage: put the spotlight on both local musicians and artists to bring together the visual and sonic in well-presented synergy. When you're at a show like that, you don't power through — you sit back and let the energy take you.