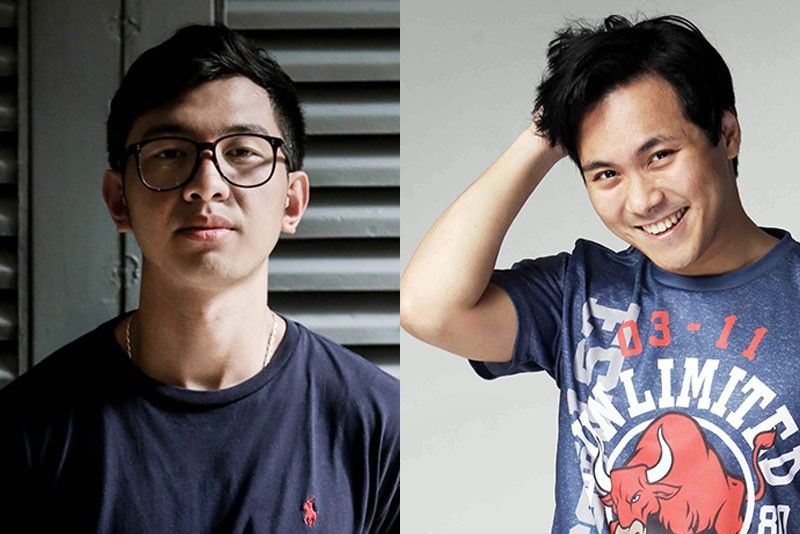 Cutie concert: Rapper Curtismith and DJ Carlo Atendido join the Manila X music festival at the Globe Circuit Event Grounds.
MANILA, Philippines - Music and style have always gone hand in hand. Just look at your old MySpace/Friendster (if still accessible) profile and you'll realize it (as soon as your profile photo and automatic My Chemical Romance auto playlist finish loading, that is). Gerard Way wannabe, we definitely are.
While our emo "phase" (or was it?) has come and gone, we can't deny that we're still all about the seamless marriage of music and style. This is what music festival Manila X is celebrating.
Happening May 27 at the Globe Circuit Event Grounds, Makati City, the festival will feature outfits and #lewks curated by Manila's sought-after stylists, and scored to the music of today's hottest performers and DJs. The lineup includes Bamboo, KZ Tandingan, Kiana Valenciano, Sam Concepcion, Curtismith, Jess Connelly, Franco, Saydie, The Juans, Tukar Sinati, and A-Team. DJ sets by Tom Taus, Ron Poe, Patty Tiu and Carlo Atendido to cap off the night.
Because Manila X is all about bringing the best of music and fashion, they're also flying in international YouTube sensation William Singe. He currently has two million followers and counting, and is touring the US, Asia and Europe.
With new fashion coming out this summer, May is sure to be one stylish month. And leave it to Manila X to make it even more stylish.
* * *
For more information, visit their website www.manilax.net or check out their Facebook www.facebook.com/manilaxfestival or Instagram (@wearemanilax). Grab your tickets at ticketworld.com.ph.