In photos: Christmas in Bohol after 'Odette'
December 29, 2021 | 4:53pm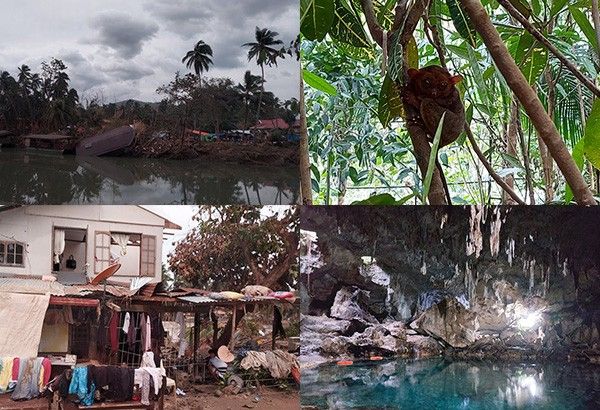 BOHOL, Philippines — In Manila, a mere Internet connection or social media glitch is enough for people to go ballistic and make hashtags like "Facebook down" trend on Twitter.
But in Bohol, just last week after much of Visayas was bulldozed by Typhoon Odette, it is mind-boggling how people can still smile and wave strangers with charming "Hellos" — all the while as they picked up the debris and broken pieces left of their homes or were hanging clothes drenched in muddy flood. Their smiles were so bright that one can't tell they were facing days-to-a-month of dark nights without electricity and with meager rationed water.
Of course, that didn't mean that they were not sad. This might even be one of the worst Christmases in their lives. But while in Manila, people might be complaining of what kind of presents they got last Christmas, in Bohol, even a bottle of mineral water or a pack of crackers was welcomed with seemingly endless "Thank Yous" as if these were the best gifts they ever had. It was nothing short of humbling.
Last Christmas, my family and I went to Bohol despite worries of water and electricity shortages, to distribute some relief goods and help spread some cheer to typhoon victims. The trip, however, turned out to be more for our advantage: the strength, resilience and calmness of the Boholanos, even with another low pressure area looming in the horizon (raised to an orange rainfall warning as of today), inspire and lift the Christmas spirit into a much higher ground no flood could reach.
The sky might cry, but there was no tear seen from any eye in Bohol, even from big ones like the tarsiers'.
Some of the following images may look dystopian, but life and tourism go on in Bohol. If there's one take away from Bohol after Odette for the New Year, it's defintely, "Hope has overcome despair."
RELATED: LIST: Here's where you can donate to 'Odette' relief efforts