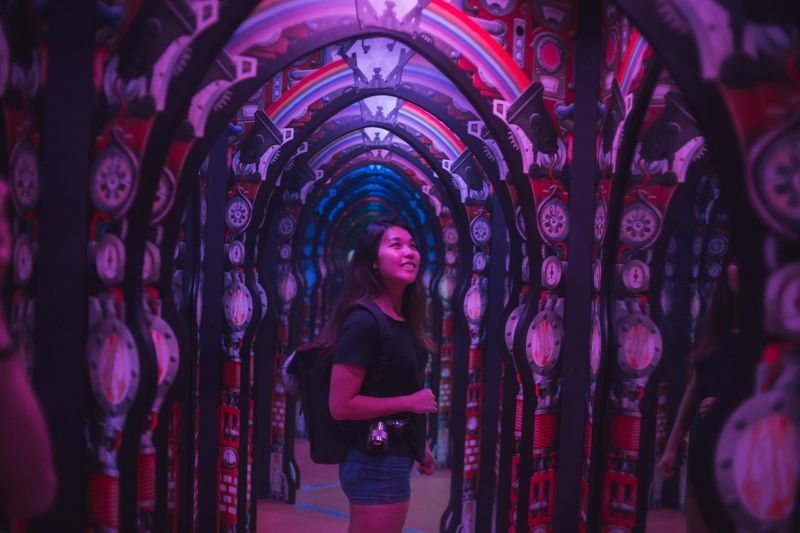 When it comes to diversity, nature and fun happenings, Singapore has them all. No attraction is a lull.
Released
Science, snow and so much more: Things to do at west side Singapore
Singapore is where it's at. It's already famous for being one of the greenest cities in the world, for pioneering the world's first Formula 1 night race, and of course for having its iconic Merlion—not to mention the colorful Singlish and the fabulous street-food hawker-style centers.
Indeed, when it comes to diversity, nature and fun happenings, this tiny city more than makes up for its size. No attraction is a lull.
The western part, in particular, is a rich destination to explore. Whether a first-time or returning tourist bringing family and friends—it's come one, come all.
Science and the whole shebang
A visit to the leading regional Science Centre Singapore is truly a visual treat and an entertaining mind-bender. With its many exhibits, the whole family can learn about science, technology, engineering and mathematics in a fully immersive and interactive way.
Here are some of Science Centre's wonderful offerings:
1. What the eyes can't see
The Mind's Eye amazes with mystery and perception. Observers are challenged by paying closer attention to what's around them—perhaps something that the naked eye does not always see.
The Mind's Eye showcases curated exhibits from France, Japan, South Africa and the US. Its several installations feature clever turns on size, shape, color, light and shadow that shift the observers' point of view.
2. Enter a labyrinth of mirrors
Professor Crackitt's Light Fantastic is a life-size labyrinthine network of mirrors. It features over a hundred mirror cells and interactive exhibits that bring to the fore the science and mechanics behind optical illusions, all while following a compelling storyline.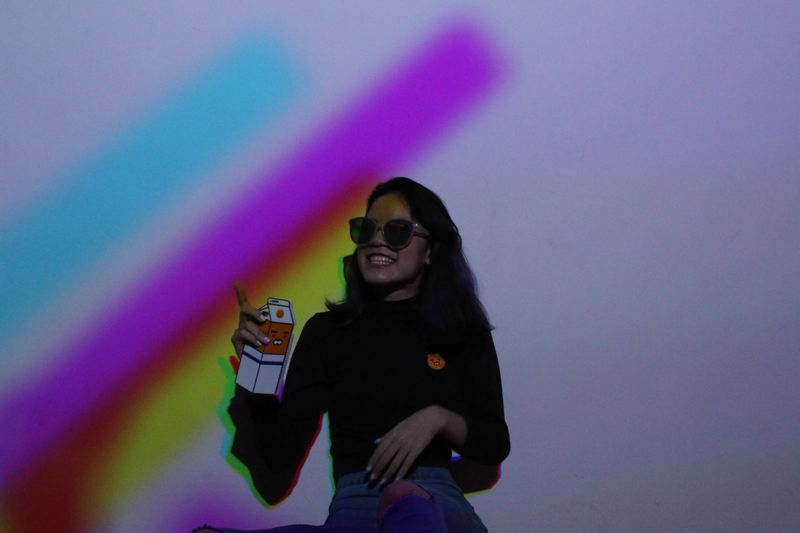 Professor Crackitt's Light Fantastic is a mirror maze that also has a number of interactive exhibits where visitors can learn about optical illusions. Released
Amid amusement and bewilderment, visitors are expected to assist the eccentric Professor Crackitt in finding his parrot, Wattnot, all while he tinkers around to fix his giant laboratory.
This mirror maze is the biggest one in Asia—so big, in fact, that it holds seven Guinness World Records.
3. Tinkering with old tech
Let's set our clocks way, way back and end up in Ancient Greece—a mecca of inventions. Curated by the Kotsanas Museum of Ancient Greek Technology, the exhibit features a multitude of innovative creations during the time. From automation to programming, astronomy to time-keeping—and even music!—the exhibition allows each guest to marvel at the brilliance of Greek contributions to science.
Engaging in the origins of modern technology cannot get any better than this, so catch The Inventions of Ancient Greece: Origins of our Modern Technology when it finally opens on October 19 at the Science Centre Singapore.
4. The lighter side of fear
The Science Centre's stimulating new exhibition is an elucidating walk through the science of fear: Phobia2: The Science of Fear. But fret not—through a benign setting, each guest will be able to immerse himself in the fascinating subject that's relevant across cultures.
By engaging in enlightening conversations about fear, the visitor develops a better understanding of the psychology and physiology behind it, and in the end allows the visitor to even overcome their specific phobias.
The only thing to fear is the unknown, and at Phobia2, they've got you covered with everything you need to know.
Designed by Newman Entertainment International (NEI), Phobia2 is Asia's very first phobia-themed exhibition.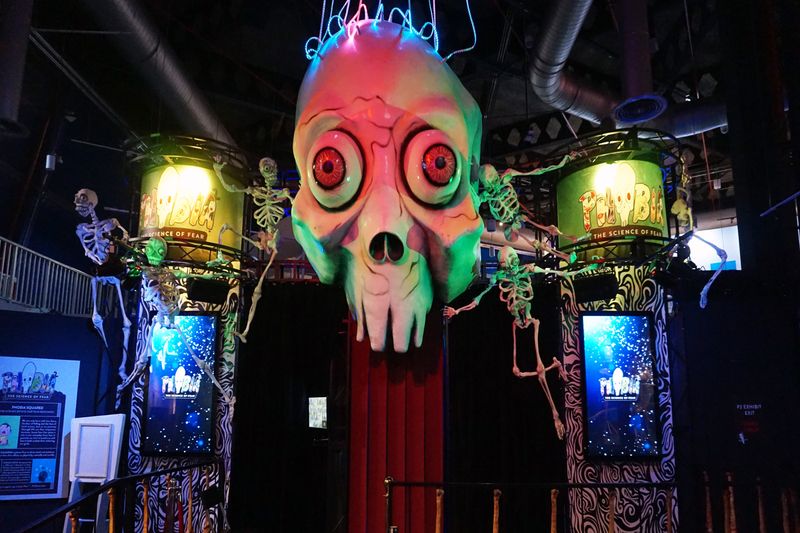 Phobia2: The Science of Fear offers exhibits where visitors can learn more about the subject of fear. Released
Blizzardy wizardry
If you're looking to escape the heat and humidity and get out your air-conditioned room, then boy, do we have just the thing. Where else in the tropics can you find a place where it snows year round? That's right, snow.
In west Singapore, that's exactly what The Snow City offers—a permanent indoor snow center with an Arctic-inspired adventure, featuring the Lion City's first ice gallery and snow chamber.
As another family-friendly attraction, it boasts an average patronage of around 250,000 guests the world over—a testament to what a cool and chill place it is! And if that hasn't gotten you sold, Snow City makes your experience even more rewarding with its snow professionals facilitating educational programs while pulling sub-zero magic out of thin air.
Discover them all with Klook!
If you're down for exciting and cool escapades filled with fun and learning, then bring the whole family to Singapore Science Centre and The Snow City.
With Klook, you'd be hard-pressed to find a simpler way to travel and enjoy everything a destination offers—all for a fair price. It also lets you skip the lines for some offerings. With just a few taps on the app, find yourself ready to embark on a life-changing experience in west Singapore.
As an added bonus, use the promo code PHILKLK to get P200 off for first-timers with a minimum spend of P2,000. T&Cs apply.
For more information and updates on the Singapore Science Centre, visit https://www.science.edu.sg/.
To book your next travel activities with Klook, visit their site here, or download the app via Android or iOS. And don't forget to book your Science Centre Singapore tickets here.