7 signs that you need a coach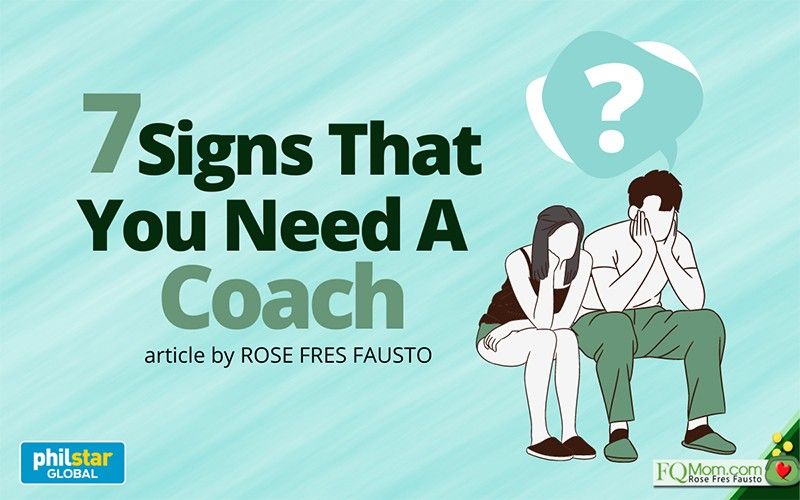 Coaching refers to the training, counselling, instructing an individual or a group/team how to develop skills to enhance productivity or overcome a performance issue.
In the age of Mr. Google and You tube Academy, do you think it still pays to hire one and pay hard-earned money?
Maybe for your quick solutions to some problems or for small projects, Mr. G and YT Academy may do the job, but there are some stages and areas in our life where we may be better off having a coach.
Here are top reasons you need a coach.
1. You are going through a big transition. Change is a challenge and can be difficult to realize your dreams or even survive when its impact is too much for you. It can be moving to another location, change in career, a separation, death of a loved one. Yes, you may actually learn as you stumble, but if you want a smoother journey, a coach will be of great help.
2. You feel stuck. After you've tried so many things but you're not getting the result you want, then it is time to hire a professional.
Here's my personal experience about getting back to my pre-pandemic size. I was a thin young girl who gave birth to three baby boys all weighing over seven pounds. Luckily, I got back in shape without mindfully working out and watching my diet – I could probably be genetically gifted in that respect. I take great joy in being able to fit in my old clothes and in being able to wear my original wedding gown three more times after our first wedding, and have gladly shared tips about it. My article on this has been a favorite. (Click "How to Fit in Your Original Wedding Gown After 25 Years" to read. Note: I wore it last in 2019 on our 30th or Pearl Anniversary.)
Then the pandemic and lock-down happened. Yes, I was unhappy about it but I was happy spending a lot of time and eating all our meals together, complete family. Moreover, one of the things that also kept me in shape was the need to fit in my clothes because I never bought clothes whenever I wasn't in my right size. But with meetings, talks, and workshops now down through zoom, there was no need to fit in my skirts, pants, dresses!
When I started to notice that my waistline was moving away from what I call my "standard deviation" and has gone beyond the upward limit, I tried to be more mindful of my diet. I also did my chill exercises regularly. Then I noticed, nothing was happening. I was up three inches away from my "mean" and I realize that I was already in a different stage in life. I had my menopause during the pandemic and it also contributed to the difficulty in bringing back my waistline. In other words, I was stuck. That's when I decided to get myself a coach. She is Coach Julia Sucgang-Bonoan, a transformation and fitness coach, who happens to be the daughter of people I know and also wife of my sons' friend, Enzo Bonoan, who is also a fitness coach. Both husband and wife are also masters of FQ – this time Fitness Quotient! This is my favorite photo of the couple.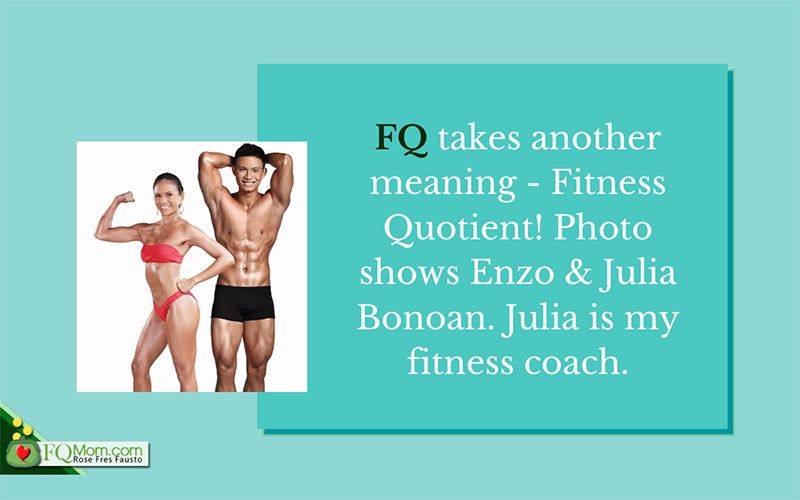 Two months into my program called Balik Bewang, I'm happy to share that I have already lost some inches! To me, that is the value of coaching. If you want to avail of their services, please go to their IG and FB (click their names). You may also like to watch our interview with them as a newly-wed couple - Money Lessons with FQ Mom with guests Enzo & Julia Bonoan.
3. You need handholding. We should be humble enough to acknowledge that for some aspects in life, we need one-on-one guidance, especially in matters that don't come naturally to us. Exercise doesn't come naturally to me, so I was humble enough to accept that at my age, and because my old tricks were not working anymore, I needed a coach. I didn't want to go beyond three inches over because I knew that it would be more difficult for me.
It is the same for saving and investing. Not everyone can be confident with investing or even just be comfortable with money. That is what we do at IFE (Investing For Everyone), we do hand-holding for those who need it or whatever is suitable for the client. (Click IFE to set your exploratory meeting.)
4. You need accountability. They say having a coach is like paying someone to "boss" you around! But that bossing around is valuable and that accountability is key in consistency. In Behavioral Economics, we call this commitment device. It is a choice that an individual makes in the present which restricts his own set of choices in the future, to control future impulsive behavior that will not help in achieving one's goals. A coach is a commitment device plus so much more!
5. You want to upgrade your life. Even if you are not in a rut, but you are a high achiever, a coach is not necessarily a short-cut to fulfilling your dreams, but a mindful way of navigating your life journey. In today's world where we are exposed to so many things every second of the day, it is easy to get distracted and figuring out our voyage can be a challenge. If you need career clarity, you may book your exploratory call with Brand'eM by clicking this link.
6. You are a coach. Coaches are the ones who know best the value of coaching, and so they do not want to deprive themselves of the benefits of this important tool. A coach who does not avail of coaching is like a fund manager or investment adviser who does not invest!
7. You want to invest in yourself. And speaking about investing, hiring a coach is investing in your self-development. It could be your way of really unleashing your best version of yourself.
These are some of the signs that you need a coach to be able to live your best life. If you have anything to add, please share them. I'd love to hear from you.
ANNOUNCEMENTS
1. To learn more about your money behavior, get your copy of FQ books and for your loved ones too. The principles you will learn from here are not only applicable in your financial life but all the other important aspects of your life. https://fqmom.com/bookstore/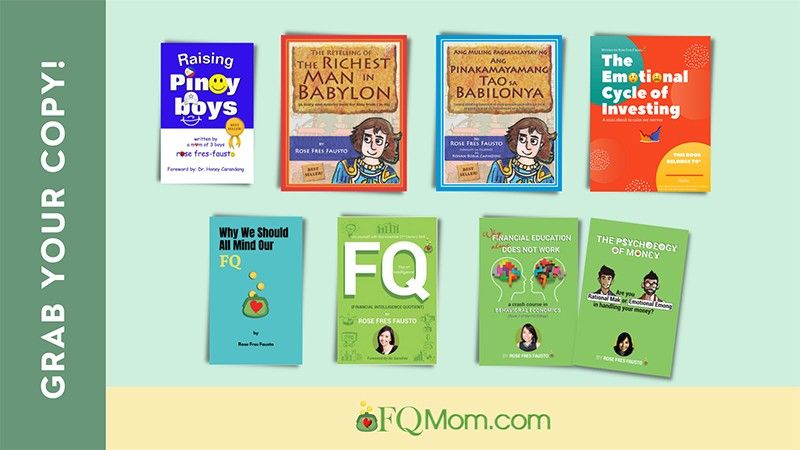 To know more about "FQ Book 2", watch this short video.


2. How good are you with money? Do you want to know your FQ score? Take the FQ test and get hold of your finances now. Scan the QR code or click the link http://fqmom.com/dev-fqtest/app/#/questionnaire.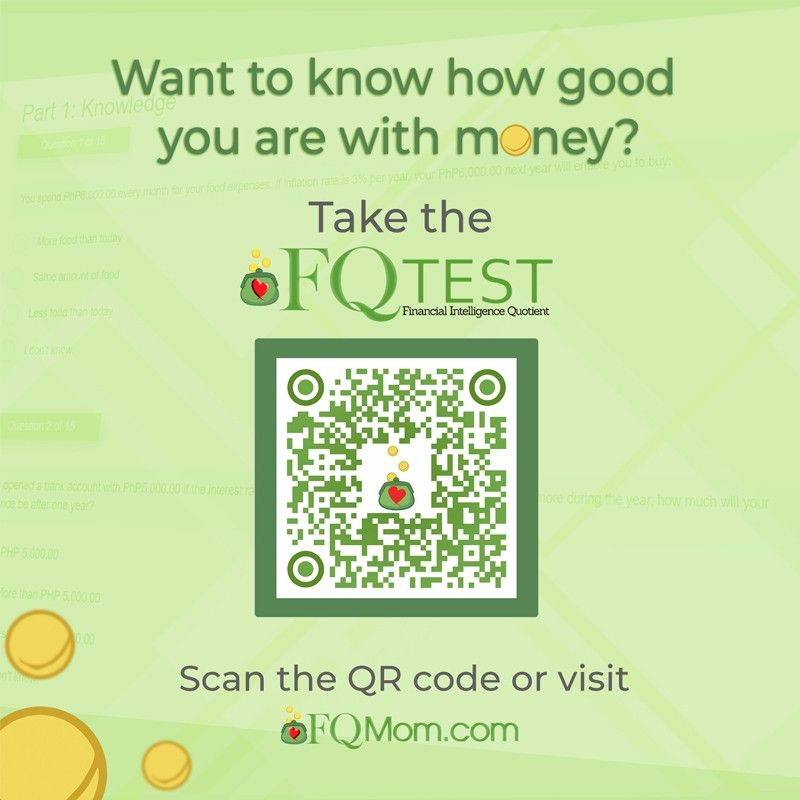 This article is also published in FQMom.com.