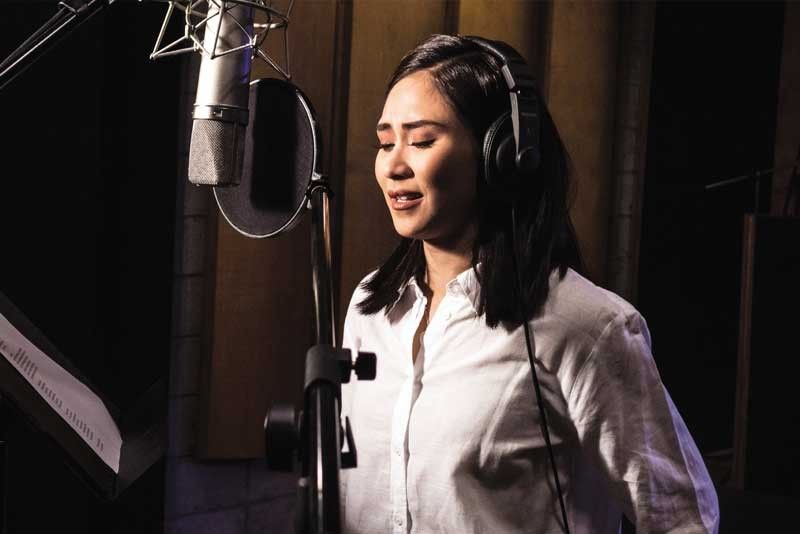 Spotify's new OPM Love Songs campaign breathes new life into the country's most iconic ballads, as covered by this generation's favorite musical artists.
A Matter of Love: Classic OPM Gains a New Sound
From Ben&Ben to Sarah Geronimo, Spotify has teamed up with some of the biggest names in Filipino music to make this February even more romantic.
MANILA, Philippines — When it comes to Filipino music, one question always comes up: is OPM dead? Spotify helps us answer this question with their newly launched campaign that focuses on how local music has grown and changed in the past years.
Spotify Jams: OPM Love Songs wasn't your typical celebration of Filipino music; none of those "Do I love you/Why did you ghost me/Oh, I suppose I can love you" love songs. Some of today's most well-known bands reimagined and performed a few of the country's oldest and most iconic ballads. Songs by storied artists like Jose Mari Chan, VST & Company, and Regine Velasquez got their own contemporary treatment during the campaign launch.
Many of these artists note that Spotify has changed the game since it launched in the country in 2014. Silent Sanctuary, in particular, mentioned that data from Spotify for its artists enables them to reach out to a wider audience, helping them better understand their demographic and pointing them toward which countries they should be headed next to perform.
More than that, the artists were able to express that streaming truly has left an indelible mark on today's generation. The experience, though radically different from how we used to listen through Walkmans and CDs, has shaped the industry in ways artists and music listeners alike never really imagined.
Ben&Ben spoke about how just a few years back, it would have been "rare" to hear people mention local music as part of what they normally listen to — likely due to what could easily be accessed online at the time — but these days, they said that OPM seems to be "more the norm than the outlier" when it comes to public consumption. Spotify and streaming in general have given people a unique way of celebrating Filipino music and culture.
Because of Spotify, people get to hear both the older and newer repertoire of what OPM has to offer. In fact, a mix of those two will be hitting the streaming app this month. Artists like Moira Dela Torre, Juan Karlos, Sarah Geronimo, Silent Sanctuary, Ben&Ben and IV of Spades will be releasing their own renditions of OPM favorites — giving us a whole month to celebrate love and our own music.
This data from Spotify tells us all we need to know about Filipino music today — that OPM never died, it just needed a platform where it could be heard.