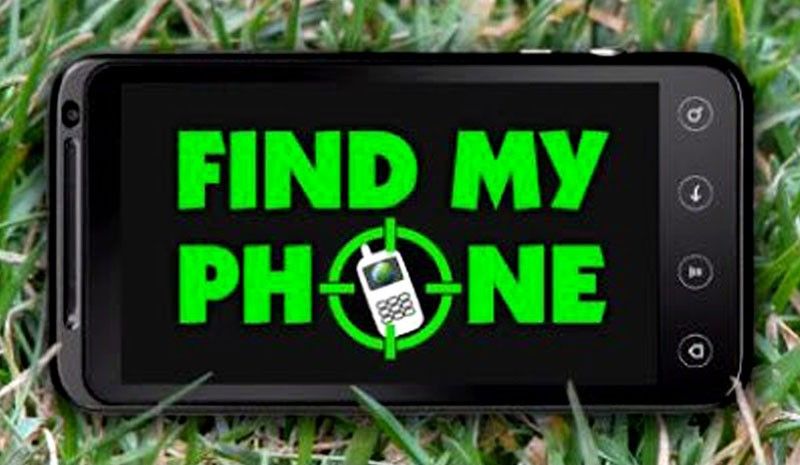 Oh, I would love to get my phone back. I need the phone numbers that I housed there.
Friday, Feb. 8. I left the house so early to make it to the US Embassy by 9:30 a.m. to apply for a visa. In the car I read the travel agent's instructions once again. It said, "Do not bring cell phones." But how will I call my driver? I wondered. I decided to turn my cell phone off. No one should object to an item that's turned off.
I went in easily until I had to put my bag on a tray to clear through that obnoxious machine. "No cell phones," said a tough woman. "May I give it to one of the guards?" I asked. "He will be fired," she said. "But how do I call for my driver?" I asked. "No cell phones" she said, shrugging her broad shoulders. "Find somebody to hold on to it. That's the exit," she said, pointing to the door.
Clearly I had no choice. I stepped outside, asked two guards if they could hold my iPhone for me. They said they would be fired. I was concerned I wouldn't make it back in to make 9:30 a.m. and I knew how prompt Americans are. I could feel panic rising in me.
Then I saw the nun. She had a black veil on. She's a Carmelite, I thought. My godmother, my mother's sister, was a Carmelite nun who died a bare year ago. This was a person I could trust. I approached her and asked, "Sister, may I ask you to keep my phone for me while I get my visa?"
"I will be picked up at 9:30 a.m.," she said hesitantly. "I have to meet them at Starbucks but I don't know where that is so I'm waiting to be picked up here."
"Please, take my phone. My appointment is also 9:30 a.m. and I cannot miss it. If you really have to go, please just hide it among these plants. I'll see if I can find it when I come out. Please, Sister!" I begged. She took my phone and I went rushing in.
How I got my visa is another long, interesting story but not one I want to tell now. The American interviewing me said, "Yours was the most interesting story I heard this morning." I thanked him and almost rushed out.
All the time I was being interviewed a part of me was wondering about my phone. Would I ever find it? It was an iPhone. I could play solitaire and word games on it. But it was most valuable to me because it held the record of all my StemEnhance clients, their addresses and telephone numbers, all the data I need to make a living. How would I reconstruct those? I looked for the nun but she was gone. I hurried to the plant box where she had been standing. Nothing there. No cellphone. I scanned all the plant boxes. No cellphones.
I went into a quiet panic. What will I do now? How will I call my driver? I need to sit down and think. I used the crosswalk and ordered a coffee from the nearest coffee shop. I sat down and rummaged through my bag, all the time praying for help. I found my calling card case. My calling card had our home phone number. Having a cellphone had made me forget our home number because it was there, programmed; if I wanted to call home all I had to do was press a few buttons.
Finally I realized I would never find anything on this side of Roxas Boulevard. I should have walked in the other direction, past the Museo Pambata then turn left to the Quirino Grandstand where the car might be parked. If I don't find it I can call Loy, my husband, on a landline, and ask him to call Noy, his driver, and tell him to pick me up somewhere. Over there, I should be able to find a place with a phone.
It was a long walk. I was sweating by the time I got to Museo Pambata. I used to work in that building. The car was not there. I turned and walked more, but didn't see the car. Finally I came to the old Army & Navy Club, a hotel now. "May I go to your coffee shop?" I asked the guard and he said yes. The first bit of good news I had all morning.
I went into the Café Rizal and asked the waiter if they had a landline. "Yes, Ma'am, near the cashier." I went to her, explained I had lost my cellphone, could not find the car, could I call my husband please and ask him to call our driver so I can go home? By then I must have looked old, bedraggled and miserable. She was kind enough to dial for me then pass me the phone.
"What? You lost your cellphone?" my husband asked. "Where did you lose it? Why did you lose it? What happened?"
"I'll tell you later," I said. "Please tell Noy to pick me up at the Rizal Park Hotel, the old Army & Navy."
I thanked the cashier profusely and headed out. I went out and gave the bellboy and the concierge our car's plate number. "Please call me when it comes," I said. "I'll sit and wait in the lobby." I sat overcome with fatigue and distress. In a few minutes the car came and I made it home.
But I had appointments to keep and no numbers to call to confirm. They were all in my lost phone. I recharged one of my old phones and found a useful number. I could confirm and make contact with my children. My new cellphone number is 0945-528-1468 but I view this number as transitional.
I kept wondering what could have happened to my phone. Did the nun leave it then someone picked it up and sold it? That's a strong possibility. Someone reminded me it was an iPhone. No one can open it. They need your fingerprint and your passcode to use it. They don't have those. That calmed me down. But someone else told me that thieves around here are very smart and can find their way around all systems. That got me worried. What if he used it to call all his relatives all over the world and charge it to me?
On the other hand, what if the nun was picked up by her friends who were surely female and when she showed them my phone they told her not to leave it among the plants and just to take it with her? Maybe she listened to them and is waiting for me to somehow find a way to get in touch with her! So I'm writing this column in search of my cellphone.
You know the movie Six Degrees of Separation? It says that in the US, if a private citizen wants to make contact with the American President, he can probably trace a connection through five people, and the sixth person will be the President of the United States. When I saw that movie I thought, here in the Philippines that would be Three Degrees of Separation. We're so closely connected.
So now I'm begging all my readers to help me. If you've heard about a nun who got entrusted with a cellphone with a pig on it, tell her to get in touch with me. I did not tell the nun who I was and didn't ask her for her name either. But I would love to get my phone back. I am the niece of Sister Mary Joseph of Carmel Laoag. Carmel Laoag can get in touch with me. They can give me her number and I can call her and we can coordinate from there.
I have been to Smart to report my cellphone lost. They told me no one had used it since Feb. 8, the day I lost it. So I'm sure it's out there somewhere. If you have it, please text me. I need the phone numbers that I housed there.
Meanwhile, my US visa has arrived. When I signed for it, I wished the embassy would enable applicants to check in their cellphones somewhere safe. I know they can be used to trigger explosives but... never mind. You gave me a 10-year tourist visa. I'll be dead before I use it up. I don't have to lose another cellphone or get another visa after 10 years. I'll bet you I'll be dead by then.
* * *
Please text your comments to me at 0945-528-1468.