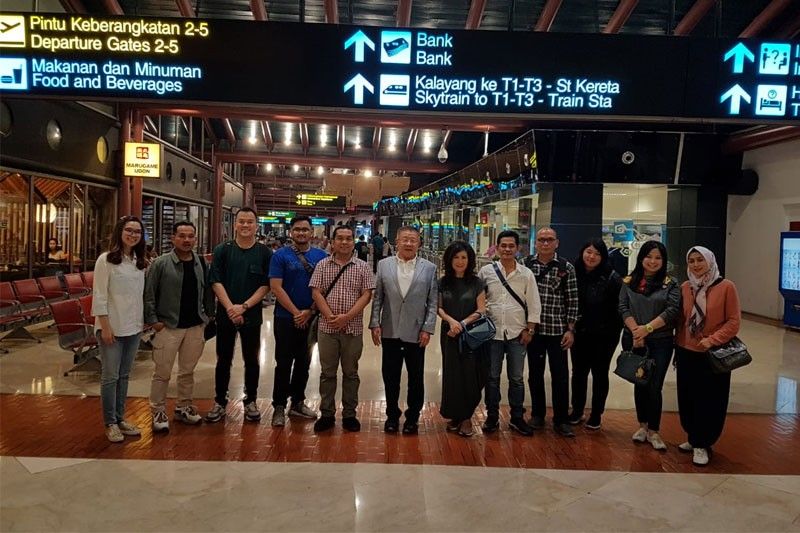 Amb. Leehiong T. Wee (center) sends off representatives of media and Indonesian companies with incentive programs on their Familiarization Tour of the Philippines
Philippine Embassy in Jakarta holds familiarization tour of the Philippines
(The Philippine Star) - September 3, 2019 - 8:55pm
MANILA, Philippines (As released) — The Embassy of the Republic of the Philippines in Jakarta, Indonesia, under the auspices of Ambassador Leehiong Wee, kicked off a familiarization tour of the Philippines for representatives of media and Indonesian companies with incentive programs.
In cooperation with the Department of Tourism, headed by Secretary Bernadette Romulo-Puyat, and airline partner Cebu Pacific, the five-day familiarization tour will bring Indonesians to key tourist destinations in Manila, Cebu, and Boracay. Indonesian companies represented on this familiarization tour include PT Darya Varia Laboratoria Tbk (pharmaceutical), PT Andalan Usaha Cemerlang (wholesaler agency), PT Asuransi Jiwa Sinarmas MSIG (bank insurance), Foresight Consulting, Indonesian Shopping Centres Management Association, and Arnon and Jordan Bakery. Social media influencers and media representatives are also joining the familiarization tour.
The tour was conducted to show the companies that the Philippines is a worthy new destination for top-performing sales agents. The tour would also encourage them to include the country in their incentive programs.
Moreover, the visitors would have first-hand experience of the Philippines as a safe and secure destination for their sales agents.
The group visited Lakbay Museo, the Philippines' newest museum that allows visitors to see different sights in regions in the Philippines, and taste iconic Filipino food such as adobo, lambanog (liquor from coconut), halo-halo (iced dessert with tapioca pearls, gelatin, sweetened beans, milk, sugar, and other sweet ingredients) by using tokens that come with the entrance ticket. Located in S Maison on Marina Way in the Mall of Asia Complex, Lakbay Museo (https://www.lakbaymuseo.ph/) was established by the Department of Tourism, Department of Education, and Department of Trade and Industry, with the assistance of partners from the private sector.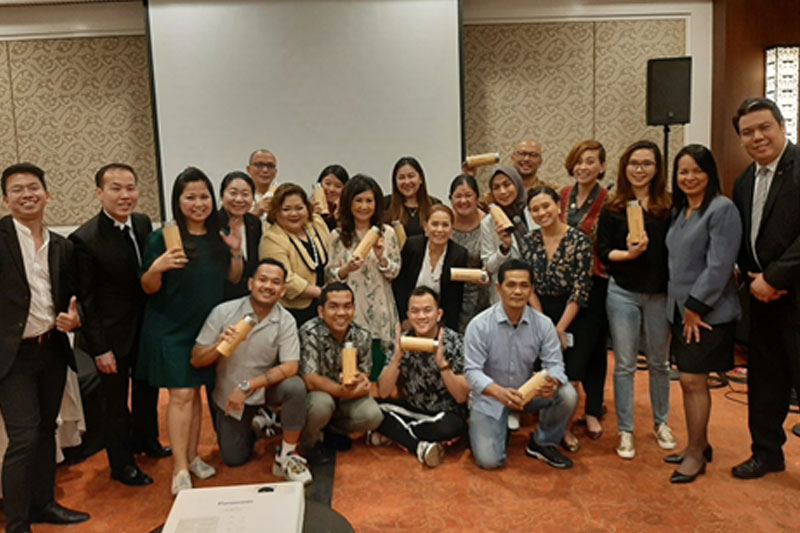 Participants also attended a business-to-business meeting where they were introduced by Cebu Pacific supervisor Roanne Talicol to Ceb Biz, a corporate flight program of the budger carrier. The program lets members maximize their company's travel budget with the airline's low fares and extensive network.
They also met representatives of the Golden Phoenix Hotel, Bluewater Resorts, Conrad Manila, Sofitel Philippine Plaza and Marriot Hotel. All attendees expressed hope that more Indonesian tourists will come to the Philippines.
The familiarization tour participants were also set to visit Cebu factories of chocolate and our world-famous dried mangoes. In Boracay, they will embark on an island-hopping tour and go helmet diving. — As released