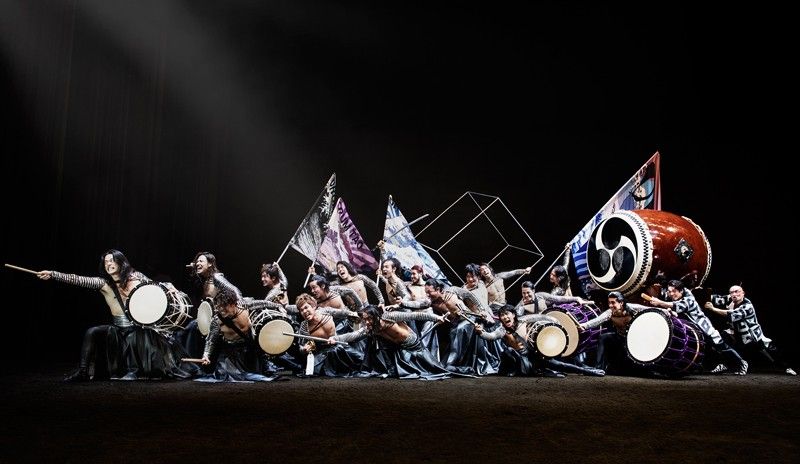 Drum Tao performs "Rhythm of Tribe, Time Travel Chronicles" to Filipino audiences for the first time. Catch the shows at the Theatre at Solaire from September 5 to 8.
Photo Release
Japan's Drum Tao returns to Manila with new show at new venue
(Philstar.com) - July 26, 2019 - 3:00pm
MANILA, Philippines — Drum Tao, the sensational group from Japan, is returning to Manila with a new show at a new venue.
From September 5 to 8 at the Theater at Solaire, Drum Tao performs "Rhythm of Tribe, Time Travel Chronicles." for the first time to Filipino audiences. The exciting, new show combines martial arts and choreography with innovative contemporary Japanese production and costumes designed by Paris fashion designer Junko Koshino.
Drum Tao is adored across the world after playing to over 8 million people in 24 countries including Spain, Australia, Germany, UK, Netherlands, USA, Belgium and Singapore with their timeless drumming performance.
Audiences will be captivated by an evening of beats, rhythm, melody and extraordinary precision featuring the super human efforts of the highly disciplined crew of Japanese Taiko drummers.
"The highly acclaimed debut of Drum Tao in Broadway will represent not only Japanese entertainment but Japan itself."—Newsweek
"Supernaturally fit and superbly trained…stunning. Fully deserving of the standing ovation."—Herald
Tickets are priced at: P5,600 for VIP, P4,816 for Gold, P3,920 for Silver, P2,800 for Balcony A, and P1,400 for Balcony B, exclusive of ticket fee and ticket protect.
BDO cardholders can use the promo code BDODT2019, while Eastwest cardholders can use the promo code EWDT2019 for up to 20% discount on tickets until July 31.
Tickets are available online through Ticketworld.com.ph or Ticketworld outlets nationwide. For group bookings: visit Drum Tao PH on Facebook or contact 0917-3331372.