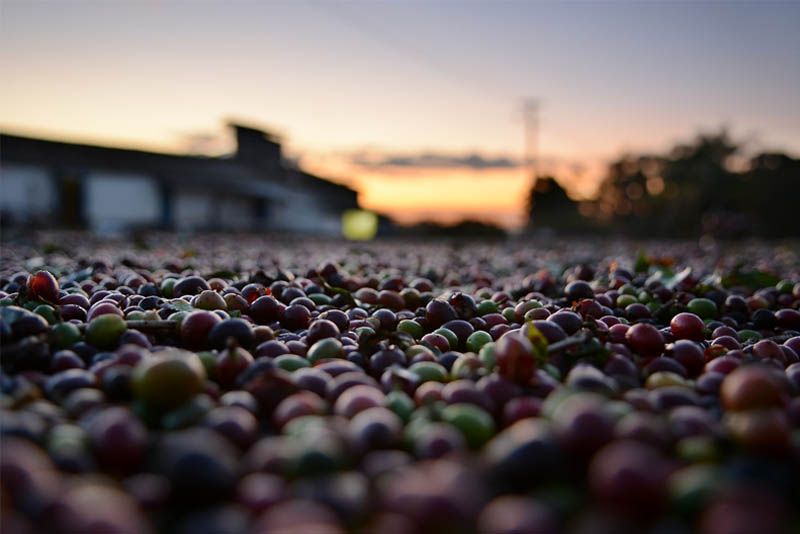 A farmers' group in Batangas, backed by the local government, launched a campaign seeking to restore the province's reputation as the country's top coffee producer.
Batangas seeks to return to 'coffee capital' glory days
LIPA CITY, Batangas — Batangas was once famous as the coffee capital of the Philippines and was a top exporter of the in-demand beans around the world until disaster struck.
The industry faced a problem after tha 1980s with pest infestation and since then, farmers diverted to other cropping systems.
It was in the 1700s when a Franciscan friar planted the first coffee tree in this city.
Coffee farmer Jose Mercado said the Philippines was capable of exporting 500,000 bags of coffee in the 1980s, but this is clearly no longer the case.
Mercado is a newly inducted member of the group Batangas Forum.
"Now we're importing coffee to address the 70- to 75-percent local consumption," he said in Filipino.
The problem, according to Mercado, is that younger generations are no longer interested in coffee planting.
"They don't want to get their hands dirty. They prefer to drive tricycles, from which they could already earn at the end of the day. If they get into coffee, they have to wait all year," Mercado said. "This saddens me, because the future is with coffee."
It has been almost 10 years since he started planting in their barangay and he has since encouraged others to do the same, but to this day, nobody has followed suit.
When Mercado started planting coffee, the price was only P50 per kilo, now it has gone up to P200. He says while you would normally have to wait eight years for your first harvest, farmers with good management practices and employ a scientific approach can expect to harvest in two years.
Mercado swears that coffee farming is a bankable livelihood. His father who was a tenant farmer in the early days was able to send them all to school, and they now run the successful local coffee chain Cafe de Lipa.
Government push
The Batangas government headed by Governor Hermilando Mandanas likewise expressed support in the Barako revival program pushed by an advocacy group called Batangas Forum.
"'Barako' (manly, also a kind of coffee) is a symbol for Batangas, this arrogance, pride, dinity and nobility of Batangueños. This is a symbol, but we should again be made wealthy by coffee," the governor said.
Batangas Forum partnered with the provincial government to launch the Kapeng Barako Revival Project.
At present, Batangas only produces 13 percent of the coffee supply in Calabarzon, while Cavite produces 67 percent. The entire Calabarzon region, however, contributes a mere 7 percent to production of coffee across the country.
Aside from distributing free coffee seedlings to farmers, Mandanas said the provincial agriculture office will provide technical assistance to ensure an integrated approach.
Mandanas is also infusing a P20-billion investment in an infrastructure project which he said will support this drive.
"We are putting up food terminals so we ourselves would buy coffee. It will ake us 10 years to restore Batangas' reputation as the Philippines' coffee capital, but we need to show that there's money in planting and buying barako coffee," Mandanas said.
The Batangas Forum is also partnering with the Batangas State University to address the problem of manual harvesting. The group's president, Francisco Lirio, said there is an ongoing research on building a machine that will help address harvesting problems.
"For now though we need to make coffee alive again in Batangas," Lirio said.
He said the launch is marks the beginning of a long-term project. He stressed that the group is determined to reclaim what he describes as "a title that rightfully belongs to the province of Batangas."?