Dimples Romana: From sleeping on the floor to farm owner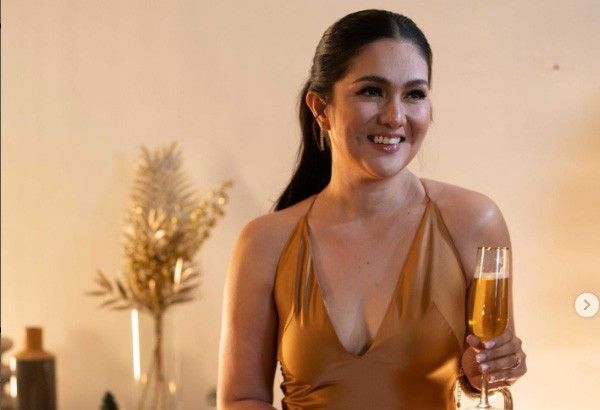 MANILA, Philippines — Callie has no reason to feel lonely despite the physical distance between her and her parents. Her mom, actress Dimples Romana, told the press her daughter will always have a sanctuary in their home, which her parents built with their hard-earned money.
The actress narrated that their home witnessed Dimples and Boyet's struggles as newlyweds, when they slept on the floor because they couldn't afford a bed, or when the sala set and the refrigerator were hand-me-downs from the latter's parents.
"Callie knows how hard we worked for the money and the comforts we're enjoying. I don't sugarcoat. I tell her we can afford to send her abroad to study, but we must recover our business investments," she said.
At her launch as the first celebrity endorser of lifestyle and home brand Genteel last February, Dimples talked about being financially smart and secure through investments.
This is the reason why she continues on investing, most especially on real estate and property.
For one, she and her husband are owners of a farm in Calaca, Batangas, where they grow avocadoes, mangoes and corn. In fact, one of her Instagram posts back in 2021 went viral.
The photos showed the actress beside a table full of freshly harvested avocados. She shared that her husband, Boyet, bought the farms in Alfonso, Cavite in 2009 and in Calaca, Batangas in 2016.
"Bought these farms long ago, Alfonso in 2009 I think and Calaca in 2016 with no business in mind, the DREAM was to own a piece of land, grow some fruits and vegetables and just give it away... it's a form (of) our love. It is how we show our friends and family, how much they mean to us. How we remember them," she said in her August 2021 post.
The actress is optimistic as Calaca became a city last September 2022.
"With the cityhood of Calaca, maraming nagbukas na oportunidad hindi lang in terms of livehood, infrastracture and delivery of major services," the actress said in an interview.
Calaca currently holds its Calacatchara Festival, happening from May 1 to 10.
RELATED: Mother's Day 2023: Dimples Romana shares parenting style: 'I don't allow jealousy nor envy'