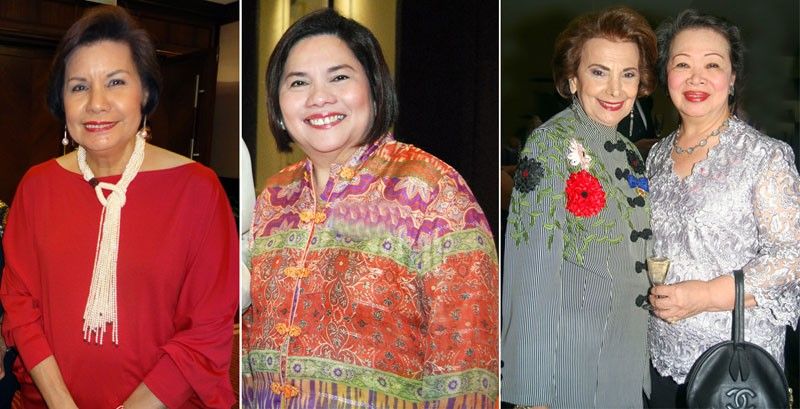 Annie Osmen?a, SM's Marissa Fernan(center), Teresin Menezona and Vivina Chiu
Throughout history, women have been decisive and determined to take action to rectify inequality in the hope of a better future for their communities, children and themselves. Whether through bold action or through modest resistance, women have persistently united for equal opportunity and achievement.
And along the way, through group effort and with hope and action, the International Women's Day was founded on March 19, 1911. More than ever, it continues to be a powerful stage that drives action for gender equality while celebrating the many achievements of women.
To join in this annual global celebration, Radisson Blu Cebu hosted an afternoon tea party to honor Cebuano women whose individuality and achievements are recognized, respected and valued in the community.
Bedecked in dainty florals and charming blush tones, the hotel's Lobby Lounge was the ideal setting for lively conversation, decadent bites, and refreshing toasts of the month's featured cocktail, the Tickled Pink Frosé.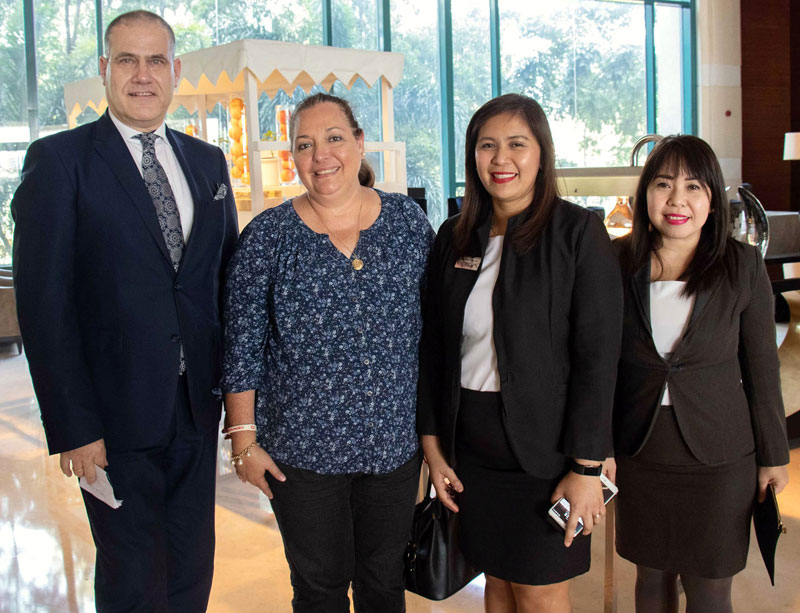 GM Stephan Sieberg, Graphic FX managing director Anna Conejero, director of sales Marife Yuson and sales manager Janine Matig-a
A special perfume bar by Peer Scents invited guests to choose their own party favor from among exquisitely blended essences, while talented young illustrator Elle Abellana gifted attendees with personalized sketches of their fashion ensembles.
In his opening remarks, Radisson Blu Cebu general manager Stephan Sieberg playfully quipped about the irony of getting a man to officially welcome guests to a gathering of and for women.
Thanking guests for taking time to attend the special event, Sieberg completed his address with a reminder for everyone to always heed the wise words of former US Secretary of State Hillary Rodham Clinton: "Women are the largest untapped reservoir of talent in this world."
Remarkable Cebuana women achievers included Vice Governor Agnes Magpale for government service, international pianist Ingrid Sala Santamaria, Amparito Lhuillier for supporting USJR student scholars for the past 23 years, Mariquita Yeung for Operation Smile, well-respected journalist Nelia Neri, educator Mila Espina, Marian Aboitiz of the Ramon Aboitiz Foundation, Arts Council president Vivina Chiu, Cebu Chamber of Commerce first lady president Tess Chan, SM's Marissa Fernan, event specialist Teresin Mendezona, and travel specialist Aida Uy, among others.