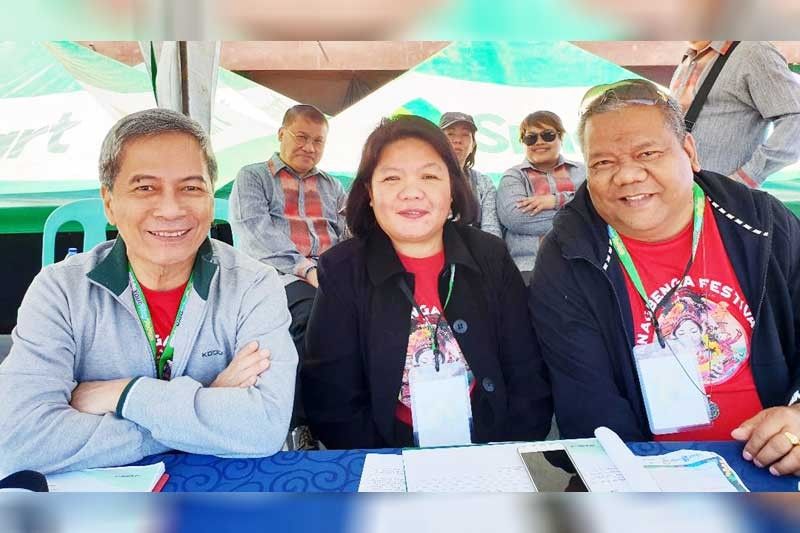 Chairman of the board of judges Nes Jardin; Marichu Tellano, deputy executive director of NCCA; and Cebu based-director Patricio Primor
Baguio's Panagbenga Festival turns 9
Having experienced Baguio's Panagbenga Festival in all its grandeur and beauty for the past nine years, we wondered if the new entries and contingents in the parade would capture our hearts once more. It surely did and how.
The two-day celebration started as early as 6 a.m. when thousands of locals and foreign visitors alike lined the pedestrian lanes along the parade route to get the best unobstructed view.
The cadets of the Philippine Military Academy distinguished in gray uniforms led the parade followed by government officials that included three-termer and much loved Mayor Mauricio Domogan, Congressman Mark Go and Vice Mayor Edison Bilog.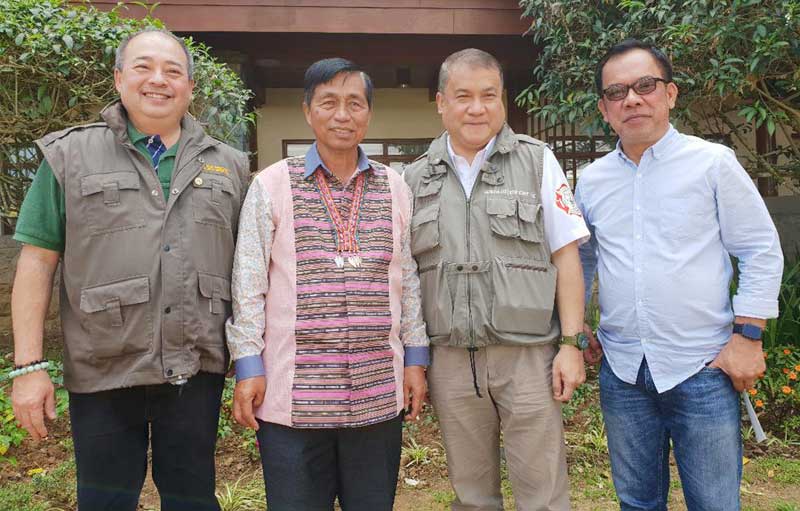 The big four: Freddie Alquiros, president of Baguio Flower Festival Foundation; Mayor Mauricio Domogan; Anthony de Leon, GM of Baguio Country Club; and Ramon Cabrera, GM of the Manor at Camp John Hay.
The first day featured street dancing participated by students from the different universities and establishments and several marching band exhibitions. Seventeen contingents numbering almost 2,000 marched to the beat of the festival hymn composed by professor Macario Fronda of the Saint Louis University. The winners were the Tuba Central School for Elementary Category, Baguio City National High School for High School Division and Saint Louis University for the Open Category.
Like clockwork, the parade was over and the multitude of fun loving spectators disbanded yet mindful that just a few hours away they would once again take to the streets for the Grand Float Parade which is the highlight of the Flower Festival.
This year's Panagbenga had 29 spectacular floats that were covered with every imaginable flower in every color and size. The grand winner in the Big Float Category was Cebu's very own M. Lhuillier Financial Services followed by Sitel Philippines and Generika. In the Small Float Category, the winners were Taloy Farmers Multipurpose Cooperative, Igorot Treasure and Lubao Intl. Balloon and Musical Festival.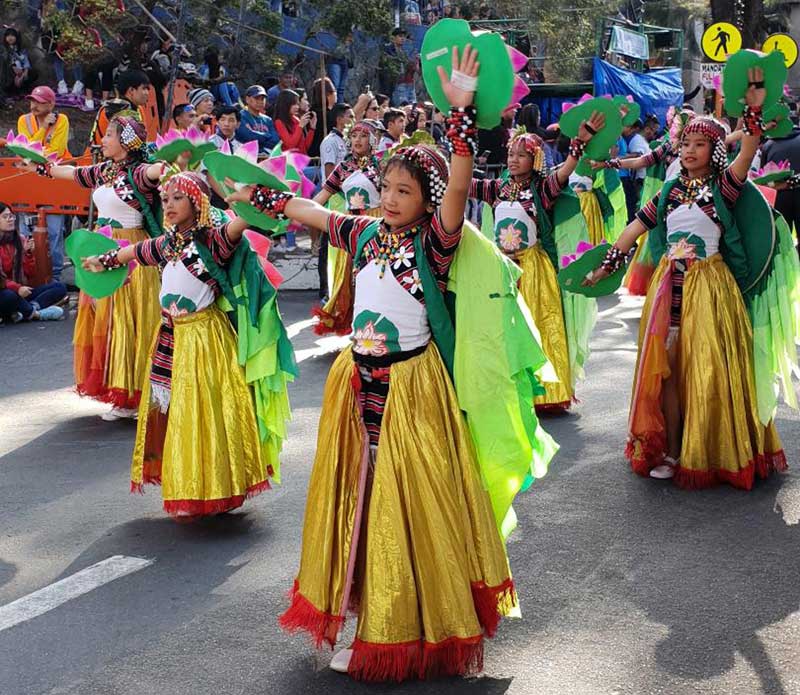 Tuba Central School — the champion in the Grand Street Dance Competition.
Anchored on the theme Blooming forward, the flower festival had special guest performers that included Iloilo's pride the Tribu Ilonganon, the Cudal Elementary School from Tabuk City Kalinga and Tan-ok ni Ilocano 2019 Champions at the Tadek Festival in Ilocos Norte. Their upbeat movement patterns, elaborate costumes and jewelry revealed the regional culture, their beautiful roots, and even the ecology of their surroundings.
Also worth seeing was the landscape and Carpet of Flowers Competition at Burnham Park. The pocket gardens are a delightful mix of scents brought to life by nature and enhanced with colors that only Mother Nature herself can create.
Baguio's Panagbenga blooms with innovative artistry, ingenious talent, and steadfast spirit that makes it one of the best if not the best festival to experience in the Philippines.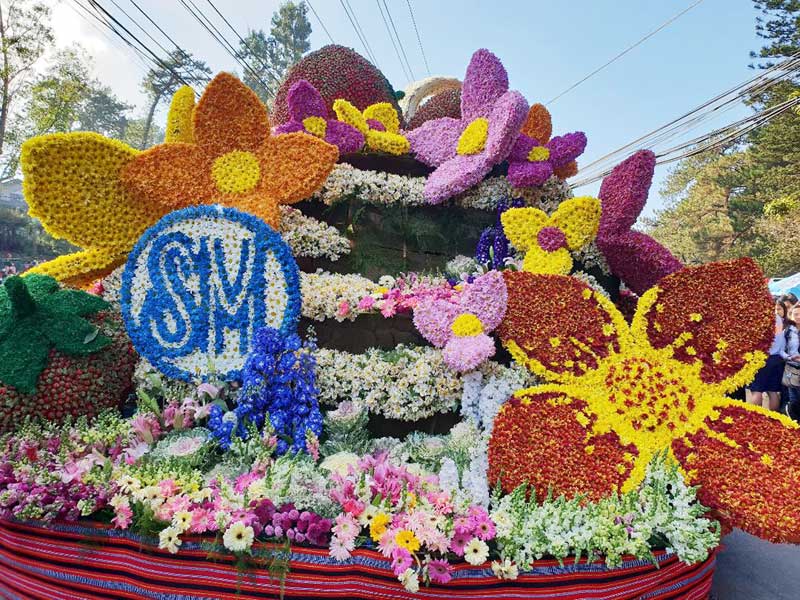 SM City Baguio — Hall of Fame.