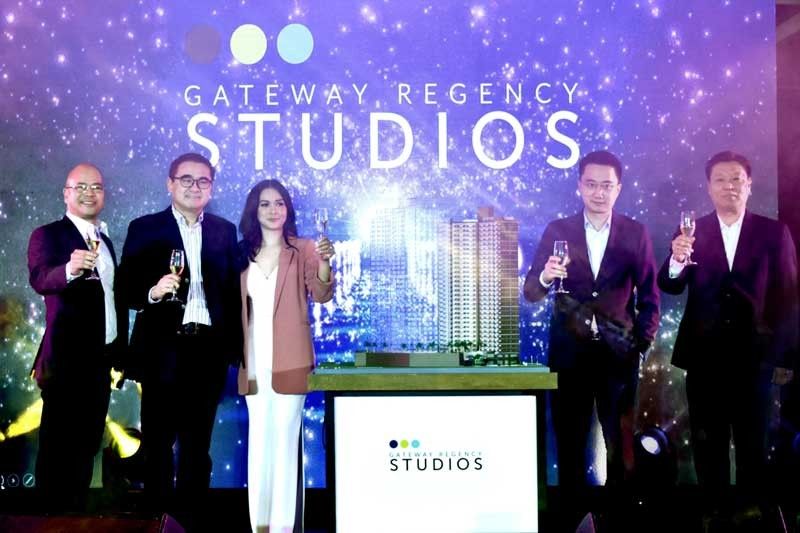 Robinsons Communities head of sales Ferdinand Adriano, Robinsons Land Corporation (RLC) president and CEO Frederick Go, brand ambassador Maja Salvador, EVP Faraday Go, Residential Division business unit general manager, Architect Henry Yap raise their glass during the launch of Gateway Regency Studios
A gateway to urban living
Notable property developer Robinsons Land Corporation (RLC), led by president and CEO Frederick Go, recently unveiled Gateway Regency Studios, a development under the Robinsons Communities brand that is affordably priced, well-located and optimum-sized, ideal for hardworking urban professionals looking for a stable starting point to build their dreams and grow their passions. Located within the Gateway Regency Complex in Pioneer, Mandaluyong City, this development reforms the traditional studio units creating sufficient space and home solidity for the on-the-go millennial. Congratulations to Robinsons Land Corporation for yet another groundbreaking development! To know more about Robinsons Communities and its developments, call 248-5888 or visit www.robinsonscommunities.com.
Celebrating Amelia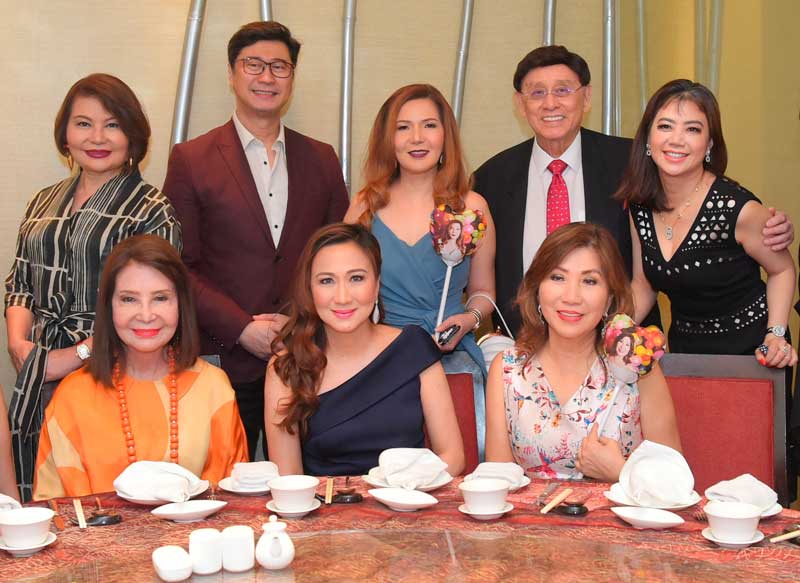 Angola Consul Helen Ong, celebrator Amelia Ting and Connie Haw with (standing) Marian Ong, Cris Badiola, Ofelia Wadle, author Johnny Litton and Agile Zamora
Amelia Ting, a sweet lady loved by many, celebrated her birthday at the Shang Palace in Shangri-La Makati. It was a well-coordinated dinner where members of the various sectors of society attended. Wonderful camaraderie was felt as new and old friends mixed and tales were exchanged. The lovely celebrator felt the love as her guests sang the traditional birthday song and honored her on her special day. Thank you, dear Amelia, for organizing a delightful evening filled with laughter and may you have more birthdays to come!
RLC Receives Notable Citation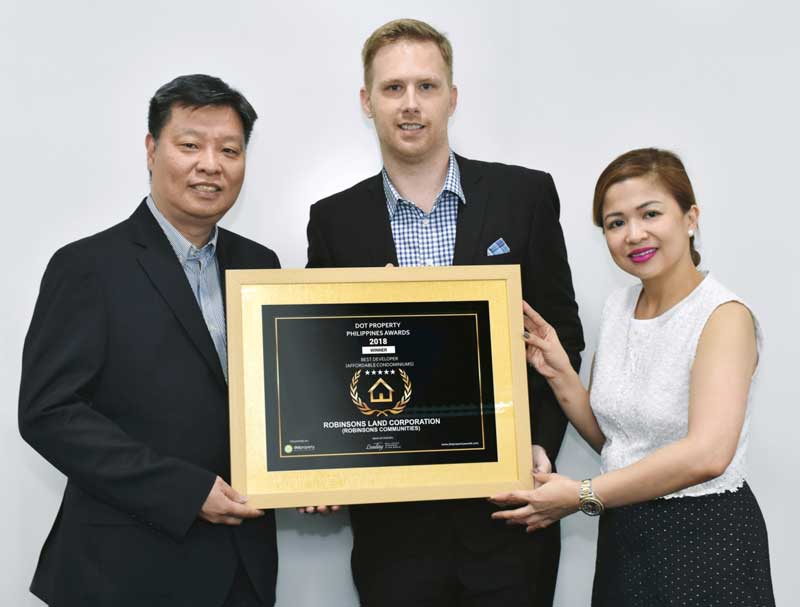 The Dot Property Philippines Awards bestowed Robinsons Land Corporation (RLC), under the remarkable leadership of president and CEO Frederick Go, as Best Developer for the second year in a row. This year's award commends RLC for its Robinsons Communities brand, which develops affordable and quality condominium projects. In the photo during the awarding are Robinsons Luxuria, Residences & Communities business unit-general manager architect Henry Yapwith DOT Property Co., Ltd editor-in-chief Cheyenne Hollis and country manager Tanya Peralta-Yu.