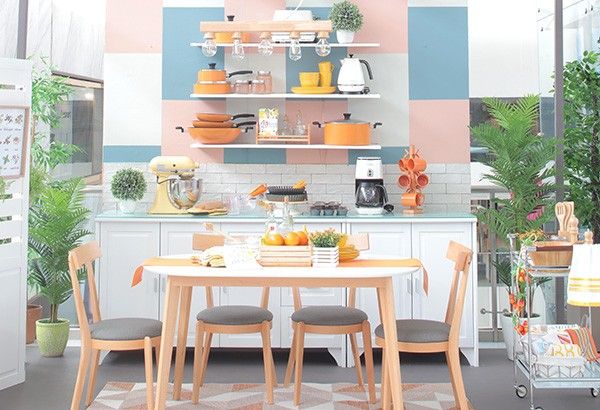 Even without putting holiday decorations, any space could look festive and bright just by playing with colors and textures.
SM Home/Released
LIST: 8 tips for holiday home decorating
MANILA, Philippines — August 11 to September 9 this year was designated as Ghost Month, which, according to Chinese tradition, is believed to be bad luck for building, revamping or redecorating a home, an interior designer told Philstar.com.
According to designer Nikki Audine, some of her Filipino-Chinese clients believe that one should start any construction before Ghost Month, while others avoid starting to make construction noises during Ghost Month, at all.
Now that Ghost Month is finally over, it is time for many Filipinos to prepare their homes for holiday season.
Here are Audine's tips for preparing the home for what many Filipinos consider as the happiest season of the year.
1. Choose multifunctional furniture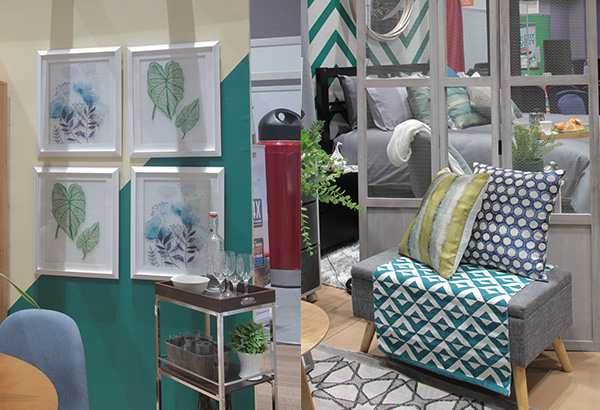 A serving tray also dabbles as cabinet (left) while a stool also has storage space (right). SM Home/Released
Especially in small spaces like condos, sofas and other furniture with built-in cabinets are space-savers.
Multi-functional furniture, such as a low-console table at end of bed instead of a modular cabinet, can also dabble as a divider in condos to maximize space.
2. Play with colors, geometric designs
Whether you would like to put holiday decorations or not, a space could look festive by playing with colors, circles, rectangles and blinds in the living room, balanced by a simple kitchen, so your house would not look so busy.
Remember that cool colors are closer to blue and green, while warm ones are closer to red. If you are to put bold warm or cool colors into your walls, balance by accessorizing with neutral shades.
3. Change pillows, re-upholster seats
Audine always advise her clients to go for timeless and light furniture and just change pillow covers and plates into gold, shimmery, or something festive for the holidays.
4. Put plants to add some cheer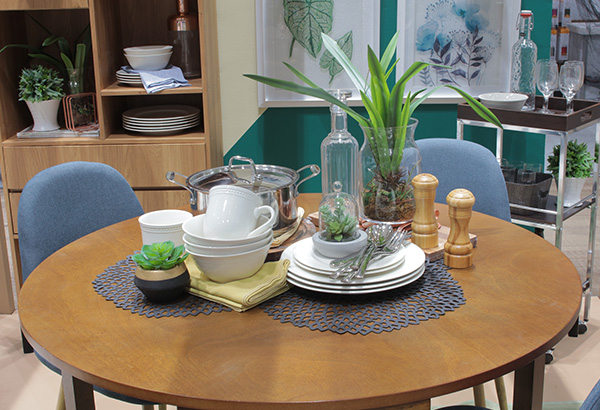 Plants can add delight to the home. SM Home/Released
Light textures, neutrals, pastel blue, pastel yellow, and green can add cheer to the home. If you do not want to re-paint your walls or change your home accents, you can just add tropical and indoor plants.
Some of Audine's Chinese clients believe that the soil in indoor plants is unlucky, which is why she advised them to go for fake plants or waterless moss plants that do not need soil to survive.
Add something organic to connect the indoors with the outdoors.
5. Add lighting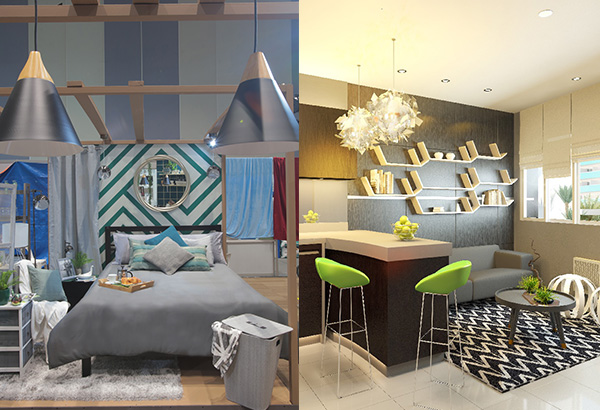 From left: LIghting adds drama to an SM-designed home; a dressed-up living area at The Residences at Commonwealth by Century. Photo release
Table lamps can add warmth, while task lights can reduce eyestrain.
Look for furniture with dimmable lighting. Always arrange your furniture with at least two and a half feet of walking space around every side.
6. Blend textures
Add visual interest by combining different textures. Blend hard and soft elements like an angular couch with fluffy throw pillow; a slouchy chair with a sleek coffee table.
7. Create a nook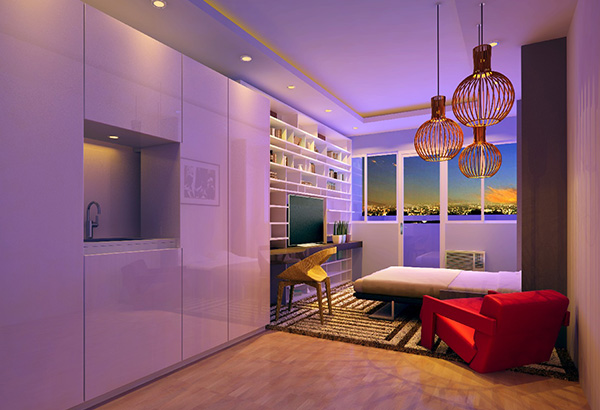 A nook by the window at The Residences at Commonwealth by Century. Photo release
Designate a special spot for relaxation – whether a window seat, a music room or a comfortable chair with a good reading light.
8. De-clutter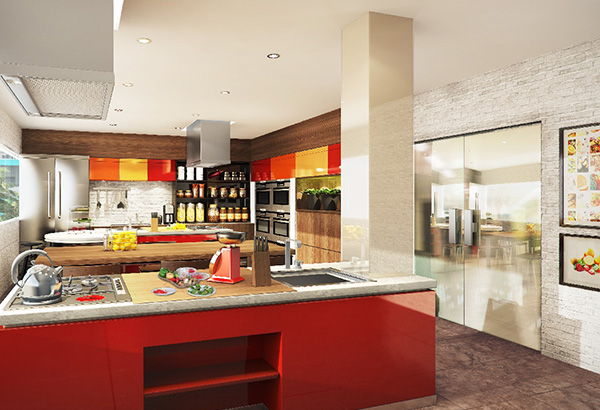 A kitchen at The Residences at Commonwealth by Century. Photo release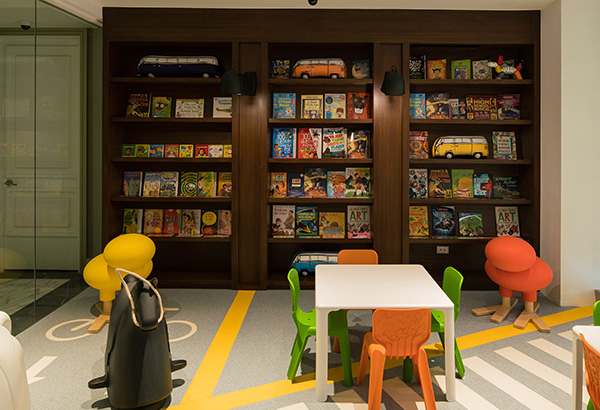 Children's play area at the Trump Tower. Century Properties/Released
Give away old stuff so your space would breathe.
Audine is among the designers recently tapped by SM Home, which aims to provide customers with tips and offerings that help them complete their home.
With amenities such as a grand lobby, a library, a business center, a lounge, and a theater, the Trump Tower at Century City presents itself as a dream home at the heart of Makati City, the Philippines' main financial district.
Recently hailed as the Best Condominium Development in Metro Manila, the tower offers New York-quality real estate, with each unit in generous cuts and floor-to-ceiling height for luxury of space.
The Residences at Commonwealth by Century, known for its "uncommon" amenities that cater to various pursuits in life, has been named as the Best Mid-End Condominium Development in Metro Manila. A sprawling eight-tower mid-rise community at the heart of Quezon City, the country's former capital, Commonwealth enjoys a central location, unique "cranked" design that conforms to the natural terrain, spacious balconies and green boxes, expansive open spaces, and amenities for the entire family, including studios for music, arts, and cooking. — Videos by Kat Leandicho
Related video: Who are interior designers?
Related video: Why hire an interior designer?
Related video: How to get an interior designer