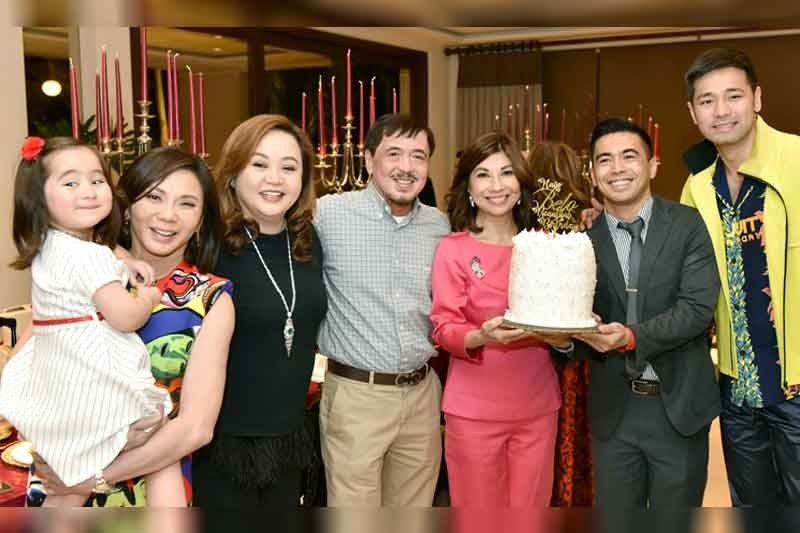 Belo Medical Group founder and medical director Dr. Vicki Belo-Kho with daughter Scarlet Snow, Alice Eduardo, Ed Ramirez with wife celebrator PeopleAsia editor in chief and Allure editor Joanne Rae Ramirez and son Chino Ramirez with Dr. Hayden Kho
The doctor and the editor
(The Philippine Star) - April 7, 2018 - 12:00am
An evening of friendship, laughter and stimulating conversations transpired as Belo Medical Group CEO and founder Dr. Vicki Belo-Kho hosted an elegant Spanish-themed dinner for PeopleAsia editor in chief and Allure editor Joanne Rae Ramirez' birthday. The always generous doctor served the lovely celebrator's favorite Spanish dishes and decorated the place with stunning red roses which exuded the passion and romance of the Land of Cervantes. It was a wonderful celebration befitting a woman who only gets lovelier and younger as the years go by.
Celebrating Connie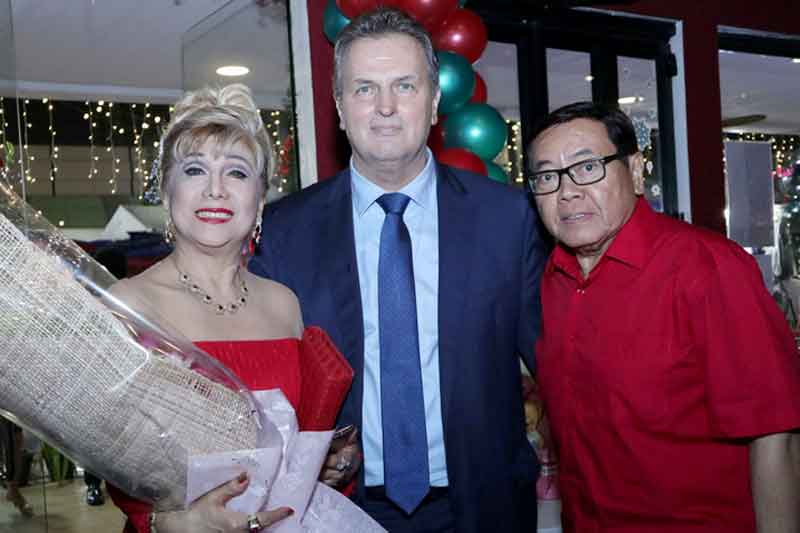 Celebrator Connie Garcia, Hungarian Ambassador
József

Bencze

and Ambassador Victor Garcia
Connie Garcia, the stunning and supportive wife of Ambassador Victor Garcia, celebrated her birthday at the Musica Bar in Greenhills, San Juan City. Known for her joviality and vivacious spirit, the lovely celebrator invited many of her friends from the diplomatic community to take part in an evening of superb music, delectable food, and wonderful company.
A successful love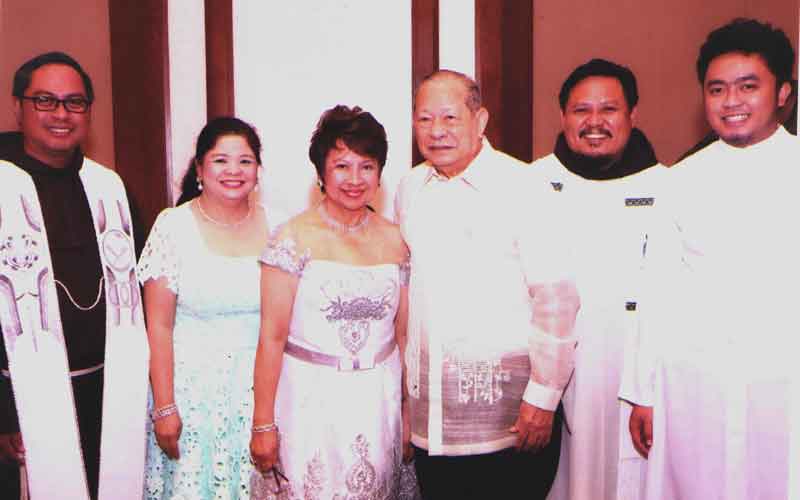 Fr. Ireneo, Reesa Guerrero, celebrators Alice and husband Jamaica Consul General Mike Guerrero, Fr. Joel and Bro. Choi
Jamaica Consul General Mike Guerrero and his lovely wife Alice recently celebrated their emerald wedding anniversary with a touching recommitment ceremony at the Turf Room of the Manila Polo Club in Makati City. The poignant celebration was attended by the Guerrero and Tesoro clans, as well as their lifelong friends from the Ateneo de Manila University and St. Paul College of Manila. Known as the "stone of successful love," the jewel emerald is the usual gift and traditional name for a married couple's 55th wedding anniversary and truly, Consul General Mike and Alice's love story continues to be successful and one for the books.