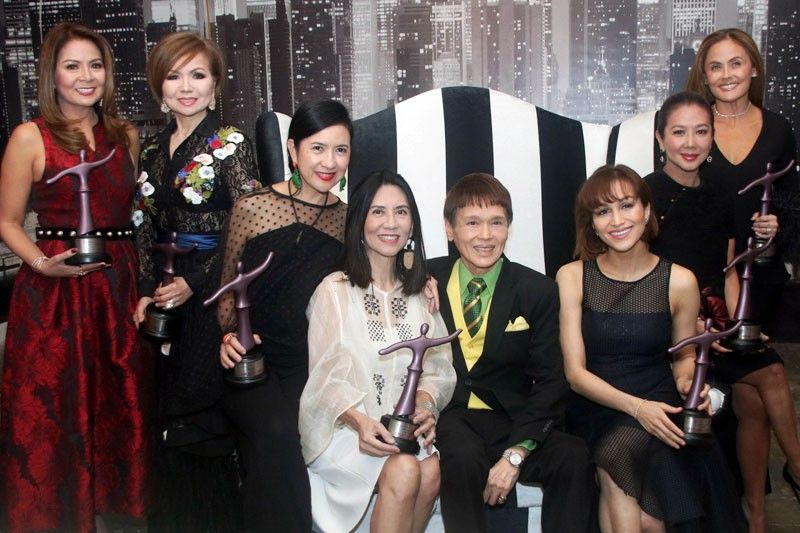 "Epitome 2017 Best-Dressed" awardees Joy Rustia, Duday Tuason, Mia Borromeo and Lulu Tan-Gan, Epitome awards founder George Sison, Epitome 2017 Best-Dressed awardees Stephanie Kienle-Gonzalez, Korina Sanchez-Roxas and Joanna Preysler-Francisco
A tribute to Priscilla Sison
Three decades after her passing, the inimitable Priscilla Sison's memory remains alive, thanks to her son George Sison's "Epitome" event, an annual affair created to recognize the most elegant and best-dressed ladies of Manila's high society. Held at Fashion Interiors in Makati City, "Epitome 2017 Best Dressed" awardees included Mia Borromeo, Joanna Preysler-Francisco, Lulu Tan-Gan, Stephanie Kienle-Gonzalez, Korina Sanchez-Roxas, Joy Rustia and Duday Tuason. Indeed, these modern women embody the spirit and timelessness of years past, just like Priscilla did.
Passion, pups and pearls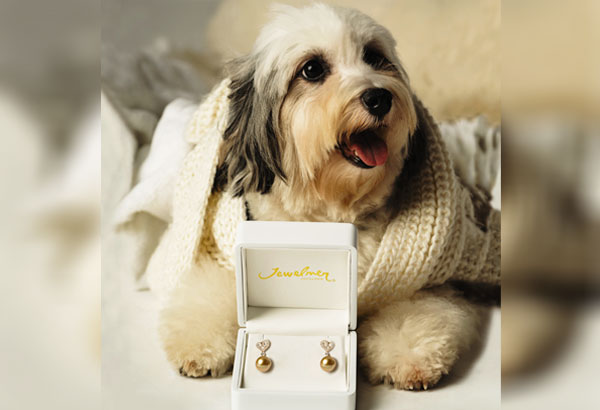 Panda with earrings from Jewelmer's Petits Coeur collection
The pearl, a gem once believed to have come from the mythical goddess of romance Aphrodite, has played a role in many of history's great romances — from Antony and Cleopatra to Richard Burton and Elizabeth Taylor. Jewelmer keeps this tradition alive with its Petits Coeur collection, with every piece an ode to stories of love. Perhaps no other creature in the world conveys the warmth and comfort of love as much as dogs — furry creatures that give so much joy and affection to their masters.