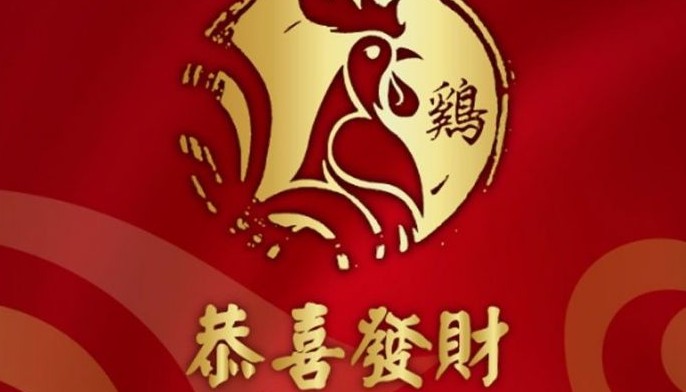 8 stylish ways to celebrate Chinese New Year
(Philstar.com) - January 28, 2017 - 10:06am
MANILA, Philippines – The Chinese New Year, also known as the Lunar New Year or the Spring Festival, is just around the corner. This 2017, the occasion falls on January 28, marking the onset of the Year of the Rooster.
There are various stories about how the Chinese New Year festivities started. For one, a monster called nian attacks villagers, particularly children, during spring or about the time of the Chinese New Year. The legend has it that the color red and loud noises, such as those produced by firecrackers, drive away a nian.
On the other hand, the Chinese New Year is about family togetherness, rest from a year of hard work, and hopes of prosperity and luck, among other things.
In any case, you can welcome the Year of the Rooster and practice the traditions in style. Here's how:
1. Tidy up your space
Chinese people traditionally clean their houses during the 15-day celebration of the Chinese New Year as it's symbolical of moving on from old things and welcoming the new year with positive attitude.
With that, take advantage of this opportunity to unclutter your home and buy new things that could bring good fortune to your house.
2. Style your home with everything auspicious
After getting rid of old things, you can now update your home's look based not just on feng shui or other traditional Chinese beliefs but also on the latest in home design this 2017. If you were born in a year of the rooster, you might want to consider sticking with your lucky colors such as gold, brown and yellow, and lucky numbers 5, 7, and 8.
You can also start with your Chinese New Year decors. Traditionally, people put up red lanterns, couplets, paper cutouts, and paintings that depict happiness and prosperity on New Year's Eve to create the pleasant vibe of the festivities. You can be creative with these traditional decors in styling your home for the occasion.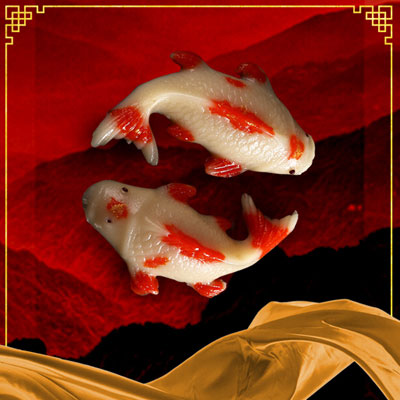 3. Celebrate family togetherness over a sumptuous dinner
Just like what has been mentioned earlier, the Chinese New Year is about family togetherness. Reuniting with your family members and relatives is therefore more than just a tradition in this occasion.
When you do meet your family for a reunion, make sure to lavish the gathering with sumptuous treats, just like the special offerings at Red Lantern, the signature restaurant of Solaire Resort and Casino.
Auspicious dishes include Treasure Pot (an assortment of seafood and meat that symbolizes abundance and wealth), and Yu Sheng (fresh salmon salad symbolizing abundance throughout the year).
Yu Sheng is also called Prosperity Toss because all the ingredients — strips of fish, calamansi, plum sauce, oil, peanut crumbs, pepper, and vegetable shreds, among others — are tossed with chopsticks. It is believed that the higher the toss, the more prosperous an individual will be.
4. Get dressy in red
Red is the color of the occasion. And while you might feel obliged to wear the color during the festivities, you don't actually have to. As early as now, browse appropriate but stylish and comfortable outfit ideas that you can pull off for reunions, dinners, and other activities during Chinese New Year.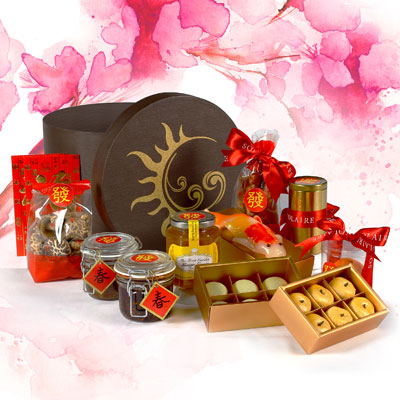 5. Spare yourself from stress by planning ahead
The way Chinese New Year is celebrated has changed overtime. People these days often get exhausted by traffic and shopping as they prepare for the occasion.
But by planning ahead, you can avoid getting caught in the middle of all the rush. Read up on and keep abreast of the activities that will be going on in and out of the country that you would like to join during the festivities.
6. Indulge in resort staycation
January 28 is Saturday, so why not take advantage of the weekend for some relaxation. Don't miss staycation specials for the occasion, like what you will find at Solaire.
Let us remind you once again, however, that you need to plan as early as possible so that you get the most out of this vacation.
7. Enjoy classy Chinese New Year dining
Fine-dining restaurant Red Lantern is offering special Chinese New Year set menu which starts at P2,088+ per person. If you and your family prefer less formal dining and Asian cuisine, Solaire's Lucky Noodles have also prepared dishes that are perfect for the occasion.
The extravagant Prosperity Feast, which includes special items like the "Yu Sheng" toss with smoke salmon, Fried Fish Maw and Crab Meat Soup with bamboo pith, Stir-Fried Scallops and Chicken Fillet with celery, lily bulb and wolfberries, Braised baby Abalone, Deep-fried green garoupa with Thai salad, Crispy Roasted Duck, Braised E-fu noodle with mixed mushroom, Crispy fried Nian Gao and Red Bean Cream with sweet dumplings, is really something.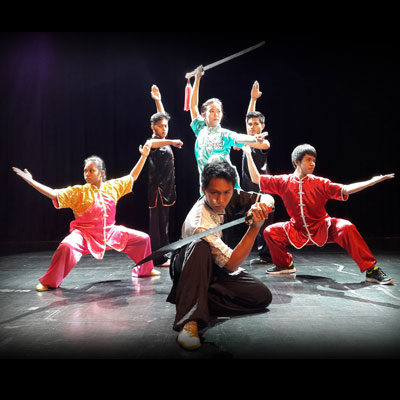 8. Appreciate classic cultural activities
Chinese New Year celebration is not complete without the lion and dragon dance. Solaire will be hosting the signature dance, along with Wushu performances by the Jing Sheng Wushu Group from January 27 to 31 at 4 p.m., 7 p.m. and 8 p.m. The lion and dragon dance will be happening on January 28.
You can also learn more about your fortune this year by consulting renowned Feng Shui master Charlie Chao, the only person in the country recognized by the Department of Education to teach authentic Chinese Feng Shui, Physiognomy, Palmistry, Chinese Astrology, and Yi-Jing Divination. He will be at Solaire will on January 27,29, 30 and 31.
Celebrate the Chinese New Year in style at Solaire Resort and Casino, where an array of enticing restaurant offers and exciting activities have been prepared for you and your family. Check out the details here. For reservations, you may contact(+632) 888-8888.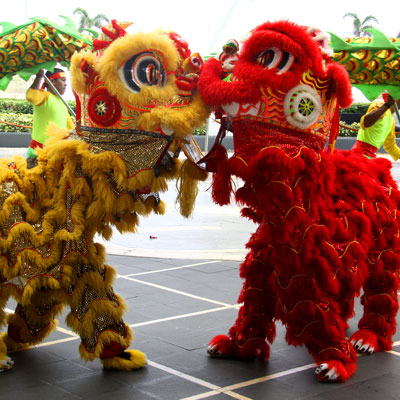 READ MORE:
'Cookin' Nanta' cooks up a storm at The Solaire Theatre