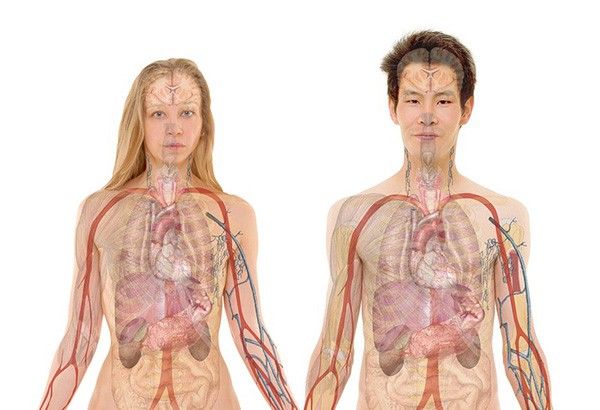 Take care of your 'silent hero,' doctor urges
MANILA, Philippines — A doctor recently called out people to take care of their liver, describing it as the "silent hero" of the body and one of the body's most overworked organs.
Dr. Allan Jay Domingo, Sanofi Consumer Health Care Country Medical Head, said the liver is a very noble organ in the body and is also the body's largest internal organ.
"Basically, the liver removes toxic substances that come from our diet, from drugs that we take or any other heavy chemicals that are harmful in the body. It also helps the function of metabolism that converse glucose into glycogen and converse amino acid from digestive protein," he explained during a recent press conference.
The liver stores important vitamins, energy and minerals, and releases them to the blood. It helps the body to resist infections by producing immune factors and removing bacteria from the blood. It converts the food one eats into energy, and produces chemicals the brain and spinal cord need.
The liver also detoxifies by metabolizing and expelling drugs, alcohol and environmental toxins from one's system. It also helps the body to digest food and absorb important nutrients through the bile it produces.
Domingo said that although "the liver has the ability to regenerate its own tissue," he reminded that like other organs, "it needed a constant supply of nutrition."
He added that some liver diseases have no symptoms in early stages, so it is important to undergo a liver function test, which measures the levels of certain enzymes and proteins in one's blood.
"The thing about certain liver diseases is that some of them have no manifestations or symptoms, particularly in the early stages," Dr. Allan said.
Moreover, he said that eating food rich in antioxidants such as berries, oatmeal, dark chocolate and garlic, as well as drinks like coffee and green tea, are good for one's liver.
"Food rich in antioxidants are liver-friendly. They include fruits and vegetables," the doctor stressed.
According to him, taking a food supplement such as Essentiale Forte P also helps improve liver function. It reportedly contains purified Essential Phospholipids extracted from natural food sources using precise technology from Germany. The over-the-counter medicine is reportedly clinically proven to strengthen liver health by promoting the repairing function and regeneration of liver cells.
Dr. Allan cautioned against liver disease symptoms that can include abdominal bloating, fatigue, pain in the upper right abdomen, enlarged breasts in men, red palms, and yellowing of the skin and eyes, a condition called jaundice. He added that more attention should be given to fatigue, which is really one of the most obvious symptoms.