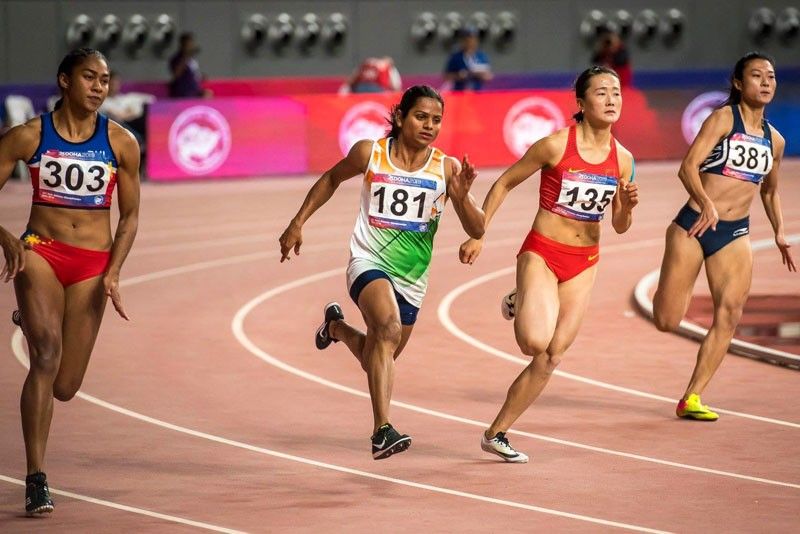 Kristina Knott (left) is hailed as the country's next "sprint queen" and she is not shying away from it.
Kristina Knott: The Next Queen Of Sprint
Here comes a new breed of Filipina athletes — young, talented and brimming with confidence!
Kristina Knott is being hailed as the country's next "sprint queen" and she is not shying away from it. She is actually embracing it!
Not since the legendary Lydia de Vega has Philippine athletics been so excited over a sprinter, because Kristina is the real deal.
In her first competition on local shores at the Ayala Philippine Athletics Championships recently, she clocked 23.63 seconds in the 200-meter event, just short of De Vega's record of 23.25 posted in 1987. But it was only her first event of the year and she boldly said after: "I want to take all her records. No offense, but they've been up there too long and it's time for some fresh meat to get the records."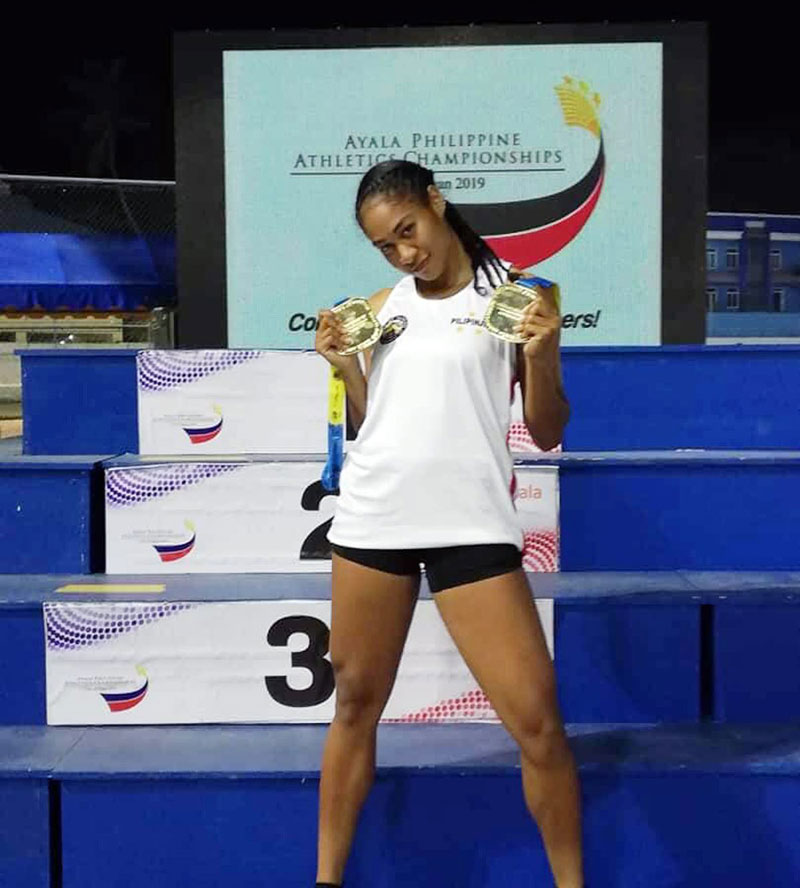 ''Swag is in my bloodline. Yes, confidence is key,'' says Kristina Knott.
PHILIPPINE STAR: How did you start in the sport?
KRISTINE KNOTT: I started running in middle school just to stay in shape for basketball. I decided to stay in athletics because it was nice winning a lot.
How and when did you decide to represent Team Philippines?
In my junior year in college, I reached out to Eric Cray. In my senior year, God opened the door a bit wider so I just walked into this amazing opportunity and now I'm here!
How were you feeling after your performance at the Philippine Athletic Championships?
My expectations are always to have fun and execute my races. After my performances I felt good; these races were my openers so the purpose was to see where I'm at.
The athletics scene loved your confidence. Some say you're going to break Lydia's records. Is that swagger something you've always had? Swag is in my bloodline, every Knott was born with swag. Yes, confidence is key.
Was it difficult to adjust to the weather conditions here?
No, I'm a Florida girl so this nasty heat is something I grew up in.
What's next for you? What preparations will you be doing for the coming SEA Games?
My next big meet is Asian Champs and hopefully the World's in September. Preparation for the SEA Games is going to be the usual training: sharpening up my strength, technique and power. Im looking forward to the SEA Games, I want to see what the hype is all about.
* * *
Follow me on Twitter and Instagram @anthonysuntay.