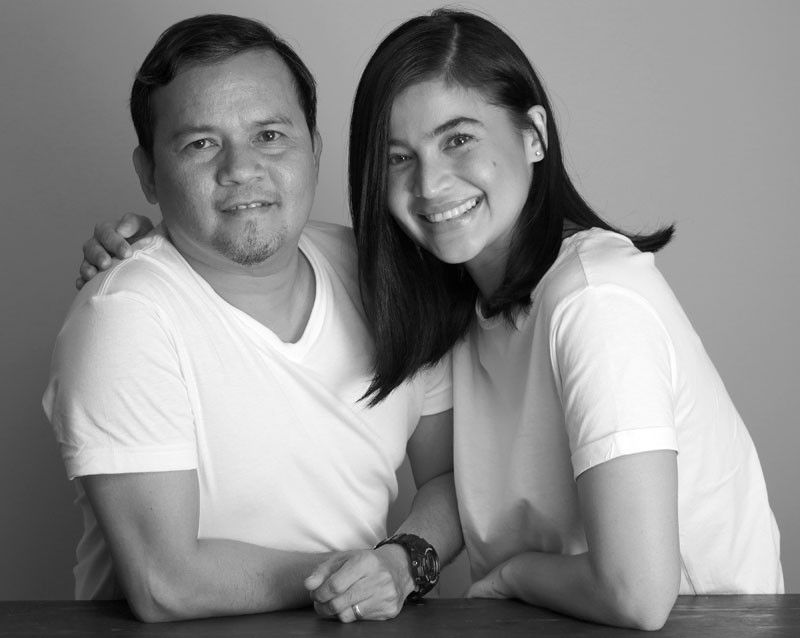 Anne Curtis with a leukemia patient
The 'Color of Hope' for leukemia patients
MANILA, Philippines — September was designated world blood cancer awareness month by the United States Congress in 2010, and the Leukemia Research Foundation of the United States carried the banner to encompass leukemia, lymphoma and multiple myeloma.
In 2014 and every year thereafter, EPCALM Adult Leukemia Foundation of the Philippines joined the world in spreading leukemia and blood cancer awareness campaigns in the Philippines.
The launch of World Leukemia Awareness Month (WLAM) in 2015 was marked by a lobby display at the atrium of SM aura, showing EPCALM heroes, patients and advocates.
EPCALM ambassadors of goodwill Martin Nievera and Boy Abunda attended the launch, which ended in a commitment night at the piano lounge of St. Luke's Medical Center Global City. Last year, EPCALM staged the first Hope in Wellness convention at the Samsung hall of SM Aura. Wellness gurus, doctors and celebrities came together to spread the message of wellness to wholeness.
For the 10th year anniversary of EPCALM, the foundation wages war against leukemia by waving the color orange to a higher and wider reach through a coffee table book titled The Color of Hope, which will be launched soon. The book shows intricately woven lives that have supported EPCALM's projects and programs designed towards comprehensive care of the leukemia patient.
Testimonies and triumphant stories of leukemia heroes and celebrity advocates are depicted in words and pictures, captured by the lens of famed fashion photographer Mark Nicdao. When asked what made him take on a project for EPCALM, Nicdao replied: "It's the least I can do for a noble cause."
Every event that EPCALM mounts — from family huddles, grief seminars, mental health sessions, blood drives, plated dinners, medical missions, wellness seminars and benefit concerts — hope is always displayed in order to show the world that leukemia is not a grim diagnosis but an opportunity to witness brotherly love and Christian generosity turn grief into joy.
The list of celebrity advocates has grown from Nievera and Abunda to now include sisters Anne and Jasmine Curtis-Smith, Angel Aquino, Heart Evangelista-Escudero, Pops Fernandez, Vina Morales, Tirso Cruz III, Rovilson Fernandez, Top Suzara and Michael V.
JC Buendia, Linda Ley, Sheila Romero, Pinky Antonio, Jonalyn Lim, Nikki Tang, Fely Simpson, Ruby Tan and Sunny Vergara have also gone out of their comfort zones to embrace the EPCALM advocacy.
Since EPCALM got SEC registered in December 2009, the patient load has become heavier and needs greater support. To date, EPCALM has served 224 patients through its three arms of service: spiritual arm, medical arm and resource mobilization arm.
"We can no longer just be passive onlookers. We have to actively wage war against blood cancer," says engineer Justice Demerre, EPCALM president. "EPCALM's ministry is to spread the gospel beginning with a disease that strips one of all that he has, to meet Christ at the center of it all. Building EPCLAM is a herculean task that only God can."
EPCALM has expanded its reach through church, hospital and academic affiliations to meet the spiritual, medical and financial needs of its growing patients.
"The message of EPCALM is so powerful to ignore. It touches the very core of who we are and compels us to respond in Love as Christ would," Demerre added.