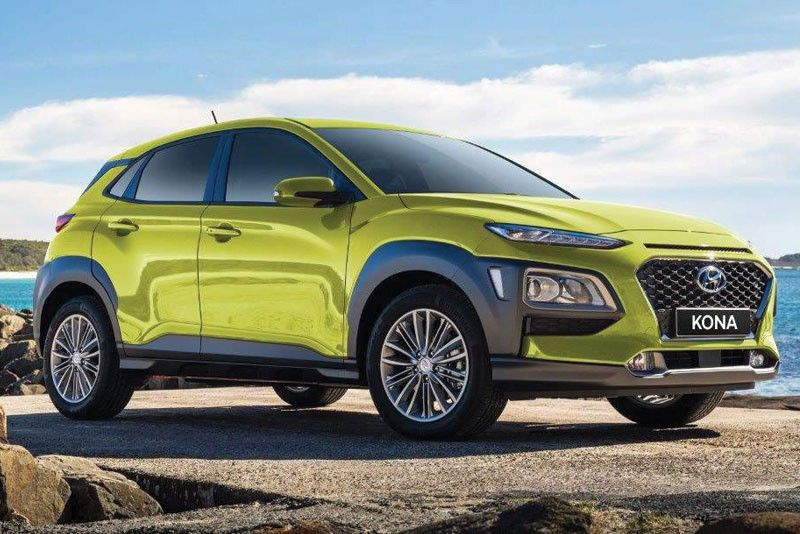 Small and really comfy: The all-new Hyundia Kona
Hyundai Kona: Small and beautiful
When I took the Hyundai Kona for a test drive recently I was smitten. It is one of those rare subcompact SUVs that has entered the Philippine market, recently.
Now we all know when we refer to a subcompact anything — it is a smaller version, yet just as powerful as the regular SUV — in performance, that is.
And the Hyundai Kona did not disappoint.
Hyundai passenger and commercial vehicles brought home the much-talked-about subcompact SUV: the new Hyundai Kona to the 2018 Manila International Auto Show (MIAS) last April.
There are many sedans and SUVs that can make us stop in our tracks — and the Kona is definitely one of them. This is the same five-door subcompact that made its international debut last June 2017, and it has already garnered numerous Best Product Design awards from the 2018 iF (International Forum Design) Awards, the 2018 Red Dot Design Awards, and the 60th Good Design Awards Ceremony.
This is not surprising, for the Hyundai Kona's design possesses a fresh, distinctive style.
When I first laid my eyes on the Kona I wondered where a car of such design was waiting all my life. From its separated headlight design (composed of high efficiency LED lights and LED Daytime Running Lights), wing-like fenders and cascading grille based on Hyundai's new family identity, the Hyundai Kona is the freshman that has already earned a title prior to entering the playing field. Its modern interiors and convenient features, which include a floating-type radio display (also with Bluetooth capability for maximum visibility and better driver concentration), six airbags, cruise control, tire pressure monitoring system (TPMS), anti-lock braking system (ABS) and driver power window don't disappoint either, making the Hyundai Kona look like the runaway winner that it is, inside and out.
Looks and more
The Kona is a six-speed automatic transmission and powered by a 2-liter 4-cylinder Atkinson engine, which is known for providing better combustion and fuel efficiency. This engine in the subcompact SUV Kona made it a delight to drive whether I was trying to catch the green light in EDSA or when I took it for a spin to Pampanga.
On the NLEX the Kona, because of its size, its speed and agility easily made overtaking the slower moving vehicles easy and relaxing. I didn't have to step really hard on the gas to get ahead — a slight push and I was in the lead.
I was in Susing in San Fernando, Pampanga in to time and I was famished so I had an early lunch of maja blanca and puto to add more energy to my already energetic day.
Let me just share with you that the parking in San Fernando market was a bit tight that morning but because of the size of the Kona it was not a problem. Backing into the parking slot was a cinch — I was out of the Kona and off to the store in no time. This is the subcompact SUV that's both a heavyweight and a finisher — and how. The Hyundai Kona has the power to bring enjoyment to my driving and relaxation, too.
I knew the ride home promised me two hours of fun in the cockpit of the Kona — and that's what the best weekends are made of.
* * *
Visit www.hyundai.ph, Hyundai Philippines' official Facebook page @HyundaiPH, or your nearest Hyundai dealership to learn more about the Kona.