LIST: 6 tech treats for June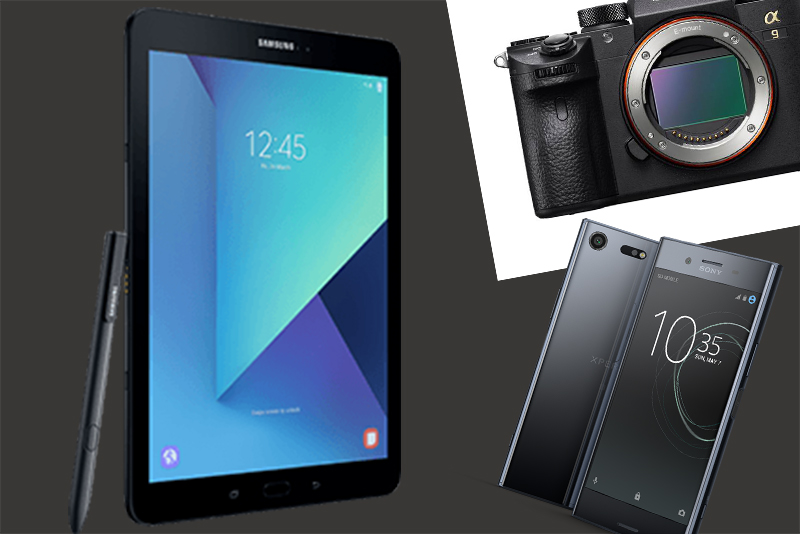 MANILA, Philippines — Looking for something to take with you on a long weekend or for a nice gift this wedding month?
Since June is the sixth month of the year, here are six must-have gadgets and technological innovations.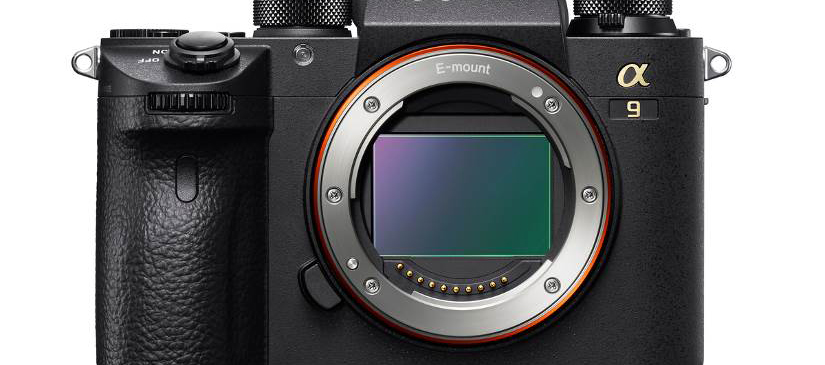 A9 camera
New sports camera
Leading electronics and entertainment company Sony launches the all-new ?9 camera that promises to revolutionize sports photography with its full-frame mirrorless camera. It is labeled "the most technologically advanced, innovative digital camera that Sony has ever created."
The ?9 boasts of high-speed, blackout-free continuous shooting at up to 20fps4, 60 AF/AE tracking calculations per second, and a maximum shutter speed of up to 1/32,000 seconds. It is said to have the world's first 35mm full-frame stacked Exmor RS CMOS sensor, which processes data up to 20x faster than previous Sony full-frame mirrorless cameras.
Its silent, vibration-free shooting goes up at speeds up to 1/32,000 sec. It also has a 693 point focal plane phase detection AF points with 60 AF/AE tracking calculations per second, Ethernet port for file transfer, Dual SD card slots, extended battery life, and 5-axis in-body image stabilisation with a 5.0 step shutter speed advantage.
The camera can also record Full HD at 120 fps at up to 100 Mbps, which allows footage to be reviewed and eventually edited into 4x or 5x slow motion video files in Full HD resolution with AF tracking.
The company has released accessories to compliment the new ?9 such as a high-capacity rechargeable battery, a vertical grip that doubles battery life and allows USB battery-charging via the camera body, an external multi-battery adaptor kit capable of functioning as an external power supply for four Z series batteries and as a quick charger, a grip extender that enables a more solid hold on camera, an eye piece cup with locking mechanism, a quick-charging battery charger, and a hard, shatterproof glass screen protector with anti-stain coating to prevent fingerprints.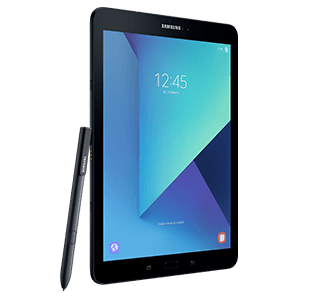 Galaxy Tab S3
New tablet in town
Feel like watching in a cinema with Samsung's new Galaxy Tab S3, which has High Dynamic Range video support and the brand's first ever quad stereo speakers tuned by AKG by Harman.
"The Galaxy Tab S3 is designed for those who play hard and work hard. Ever versatile, it is engineered for maximized performance, boasting the best features in the form of Advanced AP performance and 4G RAM, which guarantee comfortable and efficient use of the device in every way," says Samsung Marketing manager Bella Concepcion at the launch.
The Galaxy Tab S3's 9.7-inch Super AmoLED display can support media in 10-bit colored High Dynamic Range. The tab is also equipped with the first-ever Game Launcher on a Samsung Tablet for that personalized gaming experience, and Vulkan API support for superior graphics.
Brand manager of iFlix Veronica Feleo also excites fans with the announcement that several new titles will be available on the tab.
"Korea's 'Train to Busan,' 'Legend of the Blue Sea' and 'Descendants of the Sun 'are just some of the titles we added. We want you to keep coming back to the portal and check out the new content every month," she says.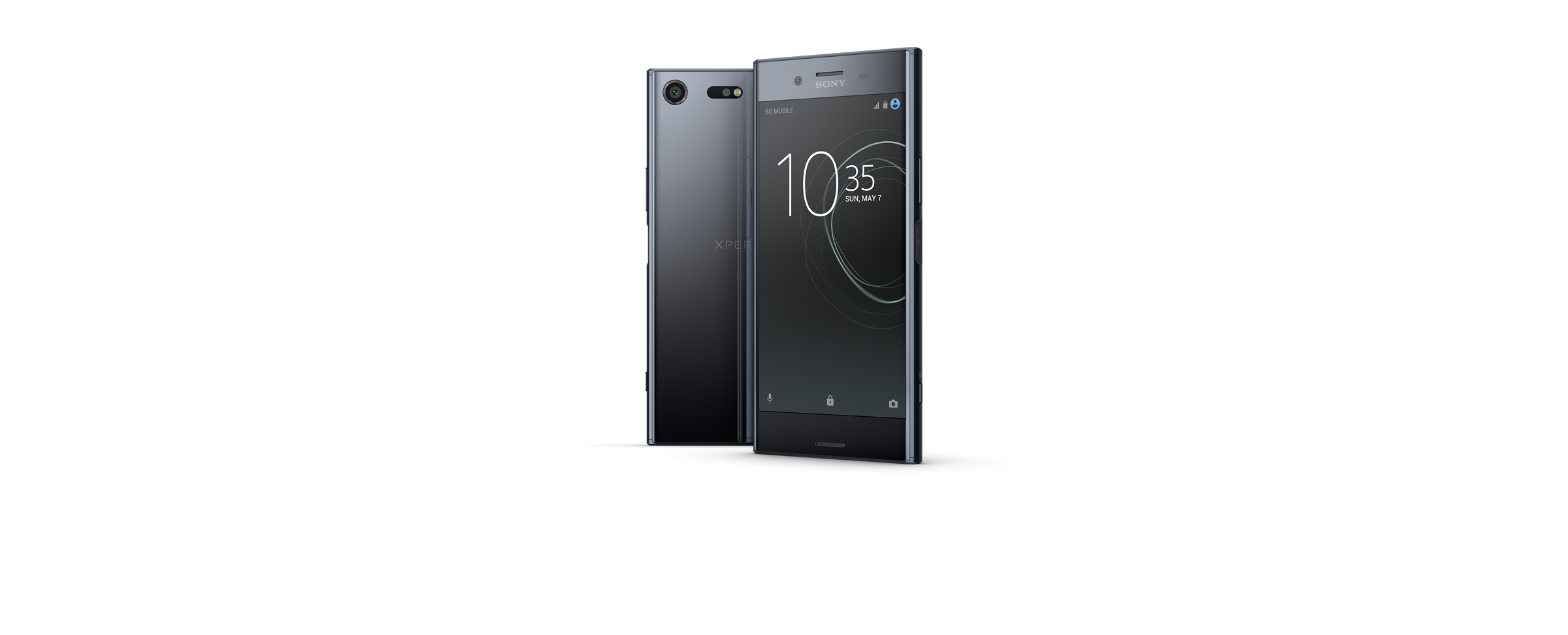 Xperia XZ Premium
New smartphone to watch
With today's stringent censorship on mass media, there is a kind of X-rated that is really really good.
SInce Filipinos are fond of capturing moments on camera, the Xperia XZ Premium promises "a smartphone that goes beyond delivering your usual mobile photography experience."
The new Sony phone features Motion Eye camera technology, which captures movement the human eye can't see, plus a 4K HDR display and intelligent features.
The company's imaging expertise gives exceptional image quality even in low light. At 960 frames per second, dramatic photos in more detail and videos that can be played back four times slower than other smartphones are a reality. Its Predictive Capture feature automatically starts buffering images when it detects motion even before you click.
It is also the first smartphone with a 4K High Dynamic Range, 2160 x 3840 or 5.5" display from Sony's Bravia TV technology. It is also rated IP65/68 water-resistant and dust-proof.
Outside, the phone looks sophisticated, with an exquisite glass loop surface and a luxurious mirrored effect on the back. Choose from Deep Sea Black and Luminous Chrome, plus Bronze Pink coming in the end of July.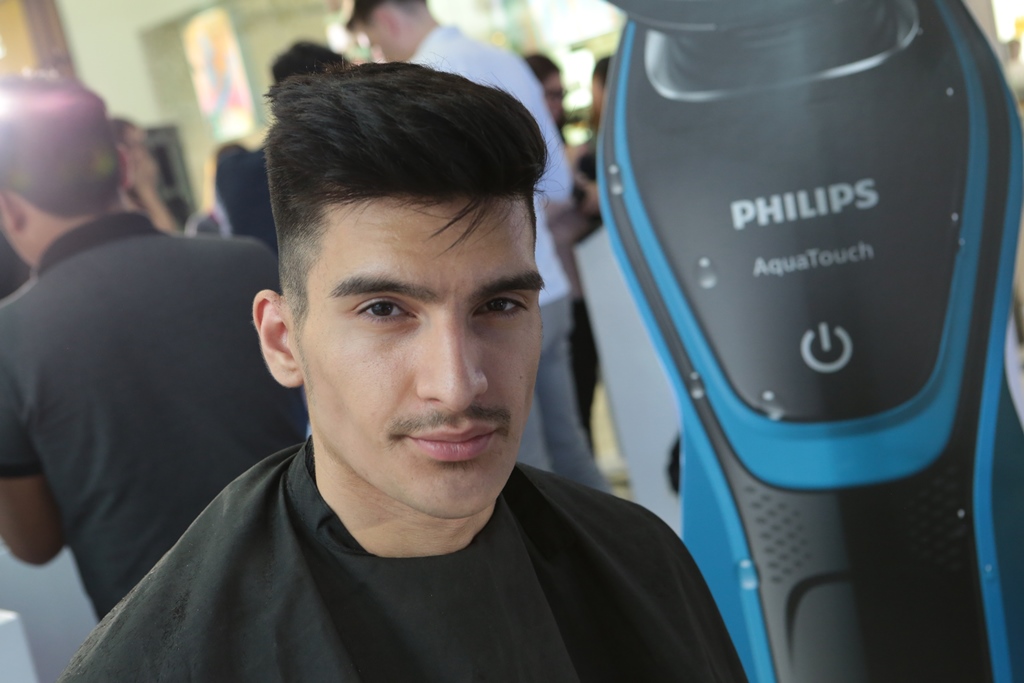 Philips AquaTouch Wet & Dry electric shaver
New shaver
Global leader for male electric shaving products Philips encourages Filipinos to trade-in their old traditional and electric shavers for cutting-edge and innovative shavers in an interactive shaving event held on June 20 at Rustans Makati.
With Philippe Gadgets & Accessories, the official Philips distributor for personal care products, and retail partner Rustan's, Philips introduced groundbreaking products packed with intuitive innovation and designed to empower men to explore different grooming styles and give them the confidence of a close, comfortable shave every day.
The Philips AquaTouch Wet & Dry electric shaver protects skin and gives a refreshing shave with its MultiPrecision Blade System's rounded profile heads that glide smoothly across.
The three attachments of the Multigroom series 3000 3-in-1 Beard & Detail trimmer allows different beard, mustache and sideburn styles.
The brand's wide range of shavers are designed to allow men to shave with maximum comfort every day as they address the root cause of irritation - friction between shavers and the skin.
"The shavers are made with a lot of love and care, undergoing stringent quality assurance and performance testing. Consumers are assured of the best performance and quality, always," said Pia Umayam, Business Development Manager of Philips Personal Health.
For more than 60 years in the Philippines, the company has been constantly pushing the boundaries of innovation to provide consumers with empowering and innovative solutions.
"As an industry leader in male grooming, delivering smart solutions to today's modern man that offers a close comfortable shaving experience every day without compromising the skin is our forte," said Urasinee Patarasongkram, Country Manager.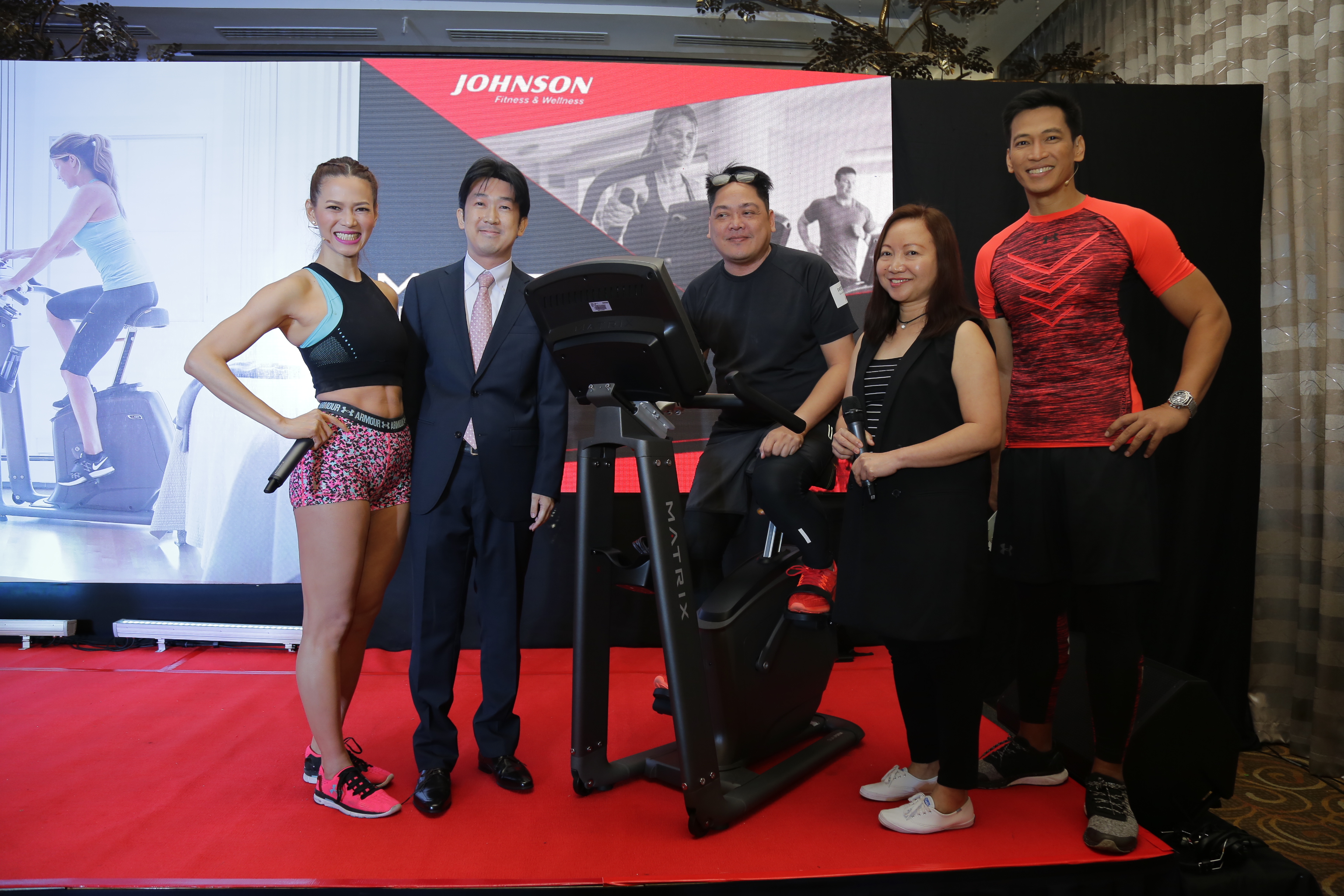 Fitness coaches Jim and Toni Saret, Johnson Health Tech Philippines President Katsuya Ito, HR & Admin Manager Theresa Hernia, Retail Operations and Retail Sales Manager Maila Mupas, and National Sales Manager Francis Santos, team up to introduce the Matrix Retail line, the most convenient and luxurious way to stay active.
New workout buddy
In the comfort of your own home, you can now experience the dynamic performance and uncompromising design of a famous line of cardio fitness equipment previously available only in gyms or clubs.
Johnson Health Tech, Inc. (JHT) from Taiwan, one of the largest fitness equipment manufacturers in the world and home to some of the most respected brands in the fitness industry, launches the retail line of Matrix Fitness with a focus on cardiovascular equipment for the home fitness enthusiast.
"We used to be a premium, purely commercial brand so if you go to the fitness clubs and hotels you would find Matrix equipment. But this time, we brought all the commercial authority and commercial grade equipment for home use. This is our first time and we are very excited," says Johnson Health Tech Philippines , Inc. President Mr. Katsuya Ito.
Ito recalls that in the US, where the Matrix retail line was released last December, there are 24-hour gyms everywhere with cheap membership fees, so the home use market went down for the past years.
"But when we released the Matrix retail in the US, it was the best December ever in our history," shares Ito.
"One of our competitors use its brand for both commercial and home so when you go to the fitness club and the home, you see the same equipment. We have a different strategy of separating our brands, we have Matrix for commercial and then we have a mainstream home use brand; but people still asked why we didn't have Matrix for home use. We've been asked that for years so we finally decided that it was time to bring the Matrix brand to home use," he says.
Matrix in the Philippines started in October 2015 and now has three stores. The brand is also securing partnerships with major gyms, condominium developers, and the BPOs.
"We have a huge potential here so we're very very positive. I think three stores is not enough if you look into the opportunities. In the region we have 26 (Indonesia, Malaysia, Vietnam, Thailand, Hong Kong, China, Japan, India," adds Ito.
The Matrix retail line offers the same durability, performance and industry-leading technology that fitness enthusiasts love about Matrix's club-quality equipment. Only this time, the machines are optimized for the home environment – they are compact and stylish, with three different intuitive consoles to give users choices – from an advanced experience with access to apps, social media, premium entertainment, stunning virtual journeys and much more, to one with just a simple display with accurate, easy-to-read feedback that tracks heart rate, distance, watts and other workout metrics.
The Matrix retail line includes treadmills, ellipticals, ascent trainers, and bikes. The Matrix retail line is available at the Johnson Fitness and Wellness concept store in Commercenter Alabang, Muntinlupa City; Pioneer Center Kapitolyo, Pasig City; and SM City Clark, Pampanga.
New streaming milestone
Digital music service Spotify is globally renowned and locally loved, proven by music-loving Filipinos who have streamed over 30 billion songs on the app in the past year.
The company is celebrating a new exciting year in the country with remarkable news: two of five Filipinos with mobile internet access enjoy Spotify, spending an average of 154 minutes per day accessing the streaming app's millions of songs.
"From Discover Weekly to Early Noise 2017 to New Music Friday, Filipino users are connected to creators and hits every day," says Sunita Kaur, Managing Director of Spotify Asia.
The global brand is committed to the local music scene, featuring the best local music from every genre, region and generation with music from all over the world.
"We celebrate the uniqueness of the Philippines. From #Hugot to OPM Favorites to Pinoy Chart-Toppers," adds Kaur.
The Early Noise 2017 includes six creators from the Philippines: Ben&Ben, Jess Connelly, Kaye Cal, Leanne and Naara, Zack and Fritz, and IV of Spades.
Ben&Ben is composed of twin brothers Paolo and Miguel Guico whose music is predominantly folk, world and pop. Their first single "Ride Home" was launched earlier this year. Jess Connelly's smooth '90s-reminiscent vocals has made her one of the newest emerging voices in the Philippines. In 2015, she released a 4-track EP, "How I Love," while her latest single "Radar/2am" was introduced in December 2016.
Kaye Cal did a demo of her song "Walang Iba" for Daniel Padilla in 2014 and was part of the "OPM Fresh" album in 2015 with her own composition "Isang Araw." From her self-titled album launched early this year, Kaye's two singles, "Isang Araw" and "Why Can't It Be" have garnered over 4.1 million and over 2.3 million streams, respectively.
Singer-songwriter duo Leanne and Naara's latest single "New York and Back" has garnered over 1.7 million streams; while teenage pop-acoustic duo Zack and Fritz's single "Ikaw Ang Pangarap Ko" was released late last year. Newcomer IV of Spades produced their debut track "Ilaw sa Daan" that proved to be quality discography.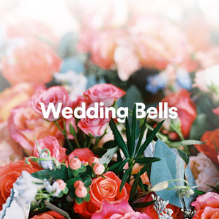 Don't know what songs to play for the next one you're attending (or organizing)? Spotify unveils the "Most Streamed Bachelor and Bachelorette Party Songs" in the Philippines to help you curate an epic soundtrack for you and your friends.