Elyu eats to get you stoked
December 23, 2021 | 12:00am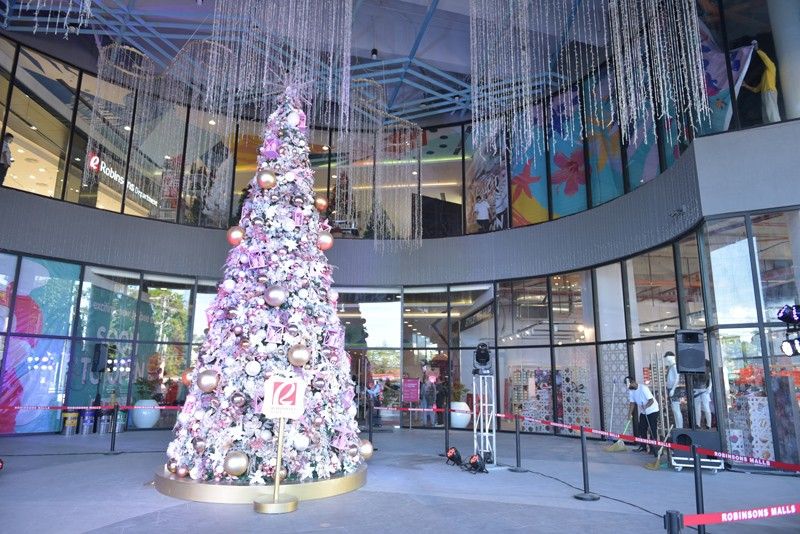 People go to San Juan, La Union, for two reasons: surfing and the local food. Yes, this popular surf town in Elyu has emerged as a foodie destination over the years.
The best part? Its popularity has stretched to neighboring towns like San Fernando. I guess, this explains why Robinsons Land Corporation decided to open the newest addition to Robinsons Malls' portfolio there.
Touted as the biggest mall in Elyu, Robinsons Place La Union takes advantage of the laid-back surf/beach vibe that draws people to the province. After all, the popular surf town of San Juan is just 10 minutes away from the mall.
Eats all here
Aside from bringing popular food, apparel and wellness services closer to Ilocanos such as Mary Grace, Koomi, Crocs, Levi's, Havaianas, Power Mac Center and international coffee shops, the mall puts the spotlight on local entrepreneurs and brands.
At Eat Street, you can savor the best of Ilocano fare and bring home some, too.
Located on the fourth level, Eat Street has clerestory windows that let in natural light.
Diners can indulge in authentic Ilocano empanada at Gem's Empanada, which started in Laoag 15 years ago. Loaded with the garlic Vigan Longganisa, bean sprouts (togue), shredded papaya and egg, this delicious treat goes well with sukang Iloco.
A different kind of empanada awaits at Sagat Crust Food House. Here, you can opt for chicken, beef or tuna as fillings. The resto has an existing outpost in Rosario.
A visit to Elyu is not complete without dining at Chapo's Grill & Sizzlers and Sea Shack LU, a San Juan fave famous for its seafood dishes.
Elyucanos and tourists alike can't get enough of Chapo's Grill & Sizzlers' Grilled Pappy's Chicken, moist and flavor-packed grilled chicken served with unlimited Java rice.
For pasalubong, bring home the famous Marsha's Royal Bibingka and Cassava Cake, even bagnet, which are available at the mall's pasalubong center, Pasarabo, which is located on the third level.
Robinsons Place La Union also boasts a roof deck where diners can drink and dine al fresco.
Another thing to look forward to are food trucks that will be parked outside the mall. The first one they're expecting will offer Korean egg drop sandwiches.
"There's a view of the nearby mountains," enthused Arlene Magtibay, RLC senior vice president and business unit general manager for Robinsons Malls during the virtual tour of the mall. "There will be food kiosks and we will hold art sessions or acoustic nights once everything gets back to normal. We want it to be a popular outdoor space."
Keeping things local
When Robinsons Land Corporation opens a mall in the province, it tries to incorporate local elements of the region in its design to make sure the culture and heritage of the city are fully embedded in the establishment.
At Robinsons Place La Union, shoppers are greeted by wave-like patterns at the four-story mall's facade. With architecture and design by Jonathan O. Gan & Associates, the blue-colored curvilinear accents are reminiscent of the ripples and waves from the nearby coast.
These patterns are also seen inside the mall, especially on the ceiling of the common hallway.
Surfboards abound in the mall as well, whether as a painting on the wall, or as thick pieces of wood used as design accents.
Elyu is not just a place for wave warriors; it's also the perfect destination for foodies who want to explore La Union's culinary heritage. And Robinsons Place La Union is the perfect jump-off point to start your journey.