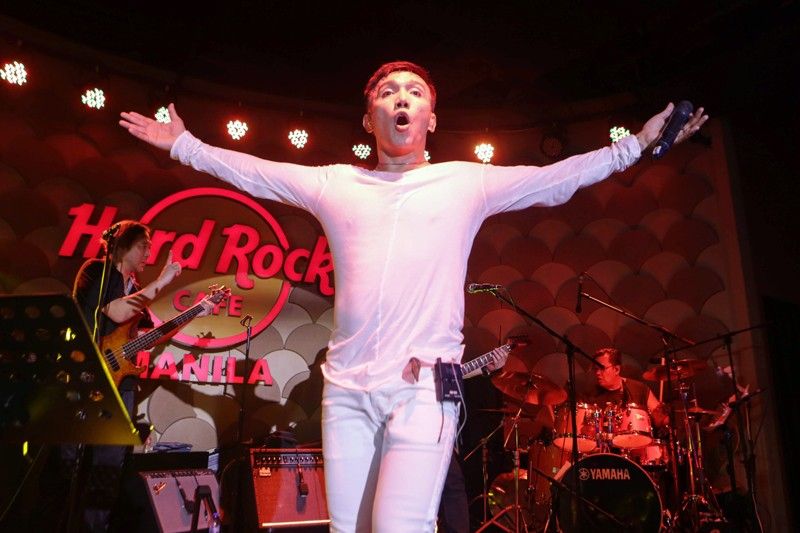 Let me entertain you: Arnel Pineda rocks the stage of Hard Rock Café Manila.
Photos by Geremy Pintolo
A journey to rock Valhalla at Hard Rock Café Manila
Journey vocalist Arnel Pineda finishes his set at the newly opened Hard Rock Café in Conrad S Maison and meets an adoring throng. Arnel and his band had gone through a blistering repertoire of Queen, Rush and Led Zeppelin covers. Somebody tries to get his attention by shouting, "Jimmy Page!" for reasons that remain dazing and confusing. (Page, after all, is Led Zep's guitarist; Robert Plant is the singer.) But Arnel gamely poses with his fans and answers questions about a planned biopic reportedly to be directed by Crazy Rich Asians' Jon M. Chu. That would be quite a movie. This dude's life is the stuff of rock 'n' lore, a Cinderella story with a kick-ass soundtrack: imagine going from doing odd jobs in a pier as a teenager (collecting bote, dyaryo, garapa) to performing at Madison Square Garden in NYC as the singer of a legendary American pop rock band. Heartaches, struggles, grappling with personal demons in between — and yet Arnel Pineda, for once, never stopped believing.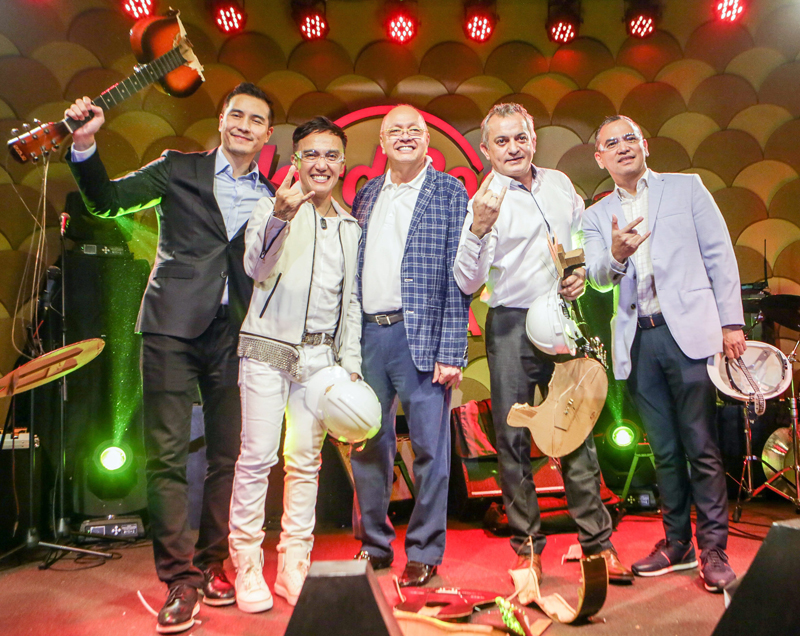 Hard Rock Café International and The Bistro Group executives at the symbolic guitar smashing, the traditional way of opening Hard Rock Cafés worldwide:Journey vocalist Arnel Pineda (second from left); Steve Yang, Hard Rock International area vice president of development and operations for Asia Pacific; William Stelton, The Bistro Group's chairman and CEO; Anibal Fernandez, Hard Rock International vice president of franchise operations; and Jean Paul Manuud, The Bistro Group's president and COO.
During Journey's induction into the 2017 Rock & Roll Hall of Fame in Brooklyn, New York, singer Steve Perry rejoined his former bandmates to accept the award and said in his speech, "I must give a complete shout-out to someone who sings his heart out every night, and it's Arnel Pineda."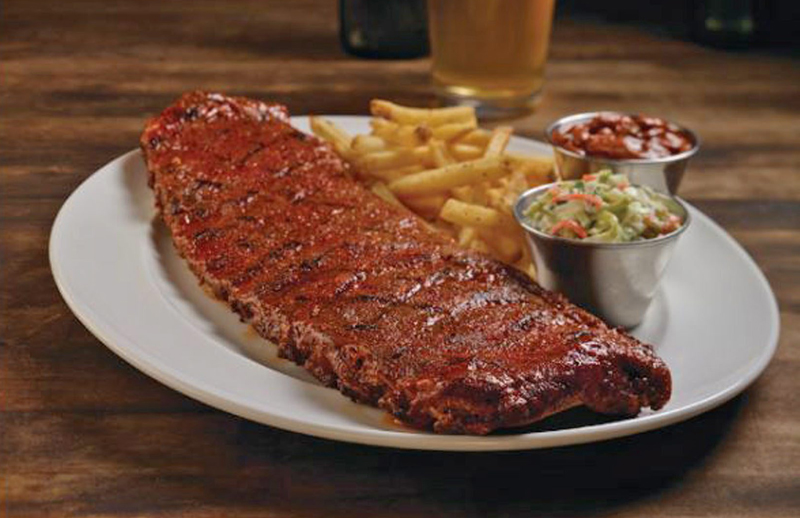 Hickory Smoked Ribs
Arnel recalls that night. "(Steve) was very accommodating. Masyado akong na-starstruck, so whatever he said, I was like 'Yeah, yeah, yeah!' But I do remember him saying, 'Let me know if the boys (in Journey) are bad to you — and I will call them.' I was very humbled by his gesture… that notion of his passing the torch to me."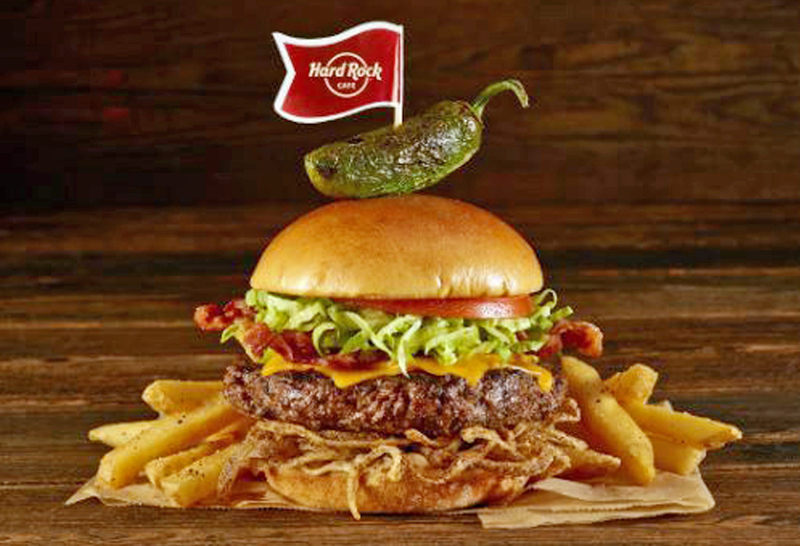 Java Lava Burger
Arnel has reached a certain comfort level with guitarist Neal Schon and the boys, even writing new tracks with them. One of the favorite songs Arnel has written with the band is To Whom It May Concern from the 2011 album "Eclipse." ("It talks about world peace," says the singer.)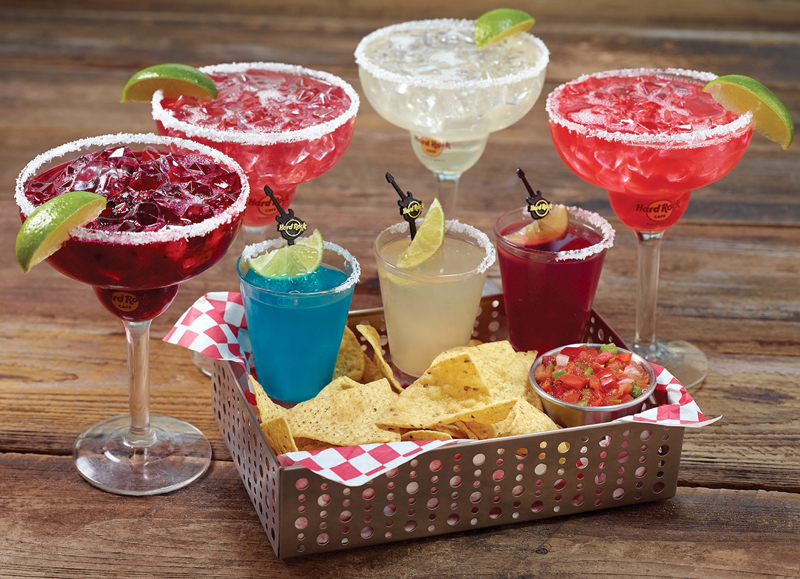 A cache of margaritas
"But you know, when I first walked into the room to rehearse with the band, I was terrified (laughs). I am used to singing in a high key, but singing Journey songs is on a totally different level. Steve Perry talked about the voice being a grumpy person in an interview with Dan Rather. I agree with him. You never know when the voice is going to smile."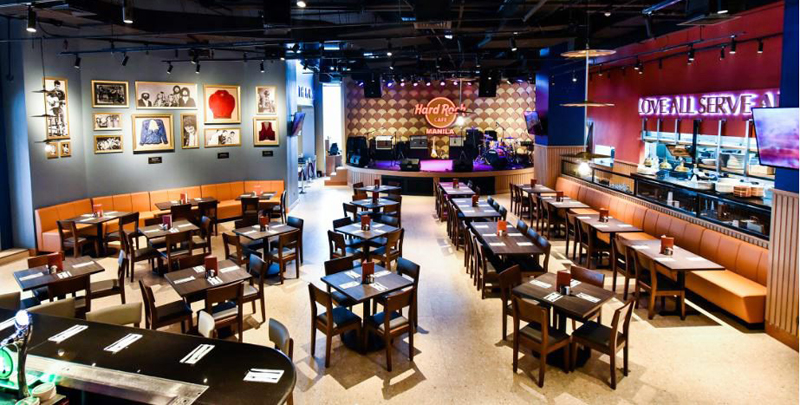 Hard Rock Café is on the second floor of Conrad S Maison near the SM Mall of Asia Complex.
But it has smiled ever since Arnel was a five-year-old kid in Sampaloc when he would serenade his parents with Beatles, Carpenters and Barbra Streisand songs.
Playing at Hard Rock Café, which is now a part of The Bistro Group of restaurants, is a special moment for the singer.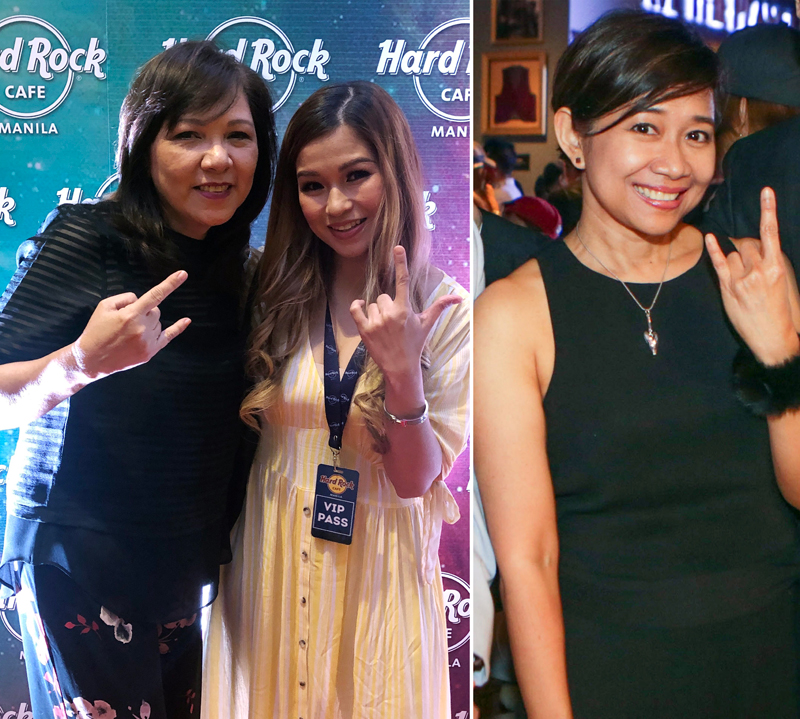 Hard Rock Café publicist Raquel Hizon and Say Alonzo. The Bistro Group VP for marketing Lisa Ronquillo(right).
"I love Hard Rock Café. I first played at Hard Rock in 2006 or 2007. It is one of the few places where I am really comfortable doing what I do. It's rock, eh."
Pineda recounts playing with a band called 9mm at the old Hard Rock joint in Glorietta. "Our slot was on a Sunday and people didn't usually go out on that day, so that was a challenge." He sang tracks by The Beatles, Led Zep, U2, Deep Purple, Whitesnake, Def Leppard and Bryan Adams, among others. Soon, even when slotted during off-peak days, Arnel's band started drawing in crowds.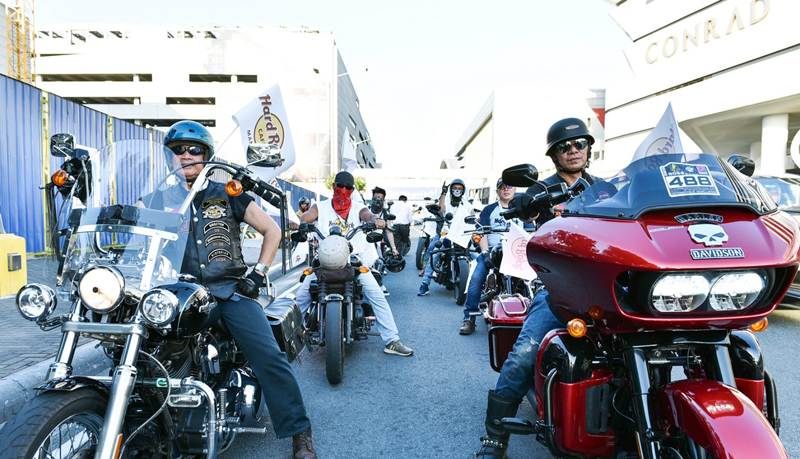 Get your motor running: The biker boys make their grand entrance into the venue aboard their Harley-Davidson machines.
He concludes, "To be playing at Hard Rock Café Manila again brings back a lot of memories — and, for me, it feels like a second homecoming — I have gone full circle."
Journey is going to start touring again in late September, doing its accustomed highway runs and midnight suns to play sold-out venues. A Hollywood biopic is in the works for Arnel Pineda. Not bad for a smalltown boy.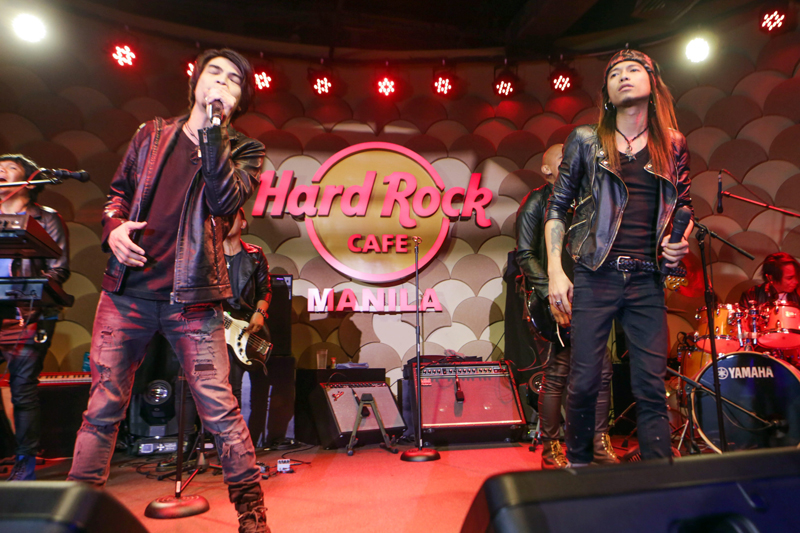 The Ice Bucket band
* * *
Hard Rock Café Manila is on the 2nd Level of S Maison at Conrad Manila, Mall of Asia Complex, Pasay City. For information, call 0916-252-4119 and 990-9809, follow Hard Rock Café Manila on Facebook and @hardrockcafemanila on Instagram.