Martha Stewart becomes oldest Sports Illustrated cover model at 81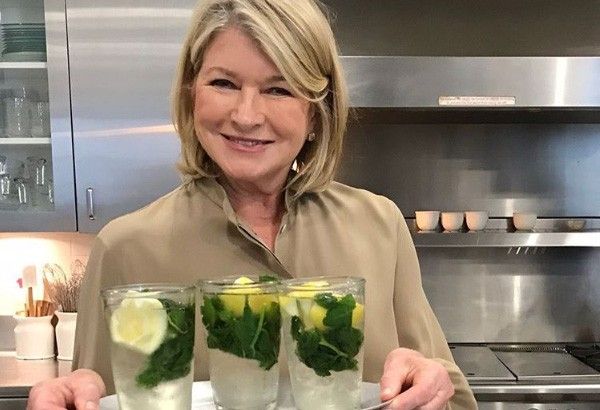 MANILA, Philippines — Television personality and author Martha Stewart graced the cover of Sports Illustrated (SI) Swimsuit for 2023, making her the oldest cover model in the publication's history at 81 years old.
Martha is one of the magazine edition's 2023 issue cover models alongside actress Megan Fox, trans Grammy-winning singer-songwriter Kim Petras, and five-time SI Swimsuit model Brooks Nader.
Prior to Martha's recognition, Maye Musk was the oldest SI Swimsuit cover model when she appeared on the publication last year at 74 years old. Petras, meanwhile, is the second-ever trans woman to be an SI cover model after model Leyna Bloom in 2021.
Her shoot took place last January at the Casa de Campo Resort & Villas in the Dominican Republic, where photographer Ruven Afanador captured Martha in several outfits — a plunging, red, halter swimsuit, a tan one-piece and an oversized beach hat, and a sporty metallic black-and-silver zip-up suit.
Afanador had actually taken photos of Martha three decades ago for her magazine Martha Stewart Living, helping her feel comfortable working with a "magnificent" former collaborator.
She told SI she was motivated to participate in order to show that women can look good and feel great at any age.
"When I heard that I was going to be on the cover of SI Swimsuit, I thought, 'Oh, that's pretty good, I'm going to be the oldest person I think ever on a cover of Sports Illustrated," Stewart said of her modelling. "And I don't think about age very much, but I thought that this is kind of historic."
"Age is not the determining factor in terms of friendship or in terms of success, but what people do, how people think, how people act, that's what's important and not your age," Martha also said.
SI Swimsuit editor-in-chief MJ Day commended Martha as a legend for never letting circumstances in life dictate her outcome, "She's changed with the times — always one step ahead, it seems — to build a wide-reaching business empire."
Day also said the goal for SI Swimsuit 2023 is to "continue to evoke captivating and thought-provoking conversations."
Martha rose to fame during the 1980s because of her cookbooks, which led to Martha Stewart Living at the end of the decade and soon appearing on television, and by extension, the formation of Martha Stewart Living Omnimedia.
RELATED: Martha Stewart goes window-shopping for inspiration in the Philippines