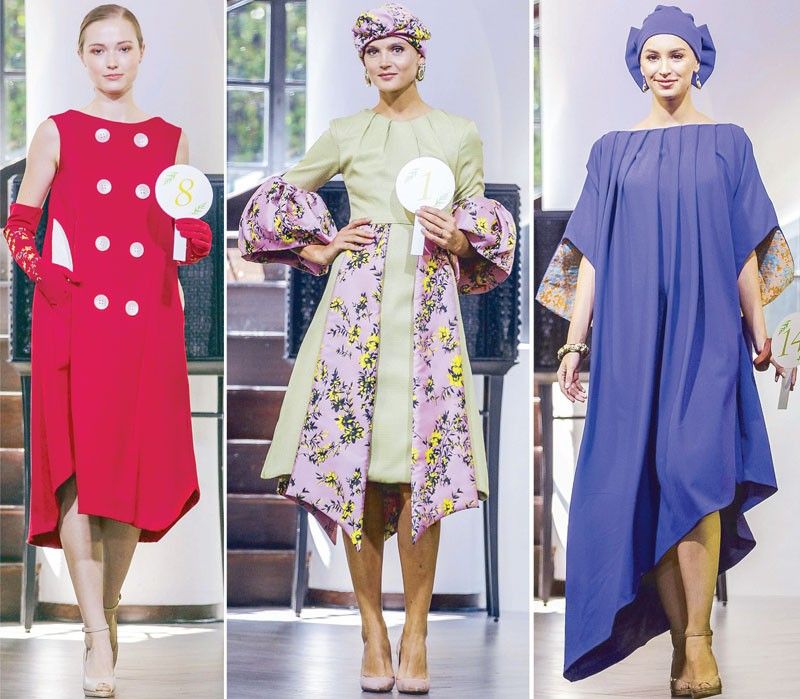 Ready to fly: Premiere collection "Garden with Wings" shows Sofie B's polished, versatile take on modern dressing.
Photos by Geremy Pintolo
I was inspired by the metamorphosis of the butterfly and a woman who decides to go for her dreams," says Sofie Borromeo, founder and creative director of Sofie B., of her premiere collection, Garden with Wings.
The 20-piece collection made its debut at a timely moment — just before International Women's Day. "When a woman has a passion, as long as you follow it with hard work and determination, you can't go wrong. You set yourself free."
The Filipino ready-to-wear label launched in 2015 and carved a niche with its polished, versatile take on modern dressing. By word of mouth, the brand grew, expanding to custom pieces, as well as capsule collaboration collections and eventually into childrenswear and bridal as Sofie reached those stages in her own life.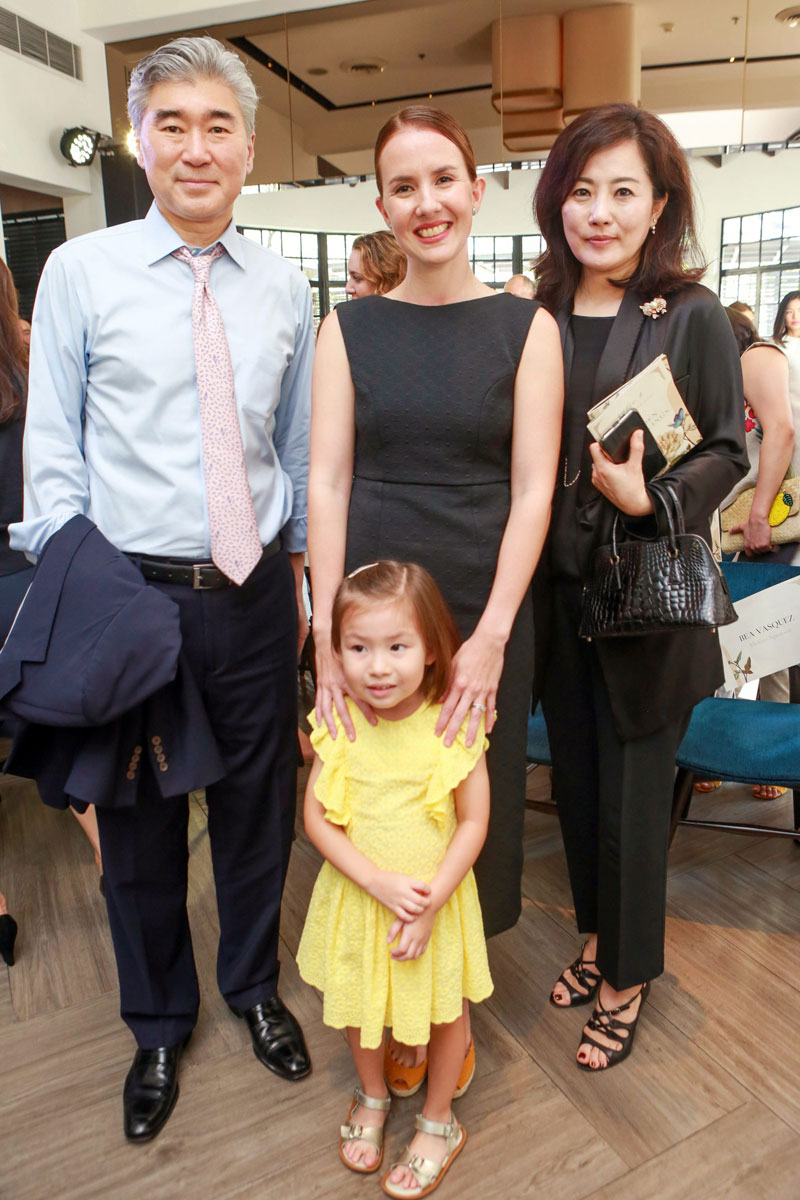 The American influence: Sofie and daughter Manuela (center) with United States of America ambassador Sung Y. Kim and wife Jae Eun Chung
"We're really an understated brand, and for the fashion show, we wanted to level up. We used a lot of textures, a lot of prints. Even our silhouettes are bolder. We wanted to come out with a bang since it's our premiere. Each piece took three days to create," she says.
"We experimented with bold prints," she says, using the finest jacquards and brocades from Japan, Korea and Italy, appearing throughout the collection, accentuating movement with botanical print pink brocade bell sleeves and A-line skirt pleats in an olive green cotton dobby dress with a pin-tucked top. A two-piece jumpsuit look comes with a bumblebee printed brocade bolero with Chinese button knots.
When she says "we," she's referring to her production team. "I hire directly from TESDA (the government-funded Technical Education and Skills Development Authority). I believe in higher education. I believe that we have raw talent and pure creativity in the Filipino DNA. All it needs is the proper education and the future is theirs." Sofie is a fashion design graduate of The Savannah College of Art and Design (SCAD). She commemorates this chapter of her life with the attendance of United States Ambassador Sung Y. Kim and his wife Jae Eun Chung. She pursued a graduate degree in luxury fashion management at the SCAD Hong Kong campus just before Sofie B. In between, she started out in fashion as a buyer for The SM Store's womenswear department and the conglomerate's Philippine franchise of British fashion label Joseph.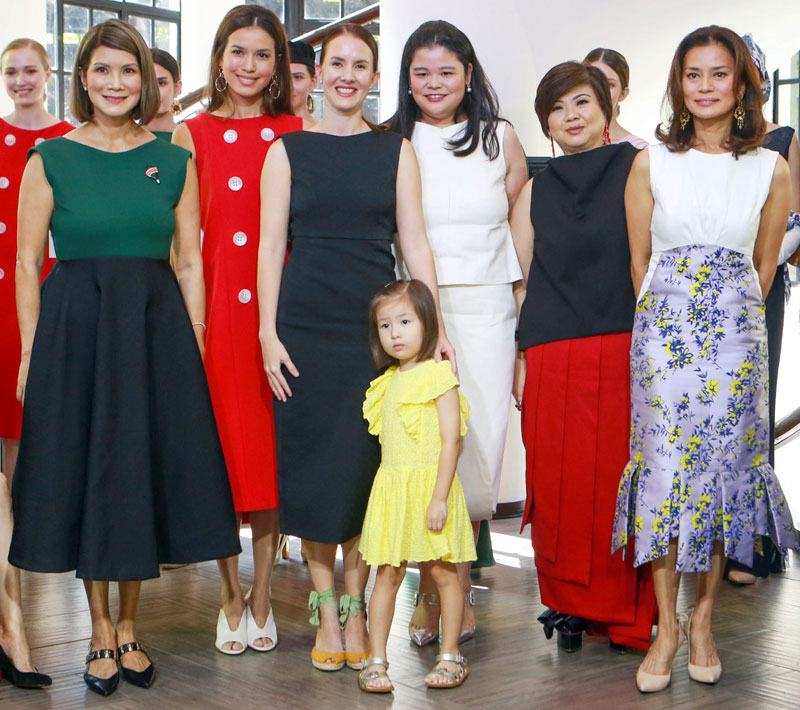 Women with wings: Sofie B.'s Sofie Borromeo Alvarez and daughter Manuela (center) with her muses Bernie Aboitiz, Jess Kienle Maxwell, Alex Eduque, Florence Ko, and Zelda Maxwell
During the fashion show at Blackbird in Makati, she presented her muses, Bernie Aboitiz, Alex Eduque, Florence Ko, Zelda Kienle and daughter Jess Kienle Maxwell, and Charmaine Lagman, who was away on the day of the event. She explains, "My muses represent my brand's DNA in their own lives. They have been very dear and loyal clients since the very beginning."
Sofie takes a bow in a black sheath with a structured open back, revealing a brocade of orchid purple butterflies, hand in hand with her three-year-old daughter Manuela, whom she hopes will become the "future woman of the brand." It's a future that looks vibrant.