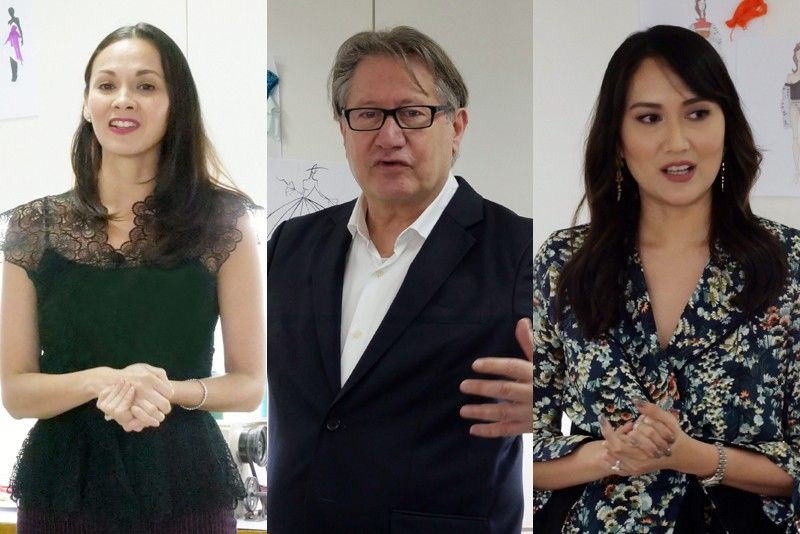 Fashion designing created especially for the creative: The SoFA method aims to produce design leaders who each have a unique voice. (From left) SoFA co-founder and president Amina Aranaz Alunan, SoFA Design Institute dean Toby Guggenheimer, academic chairperson for Fashion Monica Padilla Leviste
SOFA Design Institute: The next big homegrown source for design creativity in Asia
Dear Rissa,
I'm already working, but I'm seeking a career in fashion and I want to take courses on the side. What fashion design school would you recommend? — Aimee
I don't blame you for wanting to get into fashion designing. The world of fashion is always so magnetic! Designing clothes really gives a different outlet for creativity. To see someone wearing your creation is another fulfilment.
I've always thought most fashion schools were all similar. But I recently got to sit in SoFa Design Institute's behind-the-scenes briefing for members of the fashion industry where they shared the process of transforming aspiring students into fashion designers.
Lead by fashion designer Amina Aranaz Alunan, co-founder and president of SoFA Design Institute, she shares, "Our goal is to create design leaders. Focusing on that unique individual voice which nobody has. That's why looking inwards is the first step."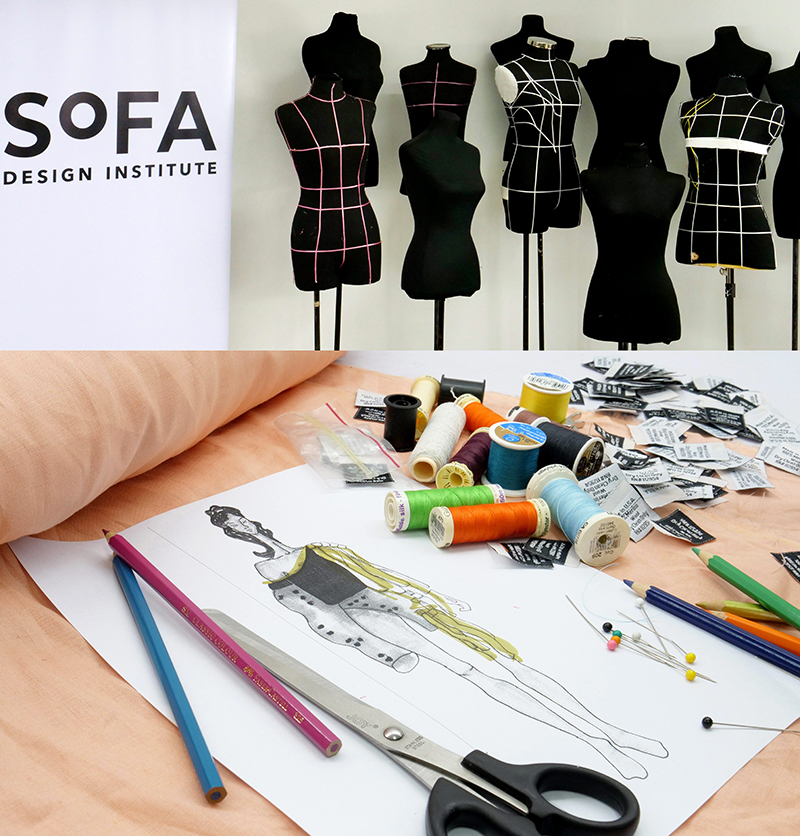 Attendees were treated to a peek into a complex design process and it was revealed that the search for authentic expression originates from personal experiences. Other design students typically draw inspiration from their surroundings, but SoFA's strategy made perfect sense — if everyone were to do the same, then this is why most fashion collections seem all the same already. This is why the SoFA method is deeply rooted in unique personal experiences. It asks the student designers to look from within. It's a source of creativity no one else has.
Monica Padilla Leviste, academic chairperson for fashion, shares she never even received this new kind of strategic training as a design student before at Instituto Marangoni, Milan. But SoFA's progressive and forward-thinking ways gives today's students this kind of competitive advantage.
SoFA Design Institute dean, Toby Guggenheimer, explains, "We are preparing them to be ready in any market, country or season. Today's context refers to a global approach in design." Thus, SoFA's mentors work closely with students and their method also focuses on enhancing the learning environment by limiting design classes to 15 participants. This ensures quality mentoring every day. Another aspect of the SoFA Method is procedural — like having rules that limit the number of group projects. Why? SoFA wants every student to excel on their own. Finally, and most importantly, the SoFA Method provides a step-by-step process for creative expression. SoFA believes students can be counted on to create work that is fresh, original and personally meaningful only if they are true to their own values, experiences and passions.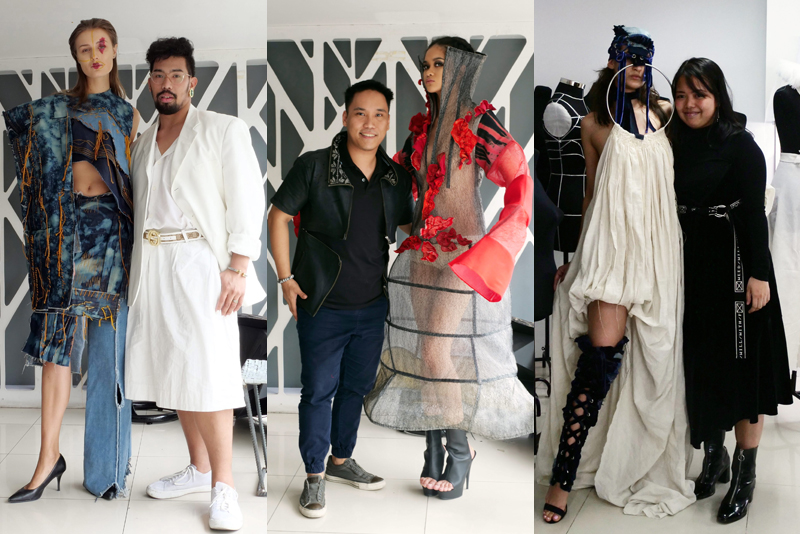 Graduating
SoFA

design students (from left) Jeremy Tan, Fred

Telarma

and G

Gambaloza

showcasing their creations.
Guggenheimer explains further: "Design is a personal excavation as a starting point. The idea of taking something intangible and taking it into something formal and tangible is an important step for us." They discourage starting from a mood board paying homage to external work that other people have done already. He continues, "Students think design is a superficial process. But encouraging a deeper relationship with your own process encourages a deeper relationship with design as well. Exercise intellectual and emotional muscle. It's excavating an authentic voice."
The full collections of the entire graduating class will be shown at the 2018 edition of SoFA's grad show on April 12 at EDSA Shangri La.
SoFa Design Institute is located at the ground floor of Enzo Building, 399 Sen. Gil Puyat Ave, Makati.
For inquiries, call 478-4622 or visit www.sofa.edu.ph.
Rissa
* * *
Send e-mail to Lucy Torres-Gomez at ltg@pldtdsl.com. E-mail Rissa Trillo at stylesos_rissa@yahoo.com. or follow her on Twitter @RissaMananquil.