Ready for the Universe
August 18, 2019 | 12:00am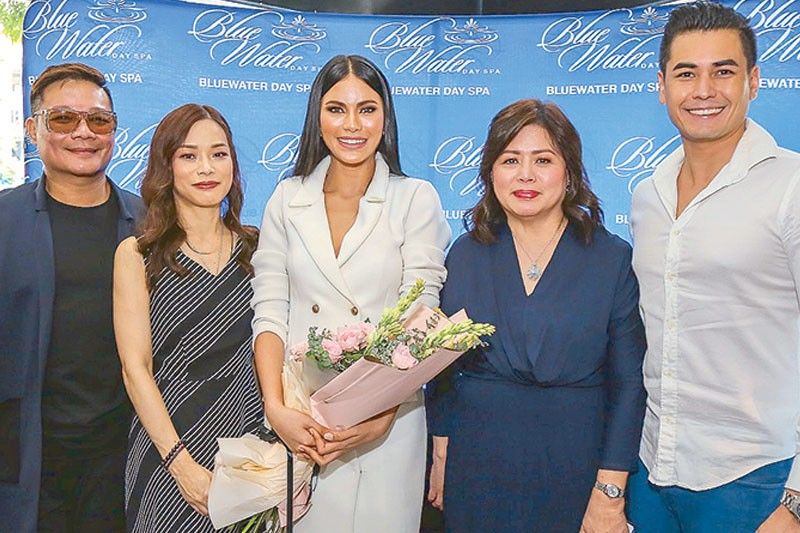 MANILA, Philippines — Will Gazini Ganados score a back-to-back win for the Philippines when she competes for Miss Universe 2019 in South Korea on Dec. 19?
Gazini prepares her heart, body and soul for the competition and who knows, she might just follow the footsteps of Miss Universe 2018 Catriona Gray.
Being Miss Universe-Philippines 2019, Gazini knows that it is important for her body and mind to be in tip-top shape to prepare her for the coronation night. Recently, BlueWater Day Spa, the renowned leader in ultimate pampering and rejuvenation, welcomed her to its roster of endorsers during an intimate event called "Feel Like A Queen" in Florabel Café at Estancia Mall, Capitol Commons in Pasig City.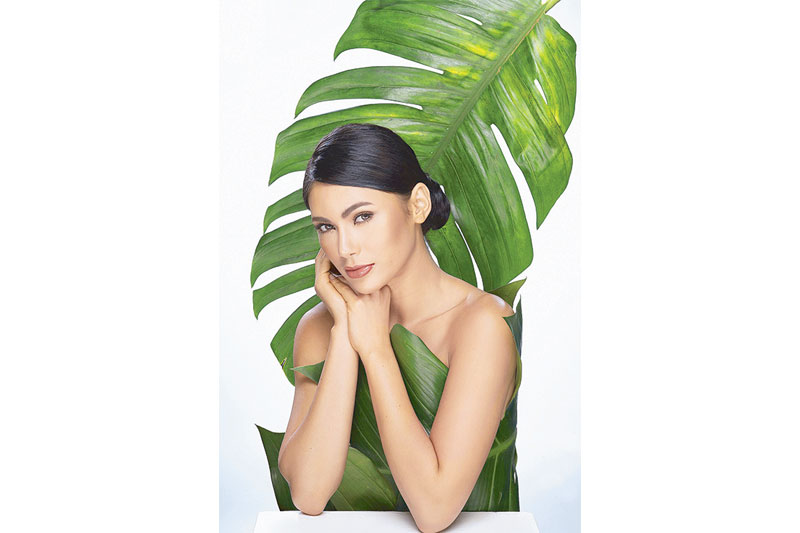 Miss Universe-Philippines Gazini Ganados is the newest BlueWater Day Spa brand ambassador.
During the event, emceed by brand ambassador Fabio Ide, guests enjoyed a sumptuous lunch and an exclusive peek into the latest photos and video featuring Gazini in the new campaign. They were awed by their very first glimpse of Gazini's svelte figure brought about by her favorite treatments — the Manual Lymphatic Drainage and Traditional Filipino massage also known as hilot.
BlueWater Day Spa CEO Mary Simisim, operations manager Nancy Go and Miss Universe-Philippines creative events director Jonas Gaffud welcomed Gazini to the event. Guests from the press, pageant and entertainment industry were equally thrilled and excited to see the Philippines' Miss Universe bet.
Gazini talked about her promotion of self-care and how important it is to achieve one's goals and advocacy, which for her is elderly care as her way of giving back to her grandparents who raised her.
"When I need a professional and relaxing massage, I always choose BlueWater Day Spa to destress and rejuvenate myself. I frequent the spa for my 'me' time because of its serene and calming ambience and accommodating therapists," says the 23-year-old Gazini, who hails from Talisay, Cebu.
The 5'9"-stunner's personal favorite therapy from the spa is the Manual Lymphatic Drainage, which gently massages the lymph system that helps in removing toxins, keeping the immune system strong and ready to take on any physical challenges. She also loves the spa's traditional Filipino hilot, which incorporates tender healing massage strokes with a 15-minute ventosa (Chinese cupping) technique that uses indigenous herbs to soothe her tense muscles and clear the nodules in the back area.
Go said, "Gazini is the perfect example of what we can do for our clients, which is to achieve and maintain that balanced state of well-being through our wide, varied range of treatments."
With a rejuvenated body and soul, Gazini Ganados is ready for the Universe. *
(For more information, visit www.facebook.com/bwdspa and @bluewater_day_spa on Instagram.)