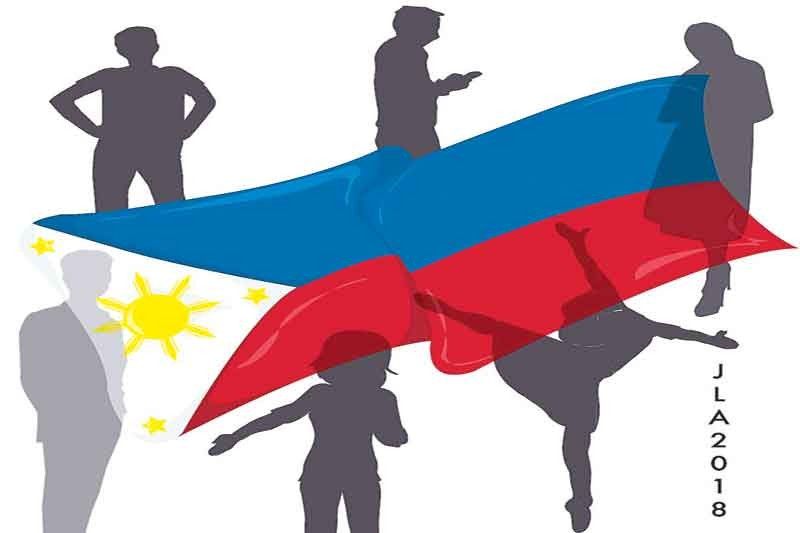 Creating & creative — the Filipino now
With the constant advances in technology and the rapid democratization of its use in devices, and such platforms as social media, it's no surprise to find the Filipino today more than ready and eager to express himself and showcase his creativity. We lead the world in terms of hours spent on our smartphone and social media, and it's no wonder then to find almost everyone we know is a self-styled food stylist/photographer, short-form video director, Instagram specialist, Snapchat artist, Facebook troll, or social commentator (or all of the above).
Just as there once was a time in the last century when one could stand on a soapbox on the corner of London's Hyde Park and proclaim one was exercising one's right to free speech and galvanizing democracy. Now, that soapbox fits right in the palm of your hand, and for many, it would seem that smartphone is surgically attached, and we would panic if we left the house without it or it got stolen. The feeling for so many, especially the younger ones, is that life is passing us by if we can't periodically check on our social media feeds and create output of our own. To stay connected, and to churn out content, is to exist and be relevant.
It's against that backdrop that the Filipino Now is poised to make inroads in what has been one of the faster growing global economic sectors — in the creative economy, via creative hubs. In the Philippines two years ago, it already accounted for $12.5 billion or 7.34 percent of our GDP, and employed six million workers. As copyright-based industries, this included design and visual arts, literature, music, theater, film, the media, photography, software, animation and advertising services. Just going through that list, you can appreciate how the Filipino, with his innate sense of creativity and artistry, is well suited to contribute in this "creative economy" sector.
Where we have lagged is in professionalizing these creative hubs and getting them to effectively compete with other global players — the Shoreditch district in London is devoted to design studios, and there's West Kowloon in Hong Kong, or the cultural hub on Saadiyat Island in Abu Dhabi. The 11th five-year plan of the People's Republic of China has as one of its themes the need to "move from Made in China to Designed in China." And so we see how generating intellectual property may soon eclipse manufacturing products in this 21st century.
It is where we're headed, this fusion of the arts and creative industries with digital technology. With rapid globalization, this combination of culture and commerce is a powerful way of creating a distinct identity for a nation or city — we can't just perpetually be the troubadours of Asia, found in every hotel cocktail bar or lounge; and neither should we be complacent about being everyone's favorite BPO address. I hear that with the advancements in AI, the BPO industry has already plateaued, and it's the more specialized offices that, eventually, will survive.
As applied in such diverse field as architecture, fashion, game, industrial design, applied arts — we can glean how creative hubs are the wave of the future, whether as purveyors of owned content, or as contributors to a process for some global company that has hired the hub. And that's why we really should appreciate and be supportive of such projects as the one the British Council with the Department of Trade and Industry has embarked on: the Creative Innovators Programme.
Searching for creative hub owners or managers, the program aims to drive the synergy between creativity, innovation and entrepreneurship for social impact. Training, mentoring, a study tour in the UK are what's in store for the fellows chosen to be part of the program — all part of raising the bar of our hubs, and making them know what's out there, and more effective in competing globally.
This global trend is really a golden opportunity for the Filipino Now — one that I pray the young professionals of today will recognize and reach out for. If my generation would often grumble about how our parents would push us to safer careers and look down on more artistic pursuits, it's an eye opener to appreciate that those hours spent on games and devices by today's kids can actually be monetized and harnessed into careers and occupations. It's the management of these creative hubs that has to play catch up, so as to be better armed in said monetizing.
And wouldn't that be the dream? More job opportunities right here, at home. Reducing that need of so many Filipinos having to seek a better life via working abroad.