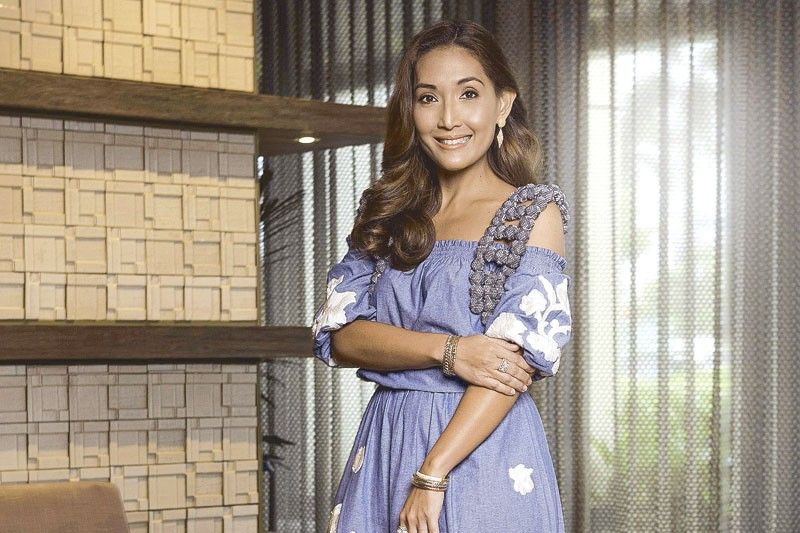 Mitch Suarez:In her search for something special
MANILA, Philippines — More than a decade ago, a spirited young woman about to graduate from the Ateneo de Manila University, embarked on her first professional adventure. In that world, the klieg lights were glaring, the pressure was high, deadlines piled on one after the other. It was television, and in its chaos, Mitch Hernandez-Suarez once found home.
She was among the few chosen from a pool of interns in ABS-CBN, who ended up being recruited for work. Having graduated from Woodrose, and perhaps due to the fact that she spoke English so well, Mitch was deemed a good fit for the younger, hipper Studio 23. "Initially, they wanted me to do straight news, before they realized that I wasn't that formal," laughs the self-confessed funny girl. "I'm probably not authoritative enough."
And so, off she went to the closest thing to news — a news gag show, Wazzup, Wazzup. While officially a producer for the show, Mitch also took on work as an on-cam talent and tried to get as many side jobs as she could.
With her gift of gab paired with good looks, Mitch was even offered to act in some ABS-CBN telenovelas alongside prominent matinee idols of her time.
While her place behind the cameras satiated her thirst as a young professional, Mitch, who also became a single mother in her teens, eventually had to let go of the chaotic TV scene in place of something more lucrative and stable; a corporate job that can support her, her child and at the same time excite her passions.
The search led her to Ayala Malls, where she spent about a decade learning the art, science and business of retail.
These days, Mitch "wallows" in luxury. And no, it's not a matter of being shopaholic or anything like that. It's actually her job, as the marketing and communications head of Store Specialists Inc., which has brought in more than 100 world-renowned brands through over 600 stores in the country.
"We also have the widest retail footprint in the Philippines; actually, even in the Asia Pacific region, we are the biggest," says Mitch, who also clarifies that while the SSI Group is often associated with luxury due to its numerous upscale brands, the company has also diversified in recent years.
The marketing maven also notes that the SSI brands cover a wide array of aspirations, from the ultra-upscale Prada, Tod's and Ferragamo, all the way to the more reachable Zara, Superga and more. The SSI Group has even gone into food in recent years, with brands such as Salad Stop and TWG; and homes, with brands like Pottery Barn and West Elm also making it to their portfolio.
Mitch also reveals that 2018 is a big year for the company, which celebrates its 30th anniversary with "The Curated Life," campaign. "It will inspire people to discover and live the life that they'd like to live. I guess the true meaning of the campaign is really how SSI has been instrumental to people discovering their passions, people discovering how to really reward themselves."
For this milestone year, Mitch and the SSI team, as led by chairman Zenaida Tantoco and president Anton Huang, dare to conquer a new realm — digital. Apart from the SSI Life website, they are also launching a number of e-commerce sites, where customers can have a taste of SSI at a click of a button. Around 10 will be launched by October, covering brands like Lacoste, Beauty Bar, Aeropostale and others.
And Mitch, whose job is to ensure that every brand under the SSI Group always has ample marketing tools to push their products forward, is up for the challenge. Nay, she is excited. "Our main purpose and goal is to push our brands to the relevant market and push them in the right way across all the necessary platforms. It's what excites us. And being creative and innovative in doing this, this is what excites me!"