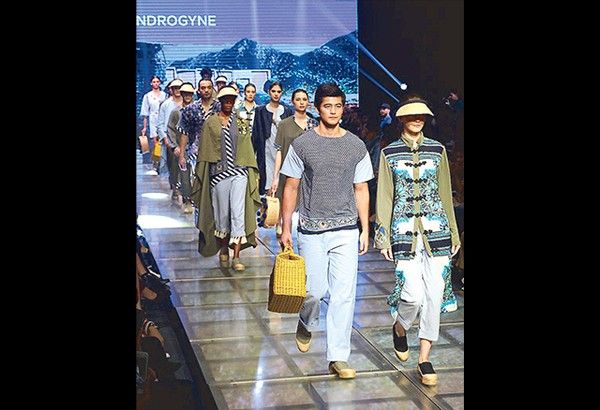 Androgyne: Tomorrow is the now
MANILA, Philippines - The recently concluded fifth season of the much-anticipated Manila Fashion Festival, held at The Marquee of EDSA Shangri-La Manila in Mandaluyong City, once again trained the spotlight on the Filipino talent as it presented a highly curated lineup of designers who showcased their recent works for Spring/Summer 2017.
The five-day sartorial affair, presented by Art Personas, was a celebration of the trailblazers, pioneers, icons and new breed of talents who revolutionize the Philippine fashion scene today.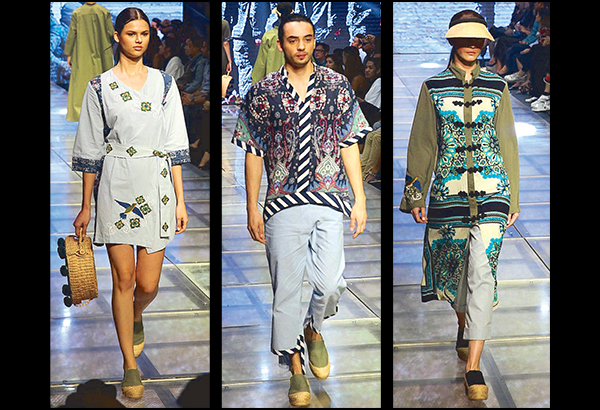 After its successful debut at the Manila Fashion Festival 2015, Androgyne, whose collaborators are Seek the Uniq's Mikka Padua and The Philippine STAR-Allure creative director Luis Espiritu, came back this year armed with a collection rich in culture, diversity and inspiration.
Titled "Tomorrow," Androgyne's Spring/Summer 2017 collection, which was shown on the fashion festival's Day 3, stayed true to its roots of "creating genderless wardrobe inspired by global trends, history, design and fabrication" and its aesthetics — a fusion of Japanese-European sensibilities highlighted by Filipino handmade detailing.
"Our vision is to share our point of view on style individuality. Tomorrow is a silent war against mimic and clone dressing. In this look-book age, majority's dress code is derived from celebrities, top models, and the like," says Espiritu. "With this collection, we encourage everyone to create his or her own style and celebrate fashion individuality."
Each piece in the collection has a strong multicultural influence that showcases the beauty of uniqueness. Oriental influences are highlighted in details and silhouettes; Middle Eastern inspiration can be seen in prints and tassel details. And for a local flair, the maya bird in embroidered form made a cameo in some pieces and intricate embroidery was also evident.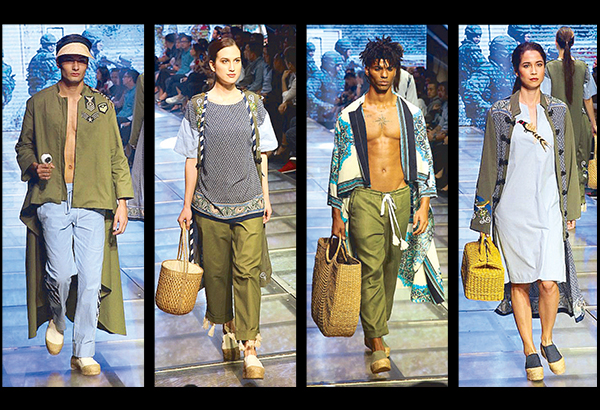 In true Androgyne fashion, a variety of fabrication that echoed comfort and uniqueness was aplenty. According to Espiritu, the collection was inspired by military and Summer 2017 hues — a range of soft, airy and light pastel to muted earth tones.
Androgyne's Tomorrow collection champions fashion individuality and the unmistakable creativity that evoke a sense of freedom, refusing to succumb to the conventional.
"Fashion tomorrow conquers new frontiers. It breaks boundaries and celebrates the uniqueness and individuality of style," Espiritu notes.
As the inevitable social shift materializes and as genderless dressing continues to be a staple in the ever-growing fashion lexicon, Androgyne is here to stay — today, tomorrow and beyond. Photos by Joey Viduya