President Marcos on Ramadan: Show compassion, solidarity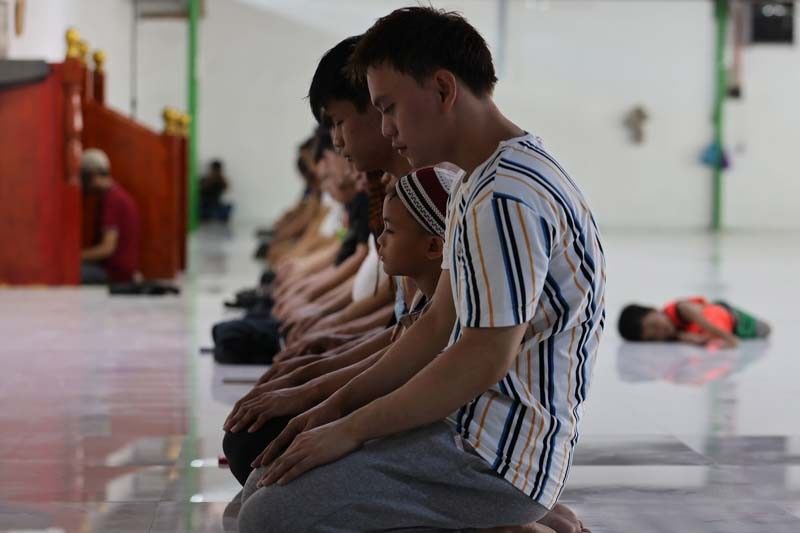 MANILA, Philippines — President Marcos called on Muslims yesterday to display compassion and solidarity and to pray for those affected by calamities and other unfavorable situations as they begin their observance of the holy month of Ramadan.
Noting that the nation is enriched with cultural diversity, Marcos said Filipinos should allow their hearts "to embrace the profound truth that respect conquers divisions, understanding obliterates prejudice, and love prevails over all."
"In between thanking the Almighty for answered prayers and asking for sustained graces, let us also include in our daily prayers those who are in deep distress caused by hunger, natural calamities, and unfavorable circumstances," the President said in his message for the start of Ramadan.
"The rituals and services during Ramadan remind us of our shared moral obligation, regardless of faith, to compassionately take care of each other, uphold our human dignity, and stand in solidarity," he added.
Marco said the season of fasting, prayer and almsgiving is "an opportune time to embody the values of discipline, reverence, and humility."
"The spiritual belief that the gate of Heaven is open during this sacred month calls upon our brothers and sisters to purify their souls against the perils of worldly pleasures as well as seek for forgiveness and peace," he said.
Ramadan commemorates the revelation of Qur'an, the sacred scripture of Islam, to the prophet Muhammad. There are about 11 million Muslims in predominantly Catholic Philippines.
Fasting during the month of Ramadan is one of the "five pillars" of Islam, which include belief in Allah, praying five times a day facing west, giving of alms to the poor and, for those who can afford the cost of travel, performing the hajj or pilgrimage to Mecca in Saudi Arabia at least once in a lifetime.
Naguib Sinarimbo, local government minister of the Bangsamoro Autonomous Region in Muslim Mindanao or BARMM, wishes for a peaceful Ramadan this year.
The Darul Iftah (House of Opinions) in BARMM declared March 23 as the start of Ramadan – a holy month lasting 28 to 29 days during which Muslims fast from dawn to dusk as a religious obligation and reparation for wrongdoings. – John Unson