Perks for HCWs, income for affected workers sought
October 17, 2021 | 12:00am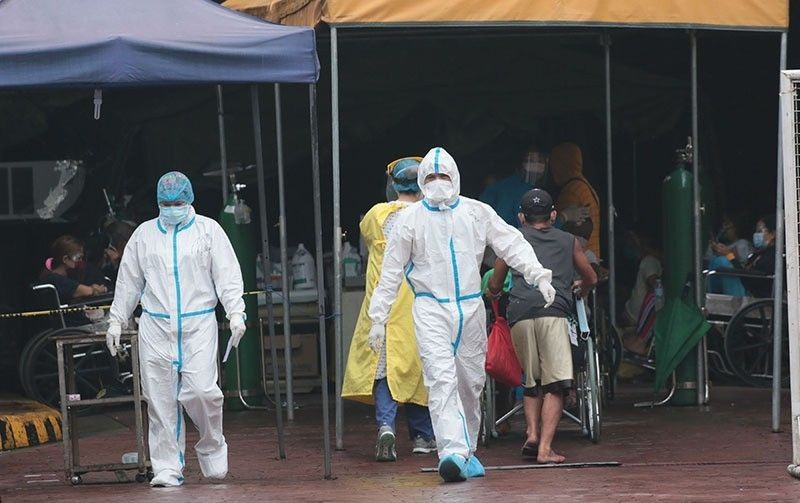 MANILA, Philippines — Employers and labor groups are urging the government to immediately implement measures which include providing benefits to health care workers, income for employees who need to be quarantined and assistance for those affected by lockdowns, as well as to certify the Bayanihan 3 bill as urgent to support recovery from the ongoing COVID-19 pandemic.
In a joint resolution submitted to President Duterte, business organizations and workers groups called on the government to take important and urgent interventions, to allow the country to get back up from the impact of the health and economic crisis, and support workers.
The resolution was signed by heads of the groups that are part of the Leaders Forum such as Philippine Chamber of Commerce and Industry president Benedicto Yujuico, Employers Confederation of the Philippines chairman Edgardo Lacson, Philippine Exporters Confederation Inc. president Sergio Ortiz-Luis Jr., Trade Union Congress of the Philippines president Raymond Democrito Mendoza, Federation of Free Workers president Jose Sonny Matula and Sentro ng mga Nagkakaisa at Progresibong Manggagawa chairman Daniel Edralin.
It was also supported by leaders of other business groups such as the Federation of Filipino-Chinese Chambers of Commerce and Industry Inc. president Henry Lim Bon Liong, Management Association of the Philippines president Aurelio Montinola III and Makati Business Club chairman Edgar Chua, as well as by Partido Manggagawa national chairman Rene Magtubo.
Among the measures being pushed by the group is to immediately address the demands of health care workers for protection and mandated special risk allowance and other benefits, as well as to hire additional health care workers.
The groups also called on the government to make sure those hospitalized are fully covered by the Philippine Health Insurance Corp. and for the latter's immediate resolution of outstanding issues with private hospitals.
The government was likewise urged to provide guaranteed income based on cost of living and other factors for all workers who would need to be quarantined, and to provide funds to local government units (LGUs) to enable them to extend ayuda to those to be affected by the imposition of lockdowns.
Also part of the measures pushed is to certify as urgent the proposed Bayanihan 3 bill which seeks to set aside P401 billion as funding for pandemic relief and to approve it in the soonest possible time.
Other measures that need to be implemented are to step up the vaccination effort, enhance capacity for free testing and treatment through increased budget and personnel for the program and to set up more COVID-19 isolation and treatment facilities.
For easier consolidation of data, the groups said they want the government to mandate the use of a single technology-based contact tracing application.
They said the government should likewise allow full operation of public transportation and step up the use of service contracting, including salaried transport workers, by putting in more funds and working with LGUs, transport cooperatives and corporations to ensure enforcement of health protocols.
The groups also emphasized the need for the government to continuously address corruption issues.
The joint resolution was formulated as the pandemic continues to put both health workers and economic frontliners at risk of getting infected with the virus and losing their jobs either temporarily or permanently.
Businesses, particularly micro, small and medium enterprises, also continue to be under threat with quarantine restrictions affecting the flow of goods and mobility.
"The employment statistics only tell us the magnitude of the business and jobs crises, but at the enterprise and household levels, the condition is far worse than many can imagine. This has exacerbated the economic and health issues that we are struggling with, as more people suffer mental strain too in various levels," the groups said.
While the government has implemented a series of lockdowns and bubble experiments, the groups said it has yet to roll out a better system of assistance for business and workers and a safe reopening of establishments.
The groups said they are ready to take part in policy-making processes to address the issues.
"To emphasize, we strongly believe that our health and economic frontliners deserve a better solution – one that would not sacrifice the workers and their families, and a system that is based on a well-thought-out strategy grounded on science and urgent social needs," the groups said.